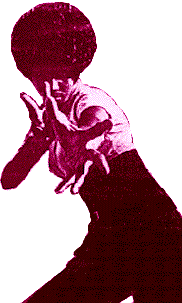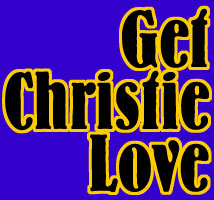 I think you should mention on your 'Get Christie Love' page, that the show got a brief mention (and the line 'You're under arrest, Sugah!' was spoken) in Quentin Tarantino's 'Reservoir Dogs'
- Hank

Somewhat based on the highly entertaining hit "Blacksploitation" movies of the mid-seventies, Get Christie Love was first seen as a TV-movie which aired in the spring of 1974.
The telefilm and the series (which debuted a few months later in the fall) starred Teresa Graves (Laugh-in) in the title role of Christie Love, TV's first black policewoman, who snapped "You're under arrest, Sugah!" when she slapped on the cuffs.
Christie was hip and tough as she swung her enormous pocketbooks at the bad guys - and watch out for her karate moves and confrontational dialogue like "I got news for you lieutenant - Christy Love isn't a quitter, Sugah. She intends to fight!" Historically, this was the first series with an African-American woman in a dramatic lead.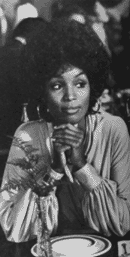 In the pilot episode alone, Christy defeated six hoodlums bare-handed in mere seconds, but the cartoon-ish aspect of the show was toned down as the series got fully under way. Producer Paul Mason admitted, "We know there is a prejudice against women cops and we want to stop this by showing that Christy can do anything."
In typical TV fashion, Christy was saddled with an uptight boss, played by Charles Cioffi, who loved to give her minor assignments to get her out of the way. Trouble was, these minor assignments inadvertently led Christy to solving the really big crimes, something her boss would take credit for every time.
Teresa Graves got her television start with the wholesome Doodletown Pipers, who were seen weekly on Our Place, the 1967 summer replacement series for The Smothers Brothers Comedy Hour.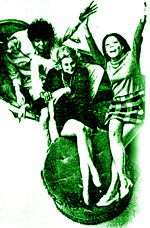 She was a cast member of one of TV's most notorious flops, Turn-on - which was turned off by the network and cancelled immediately after the first airing in fall, 1969.
Teresa Graves jumped over to the cast of Rowan & Martin's Laugh-in in 1969, then was seen in another high profile failure on NBC called The Funny Side (1971), a one-hour comedy anthology similar to Love, American Style.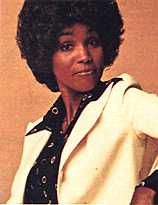 'Get Christy Love' ran only one season, from September 1974 to June 1975 on ABC. Because of low audience numbers, the series went through an overhaul midseason when Glen Larson (Battlestar Galactica) took over as producer and Christy was assigned to a new gruff boss played by Jack Kelly.
There weren't many notable guest stars seen during the series, but Graves' former Laugh-in buddies Arte Johnson, Jo Anne Worley, Judy Carne, Henry Gibson, Gary Owens and Johnny Brown guest starred on one of the January, 1975 episodes.
Graves was nominated for a Golden Globe for Best Actress in a Leading Role for Get Christie Love.
Typical episode plot: in the investigation of a wino's murder, Christy is paired with a surly partner who doesn't think women should be on the police force. Uh oh, Sugah!
After the series ended, Graves costarred in several TV-movies (like the campy 'Old Dracula' with David Niven) in the early-seventies.
In the early-eighties, Teresa Graves receded from the spotlight and was rarely seen on screen again. She died on October 9, 2002 at age 53 due to a fire in her Hyde Park (LA) apartment. A faulty space heater sparked the blaze.
Fall Season Promo
for Get Christy Love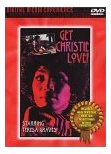 Buy
Get Christy Love
on DVD!
"Thank you! thank you! thank you! thank you! thank you! thank you!
"Get Christy Love" was my favorite show as a child. I was only 6 when it came out, but I LOVED her. I wanted to be her. I wanted to arrest people wearing a tight 'fro and cropped leather jacket. Which should have alarmed my parents since I was a 6 yr old hispanic boy with dreams of being a sassy, leggy black private detective. But I did. I still remember being told that GCL was cancelled. I bawled like a baby. I was devasted. Thanks for bringing me back a great moment."
- Armando c.