by Billy Ingram
"Anyone remember the shortlived show called the Bearcats? It starred Rod Taylor and Dennis Cole. It was about two guys who drove around the West in a Stutz Bearcat. I was only a kid at the time so the great memories I have may only be through the mind of a 10 year old. The show may have deserved a short life. Anyway, I wouldn't mind seeing a few episodes, they probably only made half a season's worth. Thanks."
Ted Metzgar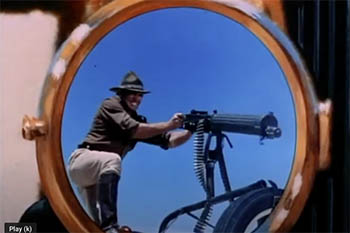 'Bearcats' debuted on September 16, 1971, Thursday nights at 8:00, but lasted only until December 30 1971. Rod Taylor played Hank Brackett and Dennis Cole portrayed Johnny Reach, two troubleshooters prowling the Southwest in their Stutz Bearcat car, circa 1914.
There were 13 episodes plus a 2-hour pilot film 'Powderkeg'...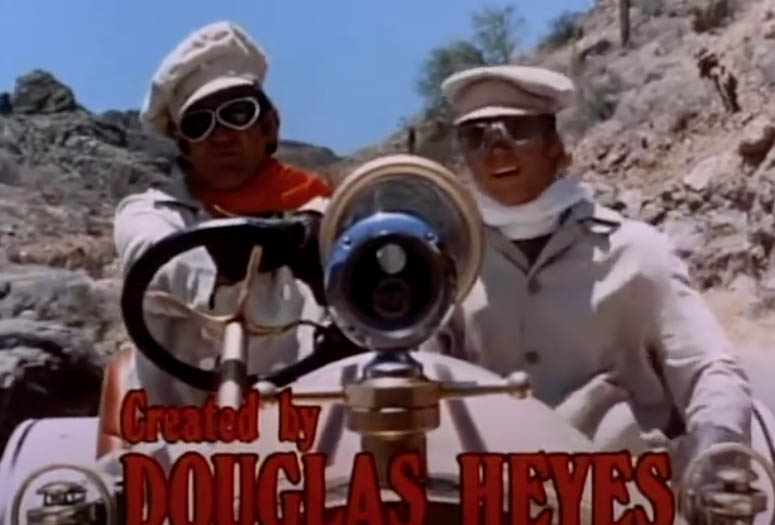 This was another series where the car was the star (see Route 66), in this case a $60,000 Stutz.
In the first episode, our heroes encountered tank-driving bank robbers, but the real competition was on NBC where the number two show on television at the time, 'The Flip Wilson Show' was starting its second season with guest stars Lucille Ball, The Osmonds, and special guest Ed Sullivan singing 'Strangers in the Night'. Come to think of it, it's a wonder this show didn't do any better than it did.
The series was filmed in Old Tuscon, so it would probably be fun to watch today.
Bearcats theme:
Both 'Nichols' with James Garner, and 'Bearcats' debuted the same night - both set in 1914 and both set in Arizona. I wonder if they shared the wardrobe budget?