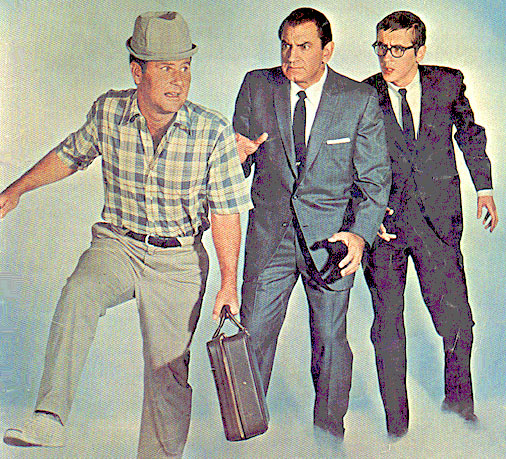 Run, Buddy, Run
Sept. 1966-Jan. 1967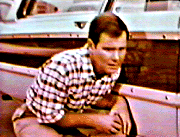 We get more requests for this program than almost any other. This dizzy and typically sixties' sitcom starred trumpet player Jack Sheldon (seen as an occasional band member on The Merv Griffin Show during the seventies) as a guy on the run from comical criminals.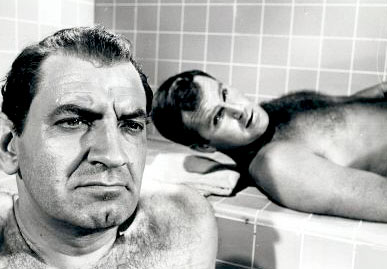 The plot: Buddy Overstreet is enjoying a steam bath when he overhears a big-time mobster Mr. Devere aka Mr. D played by Bruce Gordon (The Untouchables), planning the death of a colleague, an operation code named "Chicken Little".
When he's discovered hiding by the gangstas, Buddy is on the run in this sitcom satire of The Fugitive.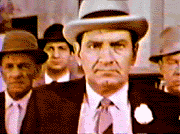 Bruce Gordon played this same mobster character as a guest on dozens of sitcoms (like The Lucy Show and Sanford and Son) and dramas over the following three decades. Jim Connell played the mobster's wimpy, incompetent son.
A typical plot would find Buddy Overstreet in a new town looking for employment, somehow Mr. D would get wind of where he is and our hero would narrowly escape.
The show was produced for CBS by Leonard Stern and many of the folks behind Get Smart were involved in this project.
Run Buddy Run was a kid fave on CBS Monday nights wedged between Gilligan and Lucy but failed to muster the numbers needed and was dropped midseason. There were only 13 episodes filmed.
In the final episode Mr. D. is driven out of business, the secret of Chicken Little becomes public knowledge and Buddy reads an item in the paper that tells him he can come home, he's no longer a hunted man.
Guest stars seen on the series include Burt Mustin, Allan Melvin, and the usual day players that portrayed gangsters at the time.
This was Bruce Gordon's only starring role in a series although he was seen frequently on The Untouchables as gangster Frank Nitti. He continued working well into the 1980s in TV and movies. He's in his 90s now.
Besides the Merv Griffin programs, Jack Sheldon was also a semi-regular on The Cara Williams Show and The Girl With Something Extra but is best known to TV viewers as the vocalist on several classic 'Schoolhouse Rock' tunes like 'Conjunction Junction'; he since parodied those tunes on both The Simpsons and two episodes of Family Guy.
Jack Sheldon is considered one of the country's premier jazz artists, a living legend, with an impressive output over the last four decades, much of which is available on CD. He still plays live in nightclubs around the country and has released a new CD in 2007.
WATCH IN REAL PLAYER FORMAT:
Fall Preview for Run, Buddy, Run
Run, Buddy, Run theme song:
Quicktime / Real Player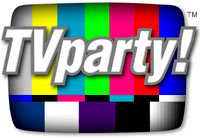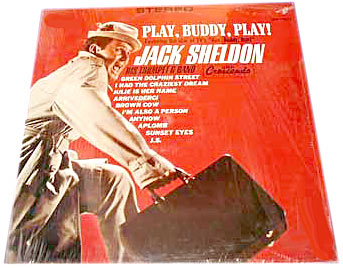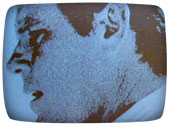 JACK SHELDON
Let's celebrate this remarkably talented guy with a brief look at his career on television.
You may not recognize the name but you'll recognize his voice from those wonderful Schoolhouse Rock segments from Saturday mornings. My favorite of his was 'Conjunction Junction' but there were others, like perhaps the most well-known of the bunch, 'How a Bill Becomes a Law.'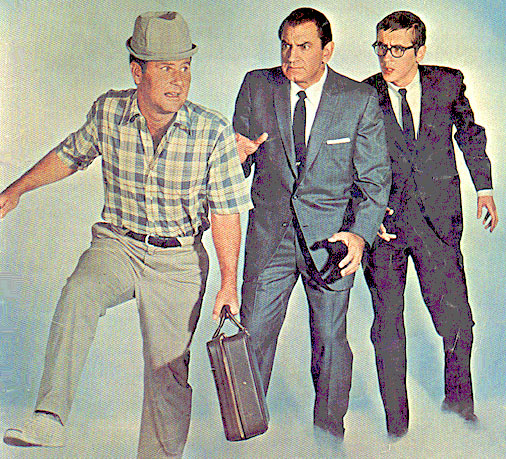 I became familiar with Sheldon when he starred in the short-lived 1966 crime spoof Run Buddy Run where he played a nebbish on the run from the mob. The show co-starred Sheldon Leonard as the head gangster, a role he played often on many shows like Here's Lucy, Sanford & Son and, of course, The Untouchables.
After that Jack Sheldon would turn up on The Merv Griffin Show where he would be called out by the host for his wild, hard-drinking ways. Here's a Merv segment with Harry James, Merv and Jack performing from 1978, a terrific introduction to Sheldon's dynamic style, he is one of the best jazz horn players and a unique vocalist with an abundant sense of wit who I don't think ever achieved the recognition he deserved.
---
"Incidentally, in the German version of Run Buddy Run (Renn, Buddy, Renn) the key expression "chicken little" was translated as "Kleinhühnchen" (literally "little-chicken") and makes no sense at all (at least less than it does here), since they do not know the story of "chicken little" over there." - Rolf
---