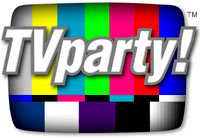 McKEEVER AND
THE COLONEL
[John Eimen's TV Days]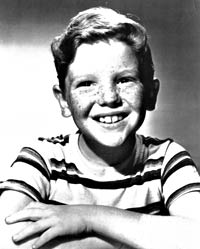 Television
Leave It To Beaver (Twice)
Ozzie and Harriet (Four Times)
Twilight Zone
Wagon Train (Twice)
Have Gun, Will Travel (Twice)
The Untouchables
Lassie
Bachelor Father
Wendy and Me
Love, American Style
Lawman
The Lloyd Bridges Show
Profiles In Courage
G.E. Theater
The Rebel
Tales of the Plainsmen
Walt Disney Presents: Gallagher
Walter Winchel File
Petticoat Junction
Going My Way
Angel
Grand Jury
Frank Sinatra Show
Betty Hutton Show
Oh Those Bells!
Believe It Or Not
Weekly Co-Star of "McKeever and the Colonel" as Cadet Monk
Pilots
Dr. Kate (as Jane Wyman's son)
Time Out For Ginger
Where There's Smokey (Soupy Sales)
Live TV
Day In Court
The Danny Kaye Special (with Louis Armstrong)
The Dinah Shore Show
The Frank Sinatra
Thanksgiving Special (with Dean Martin)
The Bells of Akatsuki (in Japan)
11 PM (Japanese Late-Night Variety Show)
Model
Carnation Instant Milk (as the original "Milk Mustache")
"Stay In School" Ad for an Insurance Company
Commercials
The original "Alpha Bits" commercial
Sugar Frosted Flakes (with my band)
Also: Dog Food, Cars (Plymouth, Chevy) and Games (Stratego) Singing and Performing In many different bands in LA., from rock to folk-rock... For parties for the Rams and the Dodgers... At clubs and restaurants (The Chopping Block, The Abbey, Jason's)... As a solo singer-guitarist in Japan at El Paso, Westhouse and other clubs...
TV on DVD
Holiday Specials on DVD
TV Commercials on DVD
TV Shows on BLU-RAY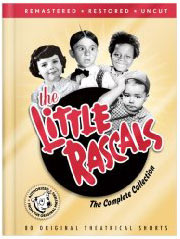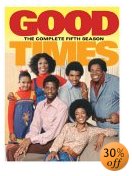 Everything you're looking for is here: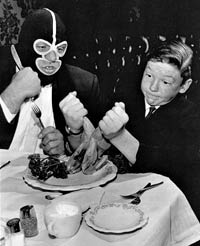 by John Eimen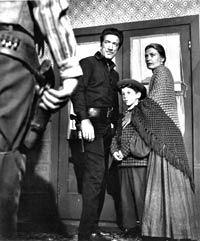 Former child actor and McKeever and the Colonel co-star John Eimen shares his memories of working in the television industry in the 60s.
I was involved in TV from the age of six, I started as an extra for the first year or so, in such shows as Ozzie and Harriet, Leave It To Beaver, The Millionaire, Bachelor Father and Petticoat Junction.
The first Leave It To Beaver I did as an extra - I had only been in the business for a short time and hadn't yet progressed to speaking parts. It was either the very first or the second episode, so the show had not been on TV yet. It was a classroom scene and I was just a kid in the class with the Beaver.
A few years later I was on an episode called the "Long Distance Call", where the Beaver talked to Don Drysdale of the Dodgers on the phone and ran up a big phone bill. As I recall, my scene took place just outside the classroom, where me, the Beaver and maybe somebody else from our class were talking about how he "was going to get it" when his dad found out. I've never seen this episode since I grew up - I hope to catch it some time. Tony Dow and Jerry Mathers were also so unassuming, such genuinely nice guys - again, it was so refreshing to find that success and fame hadn't spoiled them in the least.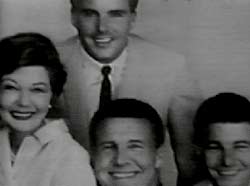 Ozzie and Harriet: The whole Nelson family was unassuming, kind, considerate...even when Ozzie was directing, he never got heavy-handed or lost his patience, even when trying to deal with a bunch of kids who at times could get slightly out of control. Harriet bought me an ice cream cone in the commissary after I had dropped the one I had. Looking back on it now, it makes me feel so good to know what fine people were involved in the business - their family values were no act at all.
In the first couple of years I also appeared on Fury, Lassie (with Jon Provost), three different shows with Frank Sinatra (Telephone Time, a live Thanksgiving Special with guest Dean Martin, and the movie Ocean's Eleven, where my bit part ended up on the cutting room floor).
Fury was filmed on location. Peter Graves was the star, of course, and Bobby Diamond and a boy named Jimmy Baird were also stars. (Bobby played the son of Peter Graves.) I mainly remember lunch brought out by catering for the entire cast and crew, out in the dusty, hot hills - and the yellowjackets and bees swarming all around the area! I believe that Bobby Diamond became a star gymnast at U.S. Grant High School (a few years before I myself also attended the school).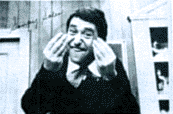 I was crazy about Soupy Sales when I was a kid - and I had a chance to work with him on 'McKeever and the Colonel' and on a pilot he made called "Where There's Smokey", where he played a fireman. After he guested on "McKeever", he invited us to watch him tape one of his shows. I was in heaven!!!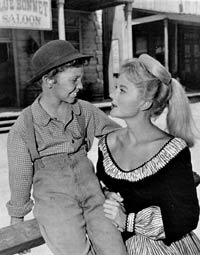 I did a lot of westerns - Lawman (Episode: "Yawkey") and Have Gun-Will Travel, a couple of Wagon Train episodes, The Rebel (with Nick Adams), and the Tales of the Plainsmen (with Michael Ansara).
The scariest shows for me were the live shows - back when you didn't get a second chance. I did the live commercial segment of a Danny Kaye special (with guest, Louis Armstrong) where I was warned in advance that Danny just might not give me the exact cue - as it turned out, he didn't - and it threw me for a brief moment. (I had also been advised not to talk to him right before the show, as he was a nervous wreck, waiting for the show to start.)
The Alpha Bits commercial I was in had three kids - two girls and a boy - at a carnival. The lines are; "Let's go see the Alpha Bits Man" "Will he do his tricks?" (the littlest girl)"What's a trick?" - The song went, "Alpha Bits spell energy, from a to z with a capitol e; gee those letters just happen to be....." and darn it, I forgot the next part! and then, "...than any other cereal happens to be".
We dubbed the music over at Glenn Glenn Sound, in Hollywood. They had to change my part because I couldn't hit the low note well on the word, "Energy" - instead, they changed it so that I just shouted the word!
There was a little cafeteria next to the place (or it might have been inside the studio, I'm not sure). The Three Stooges were sitting in there, having lunch! I really wanted to meet them but didn't want to go over and bother them. My mom told the waitress to ask them if they'd sing Happy Birthday to me (EVEN THOUGH IT WASN'T REALLY MY BIRTHDAY!). The next thing I knew, there they were, singing to me! What nice guys. I got their autographs, too.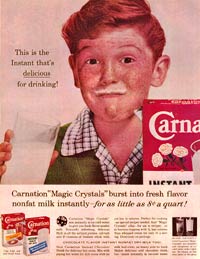 One classic advertisement I did was for Carnation Instant Milk back in early 1959 (Life Magazine, Feb. 2, 1959) was the earliest (that I know of) model with a milk mustache - long before the dairy board's campaign.
McKeever and the Colonel
McKeever and The Colonel ran during the 1962-63 season on NBC. Cadet Gary McKeever (Scott Lane), with the help of fellow cadets Monk (Johnny Eimen) and Tubby (Keith Taylor) make life miserable for the Colonel (Allyn Joslyn) of a military school.
It always amazes me that so many people remember 'McKeever and the Colonel'. It was only on for a year, but it was back in the days when we used to do a lot more episodes for a season than they do now.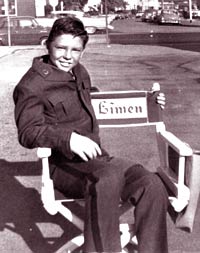 For a show that was on for a short time, they had a few products that were related to it - "McKeever's Retriever" was basically a baseball mitt with a long rubber band and a ball attached to it. I'd be highly surprised if anyone was dense enough to buy one! Next, there was Stratego, the board game. We (me, "McKeever" and "Tubby") did at least one commercial for it; the boardgame "Bamboozle" was based on the series; and I just recently even found a "McKeever and the Colonel" comic book, too! It was a real kick to do the show.
Alan Joselyn (the Colonel) and Jackie Coogan (Sargent Barnes) were real veterans of the business and also loved to joke around.
It was because of Jackie Coogan that we got our child labor laws, as you may know. He was "The Kid" with Charlie Chaplin. He made a fortune as a small boy but his parents robbed him of it. For some reason he was especially nice to me and I'll always remember his many kindnesses.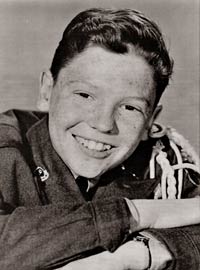 "The Colonel" was a good man, too, but aside from the scenes we did together he spent little time with any of us. The other adult regular on the show was Elizabeth Frazier. Even though we were only about twelve years old, all three of us thought she was an absolute babe. There is one "still" photograph I have of McKeever explaining something to her, where it looks like he's about to feel her up. It was hysterical to us at the time.
Both Scott Lane and Keith Taylor were very smart. I was just an average kid but I had worked in the business for a long time and was very comfortable and unassuming. I lost touch with both of them after the show was cancelled. I had seen Scott on an episode of The Patty Duke Show and I heard that he appeared in something else after he grew up. Keith played "Piggy" in a movie where he is the main course for dinner (I forgot the name of it) but beyond that we didn't hang out together after that. We didn't live near each other and we were all too young to drive.
There was 'Wendy and Me', where I actually got to dance with Connie Stevens. George Burns was the other star of the series. I remember they pulled me aside when I got there and advised me not to say anything about Gracie, who had recently died.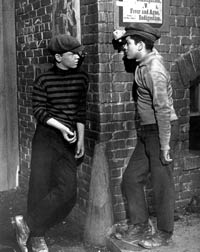 I did an episode of the Gallagher series (Walt Disney) where I played a bully trying to make Gallagher pay me to pass by - and did some other roles, too.
I was on an episode of Petticoat Junction called "Kate's Day in Court". For some reason, I had had trouble getting clearance into the lot and was about five minutes late!!! I was grown up and on my own, and my heart sank that I was blowing it!!! But Bea Benaderet was absolutely wonderful. The director was mad when I first got there, but Bea took care of that. She was one of the warmest and nicest people I'd ever worked with.
I went to Valley Junior College and was in the Theater Arts Dept., doing plays and also writing music for some productions. I was in many bands from high school onwards, and in college. I was in a band with Ed Begley, Jr. (later of St. Elsewhere and still a good friend). We used to play for parties in the San Fernando Valley, including some for the Dodgers and (at that time ) the L.A. Rams.
READ: PART TWO
Why did John drop out of show biz?