QUARK
February 24, 1978 - April 14, 1978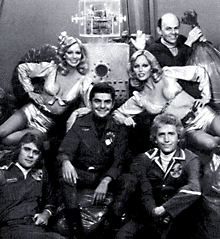 "I am trying to find some information about a TV series called Quark starring Richard Benjamin. My wife claims it never happened."
- Duane
Your wife is wrong. But if it's any consolation, the producers probably wished that it never happened.
It's hard to believe with all of the science-fiction and fantasy shows that are on the air today, sci-fi was considered to be television poison until recently. 'Land of the Giants' in 1968 was the last space fantasy series to last more than a few weeks until 'Star Trek: The Next Generation' debuted almost twenty years later.
The networks would put a science fiction or horror show on almost every season, from 'Planet of the Apes' to 'Voyagers', and they all failed. (Battlestar Gallactica lasted two years, but only because the ABC kept pulling it, revamping it, and revamping it again.) This was proof, the networks said, that the genre was dead. The fact that almost all of these shows were truly awful had no bearing on the argument.
After his excellent series 'He and She' was cancelled in 1968, Richard Benjamin embarked on a career as a writer/director for motion pictures and television movies. None of them big hits, but many of these b-films produced in the Late Sixties/early Seventies (and I can't remember a single title as I write this) are quite entertaining. As an actor, he appeared in several good films, including the hit 'Westworld' in 1973.
Richard Benjamin's return to series television seemed like a sure-fire hit. 'Star Wars' was an unparallelled cultural phenomenon in late 1977 and the networks were sure that science-fiction was back for them in a big way. Rather than risk a huge investment on a hour-long serious science-fiction project, NBC wanted a half-hour comedy that was set in outer space. A perfect vehicle to replace the under-performing 'Sanford Arms' that was killing their winning Friday night line-up of Chico, Rockford, and Quincy.
Benjamin was cast a series about a garbage scow in outer space done in 'Star Wars' style. The humor would be broad but reasonably sophisticated, with lots of sardonic asides to make the show palatable to people who didn't care for science fiction - and for those that did, Benjamin had science-fiction "credentials" with his 'Westworld' acting turn. The new show was called Quark.
The cast was a galactically diverse one. Richard Benjamin starred as Adam Quark, commander of the garbage scow for the United Galaxy Sanitation Patrol space station 'Perma One'. His assistants are: Ficus (Richard Kelton), the plant organism science officer, Betty I and Betty II (Trisha and Cyb Barnstable), identical gorgeous cloned twin sisters, and Andy (Bobby Porter), a malfunctioning, cowardly robot that was more trouble than he was worth.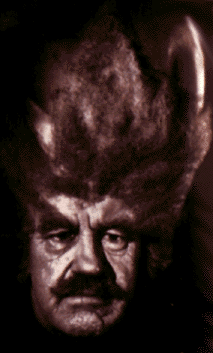 The first mate Gene/Jean (Timothy Thomerson), a half-man half woman person that was constantly fighting with him/herself - making this sitcom a sort of 'He and He/She' in outer space.
Orders for the missions would come from a disembodied head known as 'The Head' (Alan Cailou), that would appear on the ship's video screen, and from Otto Palidrome (Conrad Janis from 'Mork and Mindy'), the ships persnickety architect.
The cast of Quark' worked well together, the scripts were good, and the reviews were excellent. But 'Quark' failed to attract many viewers, so later episodes brought more action, with the garbage scow's crew facing Zorgon the Malevolent and other deadly outer-space adversaries.
This did nothing to lure viewers away from Lynda Carter's boobs bouncing around on CBS and Donny and Marie's pearly whites on ABC. 'Quark' finished dead last on Friday nights despite heavy promotion from NBC and despite the show being the wittiest send-up of science fiction ever attempted on television.
Everyone involved was shocked that 'Quark' didn't catch on, but the network simply fell back on their contention that science-fiction doesn't work on television. This was Richard Benjamin's last series to date.