"What in God's name is "The Rockford Files" doing in the Forgotten Shows section?! Yeah, it's been off the air for a long time, but I wouldn't call it any more "forgotten" than, say, "Columbo" or "Magnum, P.I."
"If you're so desperate to see James Garner represented here, try "Nichols"! A turn-of-the-century western that aired on NBC pre-Rockford (sorry, I cannot overemphasize this: Rockford show has NO FREAKIN' BUSINESS being included amongst "forgotten" television shows! What are you all, about twelve years old?!), Garner played a frontier sheriff struggling to keep up with a world that was changing all around him.
"While not the best show Garner ever appeared on, (Guess what THAT was!), it was noteworthy for an odd development: anticipating network cancellation, the show's writers actually killed off the hero, and when an eleventh hour reprieve came through, they brought the show back with Garner playing his original character's long-lost twin! Alas, it was too little,too late.The show, if not the character died for good shortly thereafter."
- JWF3.0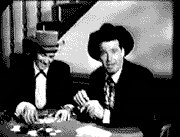 'Nichols' (NBC September 16, 1971 - August 1, 1972) was James Garner's first series attempt after the success of his Sixties' hit 'Maverick'. In fact, the producers (Garner's own production company) took the basic 'Maverick' formula and transplanted it to the town of Nichols, Arizona circa 1914.
In a timeslot between two hit shows - 'The Flip Wilson Show' and 'The Dean Martin Show' - it's a wonder the series didn't take off. NBC quickly renamed the series 'James Garner as Nichols' when ratings proved less than expected. (The competition opening night was the debut of 'Longstreet' on ABC with special guest star Bruce Lee, and the CBS Movie)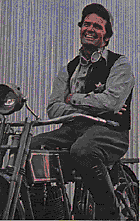 In this comedy-drama, Nichols (a drifter and former Army vet who now hates guns) reluctantly becomes the sheriff of his boyhood hometown. The town was crooked and Nichols himself (no first name) was controlled by the ruthless Ketcham family - so his efforts were mostly aimed at getting rich and getting out. Margot Kidder played one of the kooky townspeople, a saucy barmaid that Nichols confided in from time to time.
'Nichols' only lasted one year despite being hailed one of the better shows on television in 1971. In a nod the 'Maverick' series, Nichols was killed off in the last episode and replaced as sheriff by his twin brother, Jim Nichols. This was to give the series a stronger lead character if the series was picked up for another year. It wasn't.
James Garner tried the same basic formula one more time two years later - updated to present times, he met with great success in 'The Rockford Files'.