AMANDA'S
There are / were so many American TV classics that were spawned in England, as I'm sure you're aware - shows like All In The Family, Sanford & Son, Three's Company, Hell's Kitchen, Life on Mars, The Office - the list is very long. It seems like every hit British show gets an American makeover.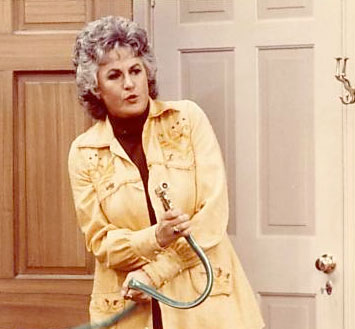 Did you know Fawlty Towers, surely one of the funniest shows ever on either side of the pond - was remade here as a vehicle for Bea Arthur (Maude) in 1983? It was called Amanda's and it may have been a reasonable idea in theory - if you had to remake the show I suppose Bea Arthur at her peak could probably pull off a Basil Fawlty type - the result was horrible. Some of the best moments in Fawlty Towers were the hilarious battles between Basil and his shrewish wife; Amanda had no henpecked husband but instead a son and daughter-in-law. Not the same, even John Cleese noted that a female Basil defeated the entire purpose of the series. Here's what John Cleese had to say in an interview with Digital Spy: "I remember at a party I met these chaps from Viacom, who said they were working on a new Fawlty Towers. My ears pricked up at the sound of cash registers and said, 'That's wonderful, are you going to change anything?'. They said, 'Well we have changed one thing, we've written Basil out'. And that's absolutely true, they took Basil and Sybil's lines and gave them all to Bea Arthur. I always thought Peter Boyle could have played Basil well, but sadly he is no longer with us."
Nothing on the Tube from Amanda's but this brief glimpse of 2 mid-season ABC flops.

Here Bea Arthur talks about that series.