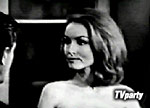 "What about that Bob Cummings show with Julie Newmar as a robot . . . I think it was Bob Cummings. And one of my all time favorites - 'My Favorite Martian' with Bill Bixby? Love this site..."
- Aron Bradley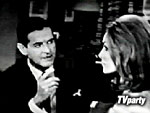 'My Living Doll', starring Bob Cummings, was one of the craziest premises ever - bizarre even for the sixties. Bob Cummings plays a Psychiatrist (Dr. Bob McDonald) who has a live-in robot/patient played by Julie Newmar.
Robot AF 709 is paired with Dr. Bob to learn how to be the perfect woman. This meant learnig to cook, clean and be obedient. "My Living Doll' ran in the 64-65 season on CBS, Sunday nights at nine.
The two co-stars hated each other and fought often - leading to Cummings walking off the set and off the show with five episodes left to film.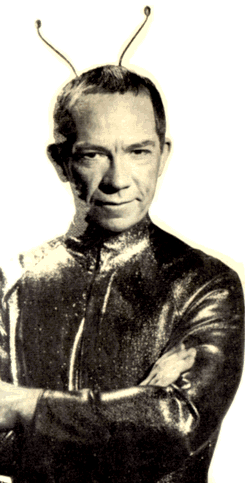 (c) Jack Chertok Productions Inc

Sunday nights at seven thirty that same year, 'My Favorite Martian' (1963-1966) was in a second season on CBS.
This oddball sitcom is the story of two single guys - one younger, one an older 'Uncle', who live together in a small apartment and go to great lengths to keep their landlord, the cop and the rest of the town from discovering their terrible secret.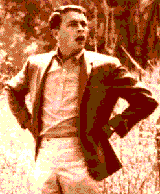 Starring Bill Bixby as Tim O'Hara, and Ray Walston as 'Uncle' Martin O'Hara - actually a closeted Martian who's ship needs repairing before he can return to his home planet.
Typical plot: 'Uncle' Martin can't get it back down so he and Tim frantically try to conceal his protrusions from their landlord, Mrs. Brown - who is growing suspicious that the boys upstairs are hiding something. Hello?!?!? Was this TV's first gay sitcom?