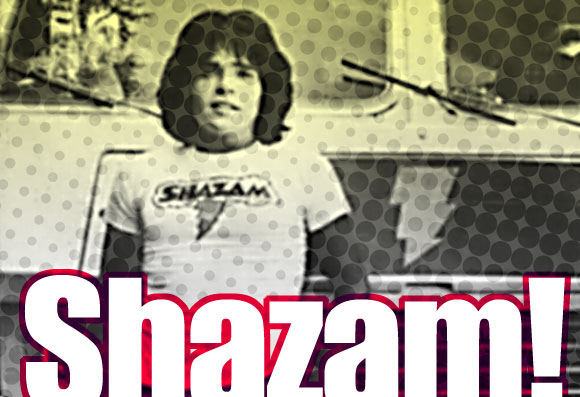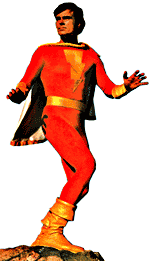 Shazam! / CBS
(debuted in September, 1974)
Thrilling but preachy live action Filmation show for Saturday mornings in 1974 - the excitement started when Billy Batson (Michael Gray) shouted "Shazam" and turned into the super-powered Captain Marvel (Jackson Bostwick).
Along for the ride: Mentor (Les Tremayne), assigned by the animated Elders to look after Billy as they travel the country in a fully equipped RV looking for adventure and seeking out folks in need.
The series focused on "cooperation, using reasoned judgments and the importance of wholesome relationships between child and adult" according to the network. It shot to the top of the ratings.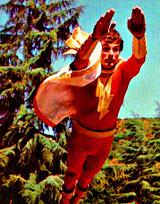 During the third year when Billy yelled "Shazam" Captain Marvel was personified by John Davey. This was because Jackson Bostwick was injured filming an episode and, rather than wait for him to heal, producers replaced him in order to stay on schedule. Bostwick was injured in the morning and his replacement was on the set that afternoon, cast primarily because he fit the suit and was immediately available to work.
Teen idol Michael Gray slid into obscurity and (briefly) drug addiction after 'Shazam' ended. He now owns a flower shop in LA.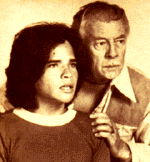 CBS couldn't call the show 'Captain Marvel' because of possible trademark infringement with Marvel Comics - even though Captain Marvel was created a decade or so before Marvel Comics came along.
DC comics acquired the character after suing Captain Marvel out of existence in the 1950s, they prevailed in court with the argument that the Big Red Cheese (as he was known in the comics) was a rip-off of their property, Superman.
DC then revived the character in 1971 with a new comics series that was enormously successful nationwide, at least initially. Interest faded quickly, however.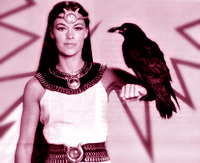 Created for television and seen in separate adventures (and sometimes with Captain Marvel) mighty Isis was mild-mannered science teacher Andrea Thomas in her day gig. After finding a magic amulet on an archaeological dig, she takes on super powers when she utters the words, "Oh Mighty Isis!" and displays the golden amulet.
Isis was played by the lovely Joanna Cameron, her pet crow was named Tut.
---
Billy Ingram interviewed Jackson Bostwick about his role on Shazam: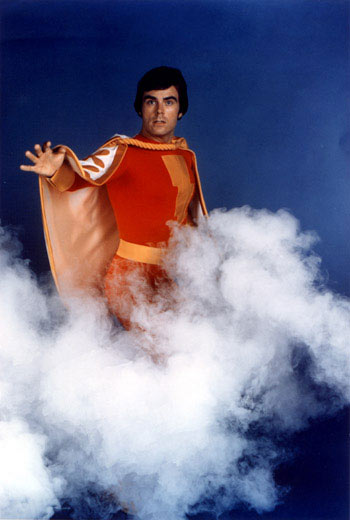 Were you a fan of the comic book superheroes when you were younger?
Very much so. In fact, "Captain Marvel" was my favorite comic book from the Golden Age. There was something that made playing the character even more meaningful to me. How often does one get to play his childhood hero in real life? The Lone Ranger, Tarzan and The Phantom were my other favorites.
The way you played the role was very earnest and it worked. It didn't come across as campy. Shazam was one of the few truly effective live-action shows on Saturday Mornings. Any thoughts on that?
I had always remembered the effect The Lone Ranger TV show had on me as a kid. Clayton Moore was the perfect Masked Man (and a very good friend). I tried to bring to the part of Captain Marvel what Clay brought to the Lone Ranger character; something I hoped the audience could pick up on and would identify with like I did with him. I, also, tried to slip people the message of the show without being preachy. Johnny Wiesmueller as Tarzan was right-on. So was Lex Barker. The campy "Batman" TV show did not appeal to me. I thought Chris Reeve did a good job with Superman in the 1st movie. His Clark Kent was a little over the top, but who's being picky. I did not think any of the three "Batman" movies did the character any justice.
Did you film one episode at a time, or several in a block?
We turned out two episodes a week. The message at the end of the show was my idea, but it was not in the first four months that the show aired in '74. They later came back and told me they had decided to put it in, because people had wanted to see more of the Big Red Cheese. We filmed all fifteen of those tags for the first year in one day. You may, also, notice that after I was replaced, they used Billy Batson instead of Marvel for the tags. Hmmm, I wonder why?
What was Les Tremayne like to work with?
No problem. Other than, I was later told that he, absolutely, hated me. No kidding. Apparently, he was extremely jealous of all the press coverage and media attention I was getting. How sad.
Any funny stories while filming?
I had a lady come up to me on Ventura Blvd. in Encino on the first day of preproduction filming. We were waiting to to get the Camera car rigged for some low level flying shots when she walked up from out of nowhere to the producer, Bob Chenault, and myself, and scolded, "Who does he think he is? A grown man, out in public ,dressed up in a silly costume like this at his age. Stupid, " then she turned and marched away. Must have been a "bad hair" day.
Do any of the guest stars stand out?
Jackie Earl Hailey, later of "The Bad News Bears," was fun. So was Lance Kerwin, "James at Sixteen," and Lisa Eilbecker from "Beverly Hills Cop." I remember, Patty Eltage, the stuntwoman and I performed a wonderful gag with snagging her from a horse running at full gallop. She was super.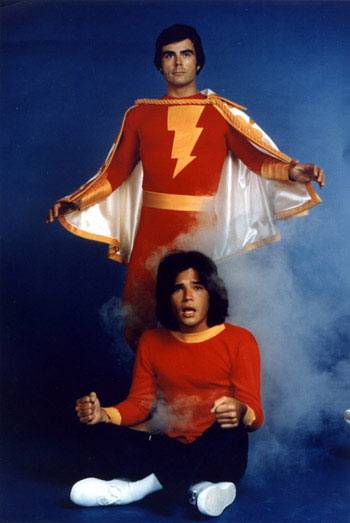 The show was a huge hit. Why were you replaced while season two filming was underway? The guy who replaced you wasn't nearly as good.
The "brilliant" Executive Producers at Filmation thought I was holding out for more money when I didn't show up on the set one day at the start of the second season. In fact, I had injured myself doing a takeoff the day before, and was at the doctor's office. The stunt boxes had collapsed on my landing, and I had snagged my eye and busted a blood vessel underneath it as I went piling through the cardboard onto the asphalt. I had the nurse call the studio to tell them where I was that morning at 9:00 AM, but Filmation said they never got the message. I go into detail of this event in my forthcoming book, "Myth, Magic, and a Mortal."
It was a precedent setting case at the Screen Actor's Guild, and Filmation had to pay me for all the shows they didn't use me on, plus residuals. Still, these clown's actions doomed a marvelous show. It wasn't John Davies' fault that he was suddenly thrown into the part of Captain Marvel. It was a rush job. I was fired at 1:00 PM that day, and he was out on the set at 3:00 PM. That's pretty darn fast, I'd say. One of the Execs' reasoning was "The kids'll never know the difference." Riiight. John's a fine actor, but he's no more Captain Marvel than I am Wonder Woman.
Do you get recognized as Captain Marvel today?
I would say remembered. Of course, after they are told it's me, then it's "Oh, my God, I used to watch that show all the time! It is you! Look, honey, it's Captain Marvel, etc."
Shazam! can be currently seen on TUBI TV.