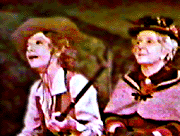 Pistols
'n' Petticoats
Sept 1966 - Aug 1967
Genuinely funny sitcom starring Anne Sheridan, Douglas Fowley and Ruth McDivett as the Hanks family of Wretched, Colorado (daughter, mother and grandfather) - who could out draw and out gun anybody in the wild West.
Tragically, Sheridan died before the season ended, and Pistols and Petticoats died with her (up against 'Get Smart' on NBC).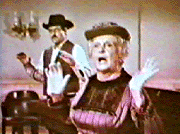 Ruth McDivett was a regular (as the ditzy little old lady) on 'Mr. Peepers', 'Young Doctor Malone', 'The Everly Brothers', 'All in the Family' (73-75) and 'The Night Stalker'.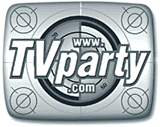 ---
TV Guide's Pistols and Petticoats Page, with TV Listings, Photos, Videos, Exclusive News and More.