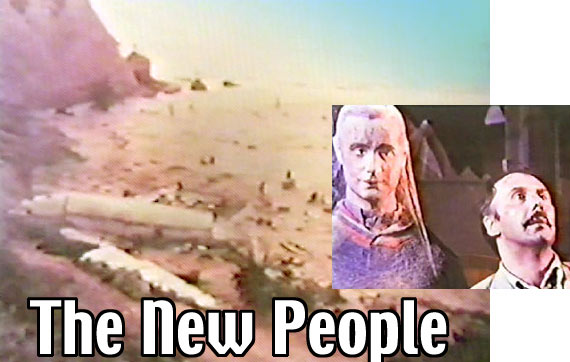 by Billy Ingram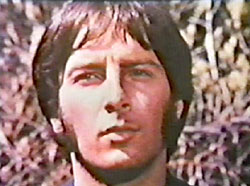 An off-course airliner goes down on a mysterious island where the survivors find themselves in eerie, bizarre surroundings.
Lost? No, The New People, an ABC series that ran from September 22, 1969 to January 12, 1970.
The similarities to Lost are many. Like Lost, the survivors found food and shelter, although of a more conventional nature here, and a cache of guns. Like Lost, a character sabotages the only hope of rescue early on. And like Lost, the show sported a multi-cultural cast (a bit of a rarity at the time) rife with racial tensions.
THE FALL PROMO FOR THE NEW PEOPLE: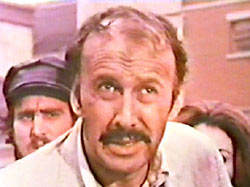 Like Lost's John Locke, The New People had Mr. Hanacheck (played by Richard Kiley), a know-it-all who becomes the de-facto leader - except here he dies in the first episode leaving our college aged miscreants to fend for themselves, Lord of the Flies style.
Here the similarities end. On The New People the doomed airplane is filled with young people, mostly flower power hippies. After the crash, the castaways discover an entire city populated by department store dummies, a town fully outfitted with cars, food, drink and everything needed to sustain life. They've even got dune buggies to race. Turns out the town was set up in order to measure the effects of a nuclear explosion. Why the government needed to test the effects of a bomb blast on dune buggies was just one more unanswered mystery.
The series was developed for TV by Rod Serling and was an Danny Thomas / Aaron Spelling production although it appears Serling had little or nothing to do with the writing. Too bad, because the premise was a strong one.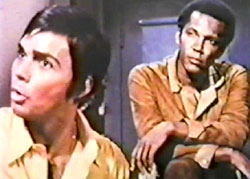 The New People was mostly an opportunity to play out societal tensions for a prime time audience, it's what they called a 'relevant' drama at the time.
More than anything the production reinforced stereotypes of 1960's hippy dippy college kids as violent anarchists, reflecting the campus unrest going on over the Viet Nam war.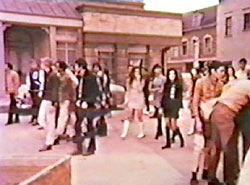 The core cast included Tiffany Bolling, Zooey Hall, David Moses, Dennis Olivieri and Peter Ratray. Guest stars over the series run included Susan Howard, Tyne Daly, Billy Dee Williams and Richard Dreyfuss.
Many of the young people in the cast were interchangeable with guest stars coming in each week to play various castaways that were never seen again.
Typical plots: one of the unmarried girls becomes pregnant with the island's first baby and is overcome with guilt; several people disappear so the hippies venture to the other side of the island to discover who else might be living on the island of Bomano. Come to think of it, weren't those plotlines on Lost?!?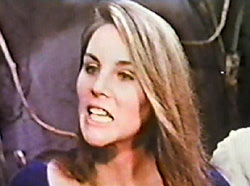 The format was somewhat unique, the show ran for 45-minutes. Although, with fewer commercial breaks than we are used to today, the actual running time was about what we're used to in a modern day hour-long drama.
The New People aired on Monday nights at 8:15 following another 45-minute show meant to appeal to young folks, Music Scene. Neither show caught on and both were gone by mid-season.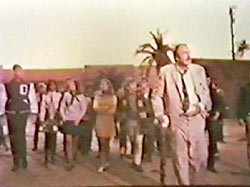 Here's a teaser for upcoming episodes.
The Closing Theme Song.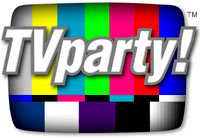 THE NEW PEOPLE
Please consider a donation
so we can continue this work!

Auto huren makes it possible to compare all car rental companies all over the world!
Compare the top sellers of Instagram followers on Buy instagram followers reviews!
An overwiew of guides and gutscheincode with the best tips and tricks to save money! on Ebookers.
Amazon Prime - unlimited streaming
of your fave TV shows and movies!
Get your FREE 30 Day Trial!
PR4 & PR5 Pages for Advertising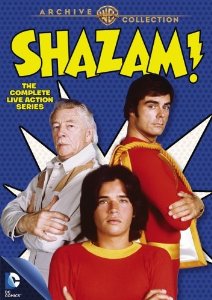 Links on this page are to video clips.
---
The New People
17 episodes aired from September 22, 1969 until January 12, 1970. Produced by Aaron Spelling (Dynasty).

There were two Dell comic books and a novel based on the series.

Theme song by The First Edition.

Episode 12 featured a character that grew some potent pot that sends everyone on a bad trip. Bummer, man!
---
Thanks to A.J. McWhorter at Television Archives!