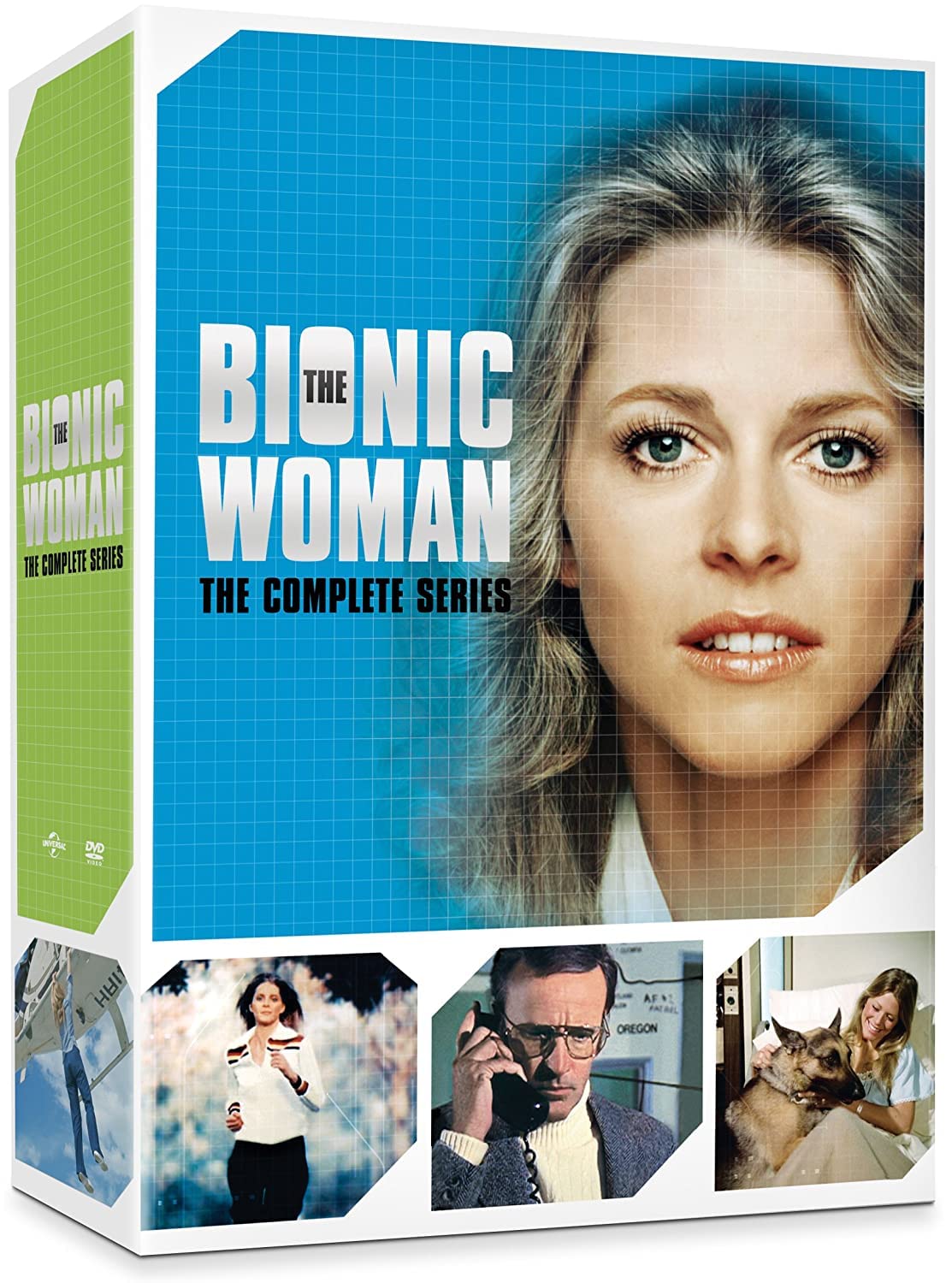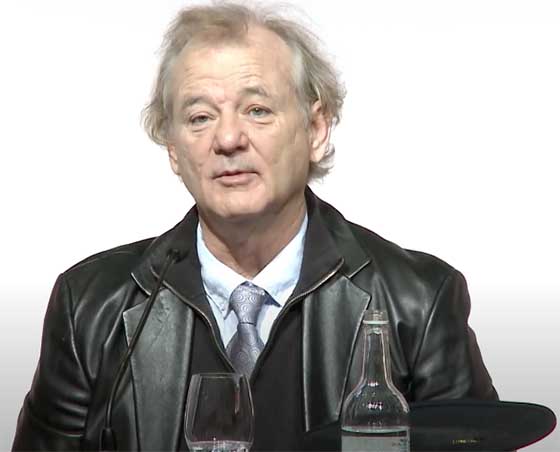 A Painting Saved Bill Murray's Life
by Billy Ingram
In this interview from a press conference in support of The Monuments Men in 2014, comedian / actor Bill Murray tells a story about his early days as a performer. Things weren't going well it seems and he was close to giving up when he discovers a work of art from a half century earlier.
"I think this goes back to when I was acting in Chicago," Bill Murray says. "I wasn't very good in my first appearance on the stage. I was so bad I just walked out on the street and started walking. And I walked for a couple of hours and I realized I walked the wrong direction. Not just the wrong direction in terms of where I live but the wrong direction in terms of a desire to stay alive.
"And so I… This may be a little bit not-completely-true, but it's pretty true," Murray says. "I then thought if I'm going to die where I am, I may as well just go over towards the lake and maybe I'll float for a while after I'm dead. So I walked over to the lake and as I got there I realized I hit Michigan Avenue. I thought 'Well, Michigan Avenue, that runs north too.'
"So I started walking north and ended up at the Art Institute of Chicago. I just walked inside, I didn't feel like I had any place being there… I was ready to die, pretty much dead."
That's when Murray discovered a painting entitled The Song of the Lark by artist Jules Adolphe Breto, "It's a woman working in a field and there's a sunrise behind her. I've always loved this painting. I saw it that day and I just thought, 'Well, there's a girl who doesn't have a whole lot of prospects, but the sun's coming up anyway and she's got another chance at it.' So I think that gave me some sort of feeling that I, too, am a person, and get another chance every day the sun comes up."
So true, right?

---
Post-Modern Sitcoms / Actors That Wrote Books / 1987 Gilbert Gottfried Pilot Written By Larry David / Tarantino, DiCaprio & Pitt on Once Upon A Time In Hollywood / Ray Liotta and Joe Pesci Talk Goodfellas / Coming to America - The Awful Sitcom? / Robert Wagner Interview / Helen Mirren on 1923 / Lucky 19-Year Old Birthday Boy on The Price is Right / 1990-1999 TV Commercials / James Hong on the First & Only Asian Talent Agent in Hollywood / More Than Myagi: The Pat Morita Story / Chevy Chase 2021 Interview / Ally McBeal and that Darn Dancing Baby / Peter Boyle's Heart Attack on the Set of Everybody Loves Raymond / Patrick Swayze Refused To Do 'Ghost' Without Whoopie Goldberg / Clark Furlong on Stephen King's Mini-Series Lisey's Story / Worst Big Budget Superhero Movie of All Time / Jerry Springer's Toxic TV Legacy / Three Generations of Talent / One Season Too Many / Dick Wolf on the Writer's Strike / Angela Lansbury Tribute / Houston Knights / Uncle Buck Sitcom / My Brush With King Charles / Bonnie Bartlett Daniels Interview / Frank Zappa Talk Show? / Remembering Marvel & Buffy Scribe Pierce Askegren / Piper Laurie Tribute / 1993 Route 66 Reboot / David Hyde Pierce on the Last Days of 'Frazier' / Angela Lansbury Interview / The Shadow Movies of the 1930s & 40s / Remembering Hal Holbrook / Remembering Angela Lansbury / Greensboro Movie Theaters : Star Theatre / Police Squad Shot-By-Shot Remake of M Squad! / A Painting Saved Bill Murray's Life / Why Jim Carrey Fought to Cast Jeff Daniels in 'Dumb and Dumber' / Meredith Baxter Talks Breast Cancer / Sopranos Creator David Chase Had to Fight to Make Tony Soprano the Mobster He Was / Joan Collins on Working With Drunk Actors / Snowmaggedon 1969 / Joe Pesci HATES Practical Jokes / Books About Showbiz / Making It in Showbiz / Dark Justice / My Fave Book About Showbiz / Remembering Billy Packer / More Celebrity Biographies / Peter Falk : Inside The Actor's Studio / Jason Alexander on Duckman / Robert Ebert on Robert Mitchum / Watch Dave Chappelle's New Netflix Special for Free / Margaret (Wicked Witch of the West) Hamilton Was Almost Scarred For Life Filming Wizard of Oz / Restaurant Chains We Might Lose In 2020 / Night Heat / Short History of TV Advertising / Is Ellen A Monster? / To Binge Or Not To Binge? / 1986-87 TV SEASON / Celebrity Bios 4 / 1988-89 TV SEASON / 1990-91 TV SEASON / Can Comic Book City Survive? / When TV Plays Politics for Laughs / The Worst Thing I Ever Saw (Part 2) / Greensboro's Beef (Biff) Burger Has Closed! / Sally Field Looks Back on Smokey and the Bandit / Actors Writing Memoirs 2 / Gene Wilder's Sexual Chemistry with Richard Pryor / WORST Pizzas Served On Kitchen Nightmares / Ricky Gervais' Cruelly Funny 2020 Golden Globe Monologue / What It's Like To Win A New Car on The Price Is Right / Night Train! 3 - Las Vegas Comic Pat Cooper / Night Train! 4 - Resurrection and Death of Louis Prima / Denis Shepard of Paradise Lost / Space Force Logo is a Ripoff from Star Trek! / Batman Movie from 1939? What?!? / Michael Richards (Kramer) Really Hated It When his Seinfeld Co-Stars Messed Up / Melissa McCarthy Almost Quit Acting Days Before Landing Gilmore Girls / Bar Rescue's Wildest Customers! / How The Golden Girls and Elvis Got Tarantino's Reservoir Dogs Made / Charlie Brown Voice Actor Released From Prison / New Year's Eve on TV / Sir Laurence Olivier on the 'Genius' of Marlon Brando / 1967 Futurists Predict The 21st Century / Remembering Diahann Carroll / 50 Funniest Niles Crane Insults / TV HITS - By the Numbers / How Tom Hanks Played Mr. Rogers / Colin Farrell as The Penguin? / Alex Baldwin On His TV and Film Roles / Ray Charles' BIG Problem With TV / Malcolm Gladwell on TV Crime Dramas / Why Dolly Parton Would Not Let Elvis Record 'I Will Always Love You' / Top Ten Sitcoms of the 1970s / Danny McBride Rebooting Hogan's Heroes? / Fashion on TV / Alive & Well / James Cameron Made No Money for Titanic / Whatever Happened To Miss Cleo? / Lucy Blows Off Burt Reynolds / Dave Navarro Meets His Mother's Killer / The Real Mindhunters Killers / John Goodman Breaks Down His Iconic Roles / Growing Up In The Playboy Mansion / Ed McMahon Drunk on the Air! / Lucy Interviewed by Barbara Walters / Valerie Harper Cancer / Jeff Bridges Breaks Down His Iconic Roles / Dog Fight! The KCNC Scandal / Buckley vs Hefner / Laurence Olivier vs Marilyn Monroe / Dallas vs Eight is Enough / 1974 MAD Magazine TV Special - Never Aired! / Iconic M*A*S*H Restaurant Coming To Kroger? / Matt Damon, Bill Murray, and Graham Norton - Big Laughs! / When Lucy Got Fired / Partridge Family and Brady Bunch at Kings Island theme park 1972-73 / Awkward Talk Show Moments / Allan Blye Interview / Jack Benny's Last Tonight Show 1974 / Patricia Heaton's Audition for Everybody Loves Raymond / Luke Perry's Last Role / Johnny Cash's Last Interview / Judy Garland's Last Film / Who Was Bob Gordon? / Richard Dreyfuss vs Bill Murray / Jeff Ross vs Everybody / Tennessee Williams 1972 Interview / Ed Asner Interview / Norm Macdonald vs OJ Simpson / Tony Kornheiser Interview / Freddy's Nightmares TV Series / Awful 1990s TV Shows / The Funniest Comebacks in Talk Show History / Was Sonny Bono Murdered? / Robin Williams' Mrs. Doubtfire Screen Tests / Robert Downey Jr Asks for Forgiveness for Mel Gibson / Russell Brand / Hank Williams: The Show He Never Gave / Judy Garland vs Liz Taylor / Emmy Award Multiple Winners / Nathaniel Taylor aka Rollo Lawson / Anthony Zuiker: Mr. CSI / Jimmy & Cher / Diana Muldaur: A Viewer's History / Uncle Andy's Funhouse / Bea Arthur vs Betty White / Skidoo: Worst All-Star Comedy Ever? / Every Marvel Cartoon Opening Theme From 1966 - Present / When Stars Play Themselves / My Pen Pal is in the Pen, Pal / Small Roles Big Performances / Barbara Hall / Stars Before They Were Famous / Stars Before They Were Famous 2 / Stars Before They Were Famous 3 / A Better Classic TV Network / Bill Paxton / Who Was the Black Daliah? / How Frasier Was Created / Music Videos / Chitty Chitty Bang Bang - Behind the Scenes / Shirley Jones Interview / What We Lost When We Lost VHS / When Hit TV Shows Return / Commercials Starring Sopranos Cast Members / Shows Nobody Remembers But Me 4 / Shows Nobody Remembers But Me 1 / Bryan Cranston Interview / FREE streaming movie service you didn't know you have / The Great Cable TV Migration / Sportscaster Woody Durham / Movie Posters and the documentary 24x36 /Chris Robinson /Dallas Reboot /David Letterman /Auditioning For Game Shows in the 80s /Ghosts of Cable TV past / Honey Boo Boo - WTF?!? / Steven Bochco Tribute / Ian Abercrombie / Joe Franklin / John Nettles / Gotham / Jon Cryer / Jon Stewart / Lana Wood / David Letterman / Matt Bomer / Molly Ringwald / Morgan Brittany / Music Rights for TV Shows / Neilsen Ratings / Norman Lloyd / Not Your Dad's TV / TV Series Reunions / Rich Little / Special Bulletin with George Clooney / Howard Stern VS Jamie Foxx / Top Ten Action Movies / 2013 Emmy Awards / 2010 Celebrity Deaths
A Painting Saved Bill Murray's Life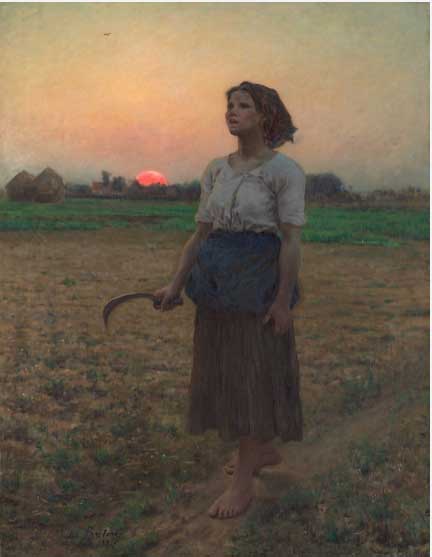 The Song of the Lark - 1884
Artist: Jules Adolphe Breton
French, 1827-1906
According to the Art Institute of Chicago, where the painting is on display, "Jules Breton's "Song of the Lark" was deemed the most popular painting in America in a poll conducted in 1934. In this evocative work, a young peasant woman stands silently in the flat fields of the artist's native Normandy as the sun rises, listening to the song of a distant lark."
The Song of the Lark was also Eleanor Roosevelt's favorite work of art.