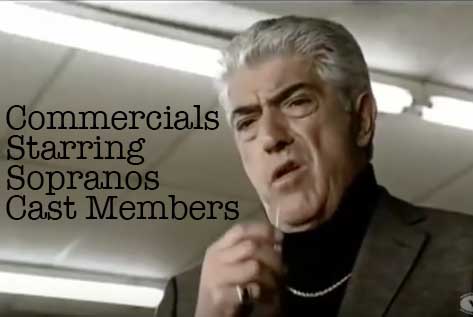 by Billy Ingram
The Sopranos celebrated the 20th anniversary of that mobbed-up drama's first HBO airing in 2019.
Here's a neat collection of Commercials starring Sopranos cast members. Some spots for the HBO series itself and others featuring James Gandolfini (Tony Soprano) for Rutgers Football and American Airlines, Tony Sirico (Paulie Walnuts) for Netflix and Denny's, Frank Vincent (Phil Leotardo) for Miller Light and more.
Note the actors are all either playing the actual characters they each inhabited on The Sopranos or it's alluded to. They're all pretty hilarious commercials, actually.
This Gillette commercial features actual scenes from The Sopranos, although I can't imagine why they thought this would be such a hot idea. Seems forced to me, bizarre really.
It does remind viewers that there were some memorable scenes while some character or another shaving. Not many but here they are…