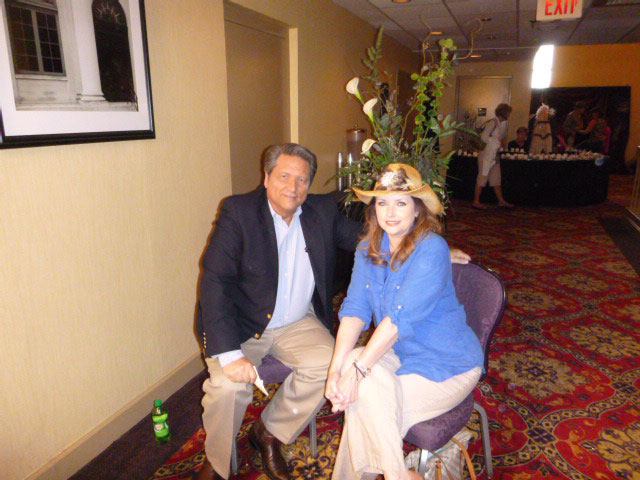 Morgan Brittany Knows "What Women REALLY Want"
by Jim Longworth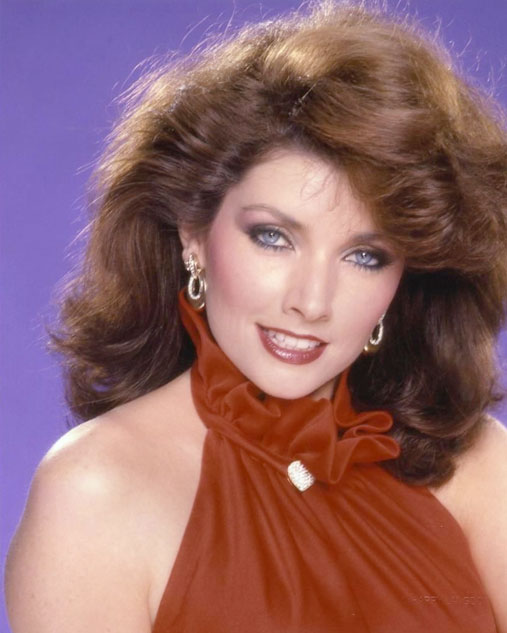 Morgan Brittany has been in the spotlight all her life. She began acting at age five, and within a few years was earning enough money to help support her family. As a teenager, she hurt Opie's feelings on "The Andy Griffith Show", and as a full grown vixen, she sort of murdered Bobby Ewing on "Dallas". She also appeared multiple times as Vivien Leigh and Scarlett O'Hara. And, like Scarlett, Morgan is one tough cookie. So are her BFFs Ann-Marie Murrell and Dr. Gina Loudon. Together the politically active trio launched politichicks.com, a website with an unashamedly conservative viewpoint. The three friends also published a book this year titled, "What Women REALLY Want".

I first met Morgan during her visit to the Western Film Festival two years ago (she's a cowgirl at heart), and last month we spoke at length by phone about her new book.

JL: Is your new book just for women, just for men, or both?

MB: It's actually for both.

JL: So why did you and your fellow Politichicks choose now to publish the book?

MB: We got tired of hearing all about the "War on Women", that's being perpetrated by the Left. It's ridiculous because they're picking issues and talking about things that are not really relevant in the real world. I mean, birth control? Really? It's fifteen dollars, thirty dollars at most...a lot of women told us
that there are bigger things going on in the world. We have ISIS, we have the economy, issues that are important. And women tell us, "We're afraid to speak up because we get shouted down, we get demonized, called names". So we decided we'd write a book and tell people how to counter act that.

JL: Speaking of being shouted down, you wrote of an incident in which an agent once told you not to be open about your religious views if you wanted to work in Hollywood. Has your faith or political views ever cost you a job?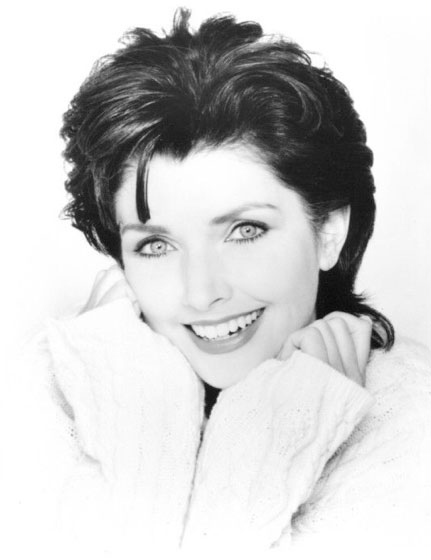 MB: My political views, yeah. My agent said since I'm known as a conservative, when they bring my name up for jobs, the reaction they get is, "Oh no we don't want to deal with that". They'd rather deal with somebody who thinks like they do. The Left grits their teeth and will hire someone like Jon Voight and other A-list Hollywood types, and look the other way when they really need him or her for a particular part. Not so for the majority of us who are not the A-list people. I feel particularly bad for the struggling young actors because they really can't let their point of view show.

JL: You have always been very passionate about a number of legislative issues, so why didn't you ever run for Congress?

MB: Back in the 1990's I was approached by the Republican party to run for Congress. They said, "We really think you can win because you have name recognition, and people who don't even know the issues will vote for you because they recognize your name. But I told them I didn't think the party would stand behind what my platform would be. They asked me why, and I said "Well for one thing, I would shut down the borders while we have this problem with illegal immigration". And they said, "No you can't say that because we're trying to get the Hispanic vote".

JL: And though you're an admitted "Right Wing Chick", you still don't move in lock-step with the Republican party.

MB: I'm not beholden to anybody, so I don't have to worry about what I say because I'm not running for office, and I'm not being paid by anybody, so I can basically say whatever I feel. Today the Republican party is doing basically nothing. They treaded water until the mid term election was over because they didn't want to rock the boat. They didn't want to do anything that might not let them win the Senate. That's not the way leadership is supposed to be. You're not supposed to worry about the next election. Being in Congress has become a matter of fund raising and 'who's going to win the next election'', and not about the American people.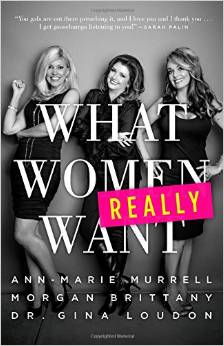 JL: The book is about what women want. So what's something YOU want that you haven't gotten yet?

MB: I feel so shackled by government. I live on a ranch and there are so many restrictions on what I can and can't do. What I have to plant. What I can't cut or take down. I want my freedom back. That's what I want.

JL: Your daughter Katie is 29 years old now. What do you want for her?

MB: That she's not over burdened by debt. That she has the opportunity to pursue what she wants. Right now my daughter is thinking maybe her future won't be as bright as the one her Dad and I had, and that's a sad thing.

JL: Having read your book, and listening to you now, I can't help but hearken back to your performances as Scarlett O'Hara, and wonder if you are actually Scarlett incarnate.

MB: (laughs) Well in some sense, yes. Just put me in the dirt and I'm gonna rise again. They can't beat me down. Yeah, I say, "As God is my witness, I will overcome this".

"What Women REALLY Want" is available in book stores and from Amazon.com.

For more information, visit www.politichicks.com

This article first published in Yes! Weekly
Amazon Prime - unlimited streaming
of your fave TV shows and movies!
Get your FREE 30 Day Trial!
PR4 & PR5 Pages for Advertising