'TVparty is hands down the best site on the Web for classic TV.'
- Discovery Channel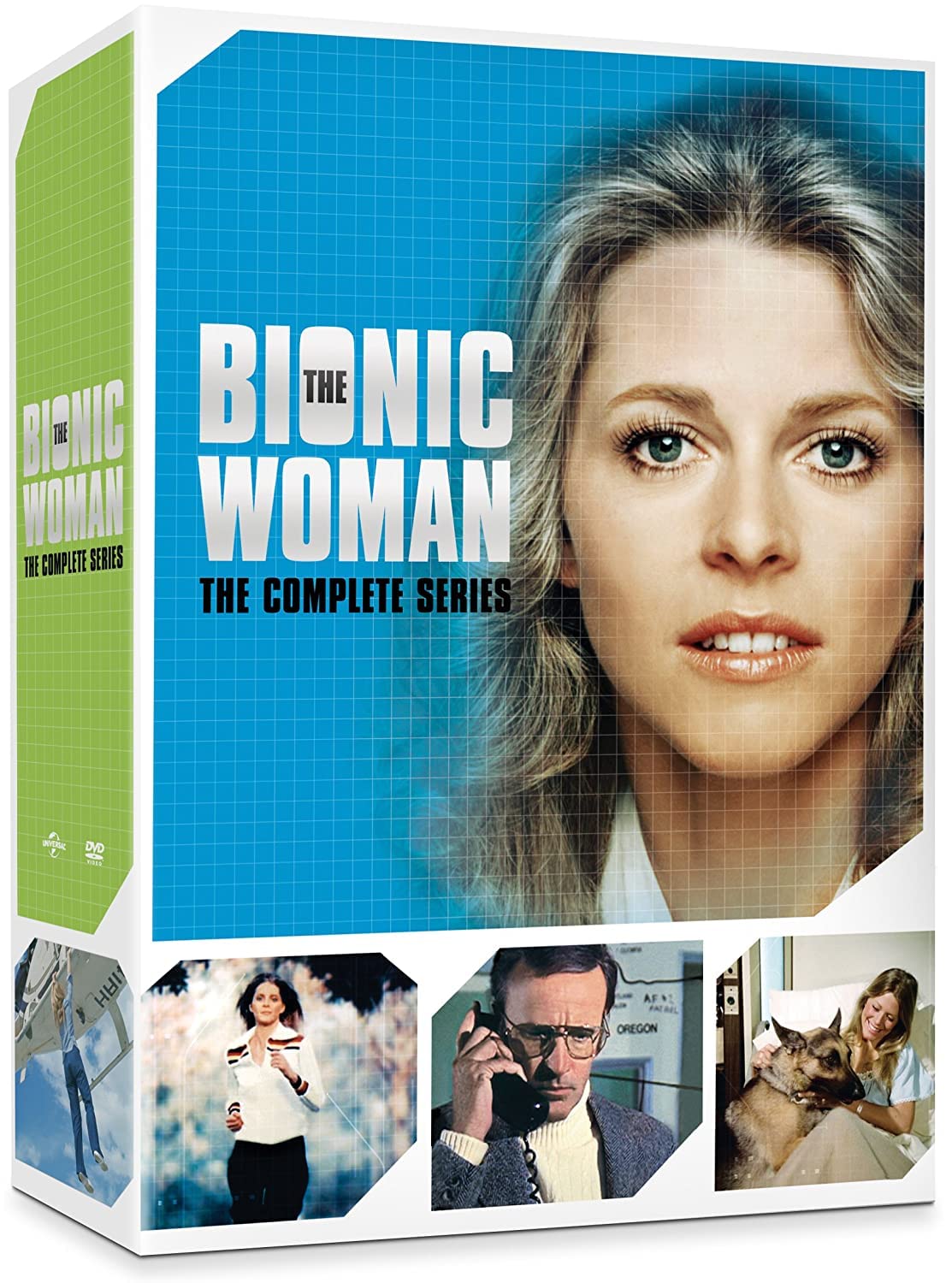 Classic TV
shows on DVD
24X36: A MOVIE ABOUT MOVIE POSTERS
Review by Billy Ingram
Lionsgate treated me to a screening of 24 x 36, A Movie About Movie Posters, an incredible documentary that brought on a flood of memories, back to the time, from 1986 to 1994, when I was a movie poster comp artist at Seiniger Advertising, the industry leader. Tony Seiniger wasn't mentioned, now THERE'S a documentary, but many of his posters were displayed. His earliest indelible imagery imprinted forever onto the American pop culture psyche includes Jaws, Rocky Horror Picture Show, Private Benjamin, Smokey and the Bandit, and Eyes of Laura Mars. On my first day, I watched a couple of artists feverishly working on revisions to the painting for Little Shop of Horrors. (Here's a site I posted first back in the 1990s with stories and unseen movie poster art.)
24 x 36 is terrific at revealing the robust collector's market and a new generation of artists who are passionate about bringing exciting imagery back to the movie poster, where beautifully rendered illustrations once again are taking the lead. The documentary moves at a nice pace and uncovers some genuine characters.
What follows isn't so much a review of the film as an excuse for filling in a gap in the timeline.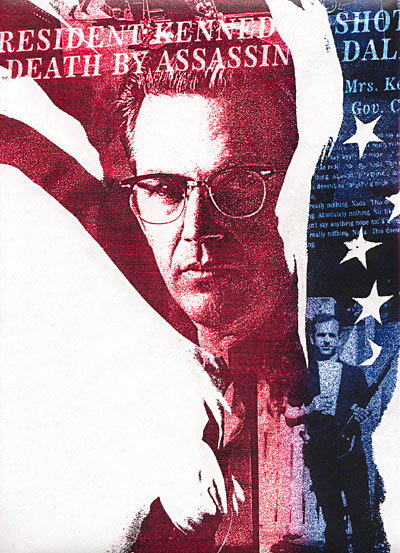 The film laments that point in time when illustrations were pushed aside for photo manipulation beginning in the 1980s. From 1985 to 1994, I was part of the first wave of artists brought in to develop movie poster concepts at Seiniger using photo prints, color xerox, clear overlays, chromatechs, airbrush, whatever, to create composite images. In those pre-computer days, our hands were Photoshop. We had to be aggressively creative, under incredible pressure, able to mimic any style.
I think the best examples, that made it to print, were Kevin Robie's Black Rain and Christian Struzan's JFK. That's the kind of artwork we'd be grinding out all day, every day, into the wee hours of the next morning. And there were also the trailers, cut on the floor below us, that needed graphics.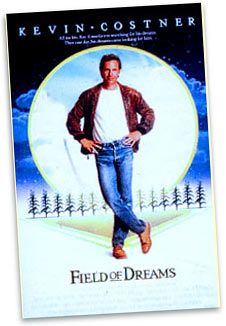 The advertising world dubbed Seiniger's team during this period, 'The New York Yankees of Motion Picture Advertising' we scored so many box office hits: Pretty Woman, Moonstruck, The Firm, Goonies, Bull Durham, Field of Dreams, Ferris Beuller's Day Off, Three Amigos, Die Hard, The Fugitive, Hunt For Red October, along with the Beverly Hills Cop, Indiana Jones, Star Trek, and James Bond franchises. It was all about silhouette value people! Tony felt you should be able to see the poster as you're driving up to the theater and get what's being conveyed. Turns out that's even more important today, when the image representing a movie gets reduced to postage stamp size on your iPhone.
What these filmmakers never got to see, that I was privy to, were the hundreds upon hundreds of illustrations commissioned for dozens of the biggest hit movies from that era. The studios almost always passed on the best work.
One artist interviewed in 24 x 36 is William Stout, who I met at Seiniger. I was a big fan and told him how much I enjoyed his Bill Gaines, EC-like cover for The Comics Journal. He had this to say about poster art in a separate issue of The Comics Journal: "It's all Photoshop now. It's a shame -- now everything looks the same. It's really boring. When I was working in what I consider the heyday of movie posters, that agency, Tony Seiniger and Associates, was one of the most exciting places an artist could visit. You never knew what you were going to see. I'd walk in there and there would be Pete Palombi's poster for Travels With My Aunt done in the style of Toulouse Lautrec. There would be Drew Struzan's Leyendecker-meets-Mucha stuff, really gorgeous work. Barry Jackson did his first poster there for Escape From New York. Dan Goozee did this great wood block-style poster for Streets of Fire that looked like Russian agitprop. It was a total 'Wow!' You never knew what to expect. What am I going to see next? How are we going to promote this film? What kind of visual adventure are we going to have this time? And now it's so dull. It's the same, same, same."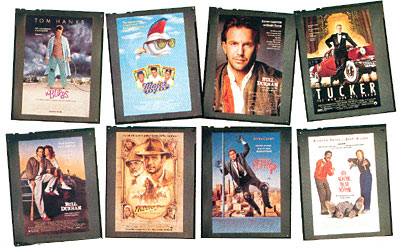 Examples of early-1990s Seiniger posters, without heads in the sky.
Every summer a new wave of young creatives from Pratt, Cal-Arts or some other avant school would arrive and I'd show them the Seiniger way and learn some new tricks from them. I was lucky to be exacto-ing movie star's faces at the desk next to Dave Christensen who illustrated the one-sheets for Driving Miss Daisy, Christmas Vacation, and Major League among others.
In particular, I don't think Dave Christensen has been given his due, he was so damn good at likenesses and photo-realism I wonder how many people think his posters were photographs. What a thrill when Dave, Drew Struzan or Dan Goozee would unveil their latest masterpiece they were up all night finishing. The paint would still be wet! And 99% of what we produced was never seen by more than half a dozen people.
This 2017 documentary expresses a frustration that everything in movie marketing today looks homogenized, mostly heads in the sky with some action down below. Hey, we invented that shit… Seiniger should have trademarked heads in the sky! When one of the art directors wasn't clicking, Tony asked me to help him somehow. I took one of the 11x17, 12-up thumbnail sheets we had and sketched out the dozen approved Seiniger layouts. Half of which were heads in the sky.
24 x 36, A Movie About Movie Posters offers a peek into a world-wide revolution underway, with young artists reimagining the illustrated movie poster and, with proper licensing from the studios, selling their variants for films like Stargate or Night of the Living Dead as limited edition prints. Many of their designs are echoes, or kindred spirits, of some of the wayer-out concepts we prepared for the studios that would be rejected as expected… but hey, it kept artists working.
TVparty!'s Billy Ingram, who had a long career designing movie posters in the '80s & '90s, and Maurice Hicks from 40s N Flicks talk with Kevin Burke, the director of 24 x 36: A Movie About Movie Posters. It's everything you wanted to know about the lost art of movie posters!
Definitely check out 24 x 36, A Movie About Movie Posters. Here's the trailer: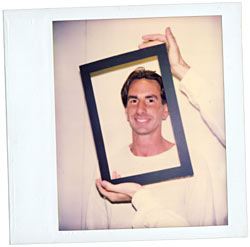 The author in 1992 when he was
designing movie posters.
---
24X36: A MOVIE
ABOUT MOVIE POSTERS
Synopsis:
Explores the birth, death and recent resurrection of illustrated movie poster art. Through interviews with key art personalities from the past four
decades, director Kevin Burke's film aims to answer the question: What happened to the illustrated movie poster, why did it disappear, and what's
brought it back? (Official Selection, Fantastic Fest 2016)
AVAILABLE FOR STREAMING ONLY ON TRIBECA SHORTLIST
Facebook
Twitter: @24x36movie & @TribecaSL
Website
Amazon Prime - unlimited streaming
of your fave TV shows and movies!
Get your FREE 30 Day Trial!
PR4 & PR5 Pages for Advertising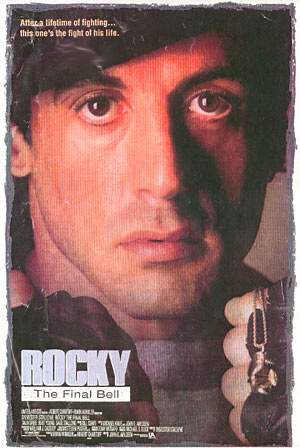 Unused poster design.