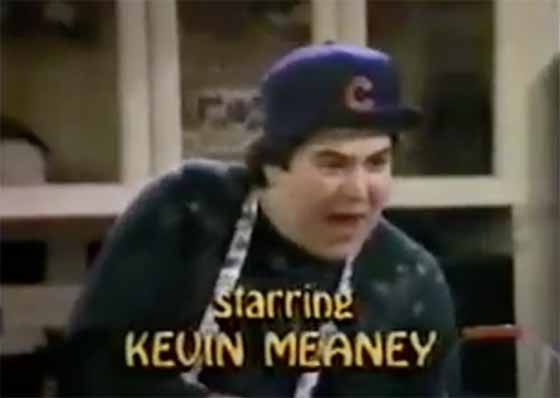 The Very Bad Awful Uncle Buck Sitcom
by Billy Ingram
Uncle Buck - one of the most beloved movies of the 1980s, a truly funny yet touching film by John Hughes, a genius of the medium who died way too soon.
There was a trend in the 1990s to take film comedies and squeeze out a sitcom version. Fast Times at Ridgemont High, Working Girl, Clueless, and Ferris Bueller come to mind.
Uncle Buck starred Kevin Meaney as the title character, the role played so brilliantly by John Candy on the big screen. This was destined to fail, Meany just doesn't have the lovability factor that Candy exuded.
The half-hour version of Uncle Buck last just a few months, airing 16 episodes on CBS from September 10, 1990 to March 9, 1991. Several more filmed episodes went unaired. In this version, Buck is named the guardian of his sexy teenage niece and younger niece and nephew after their parents are killed in a car accident. Comedy gold, right?
Oddly, another adaptation of Uncle Buck in 2016 featuring Mike Epps as Buck, in addition to Nia Long, James Lesure, and Sayeed Shahidi, was also a flop.

In August 1989, Uncle Buck (1989) starred John Candy, Amy Madigan, Jean Louisa Kelly, Macaulay Culkin, and Gaby Hoffmann, earning $79 million at the box office.
Amazon Prime - unlimited streaming
of your fave TV shows and movies!
Get your FREE 30 Day Trial!
PR4 & PR5 Pages for Advertising