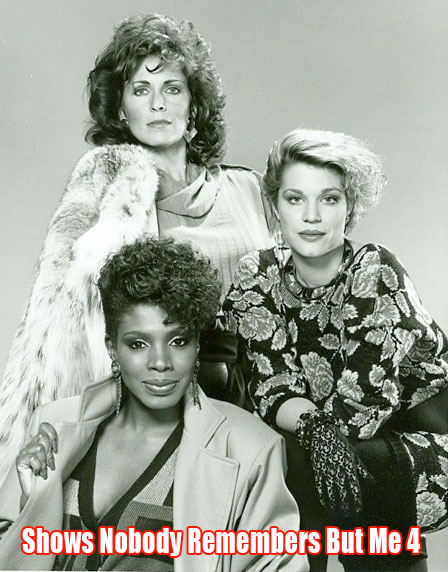 by Cary O'Dell
Oh, they just keep on coming! It's like some sort of repressed memory. Thankfully, "TV Guides" of the era, and now Youtube, can confirm that they were real and not just figments of my imagination…. Does ANYONE remember any of these?
"Dempsey & Makepeace" (1985)
Produced in England but syndicated to US stations in 1986, "Dempsey and Makepeace" was a cops-and-robbers drama with an English twist. Journeyman actor Michael Brandon played the tough guy New York cop, James Dempsey, who has been exiled to London for daring to point out some NYC police corruption. (He had been sent overseas for his own protection.) Blond, bobbed-haired Glynis Barber played Makepeace (actually Lady Harriet Makepeace), a female detective along the lines of "Prime Suspect" who found herself suddenly partnered on the London PD with this uncouth Yank. As can be imagined these two got along like oil and water, or coffee and tea, as the case may be. Still, in that great cop show tradition, when the chips were down (which was often), they were always there for each other. The show, in order to be more appealing to the international market, was heavy on action and left-lane car chases. Still, that didn't prevent devoted fans of the show from speculating (or wishing) that the male-female leads were—or would someday become--more than just police partners. (An interesting footnote to the show is the fact that though the Dempsey and Makepeace characters didn't really like each other, the actors playing the roles, Brandon and Barber, certainly did. They got married in 1989. Acting!)

"Hee Haw Honeys" (1978-1979)
This one has gotten some traction over the years for being one of the first programs to—for better or worse—make Kathie Lee Gifford (then Kathie Lee Johnson) more famous. As can be surmised from the title, "Honeys" was a spin-off of the long-running country comedy show "Hee Haw." "Honeys," though, was a more straight-forward sitcom. Set in a road-side diner, the series starred, besides Kathie Lee, "Hee Haw" vets Kenny Price, Lulu Roman, Misty Rowe and Gailard Sartain. Along with a weekly comedy plot, the show (a.k.a. the diner) also played home to a weekly country star who would perform at least one number per program. Those who appeared during the "Honeys's" two-year run included Larry Gatlin, Loretta Lynn, Barbara Mandrell and Ronnie Milsap.

Code Name: Foxfire (1985)
Whether on the big screen ("Blade Runner") or the small one ("240-Robert," "Buffalo Bill"), Joanna Cassidy has always been a commanding presence. "Foxfire" was an attempt to finally give her the showcase she deserved. Unfortunately, this action/adventure series, a sort of "Charlie's Angels" meets "The A-Team," was sadly short-lived. In the series, Cassidy played former government agent Liz Towne who, after first getting sent to jail for something she didn't do, got sprung and recruited by the government to take on top secret assignments. To assist her, Towne recruited two other highly-skilled women. Sheryl Lee Ralph (later the mom of "Moesha") co-starred with Cassidy as Maggie Bryan, a formerly infamous cat burglar who was now using her talents for good. Also featured was rough-voiced Robin Johnson who played Danny O'Toole, a former New York taxi drive with killer driving skills. Each week, the government sent this trio of ladies underground, undercover or into outlaw overseas zones. Six episodes of the series were produced; it was preceded by an entertaining two-hour made-for-TV movie/pilot.

Project UFO (1978-1979)
This show is still somewhat well remembered thanks to the long memories of many sci-fi fans. It told the story of two Air Force investigators who, each week, went out to investigate and, more often than not, debunk, stories of UFO sightings. The series was, perhaps surprisingly, produced by Jack Webb, he of "Dragnet" and "Adam-12" fame. (Webb also acted as the show's announcer.) Like those earlier Webb series, "Project" was, supposedly, based upon real-life cases, sightings and investigations. These only recently declassified government reports were part of a government investigation called Project Blue Book. William Jordan and Caskey Swaim were the leads during the show's first season. Edward Winter replaced Jordan for season two. Twenty-six episodes were produced.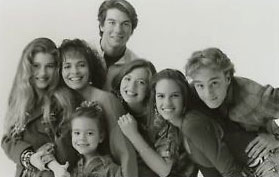 Camp Wilder (1992-1993)
Any show that featured Jerry O'Connell, Jay Mohr and a future two-time Oscar winner can't be forgotten, can it? Well, it can if it was "Camp Wilder." "Wilder" was one of ABC's seemingly endless supply of Friday night/TGIF sitcoms that never gained the momentum of a "Step by Step" or a "Family Matters." Mary Page Keller played the "mom" of the Wilder clan. In the series, she took on the task of raising her two younger siblings after her parents's death. Keller's brother was played by O'Connell; her sister was played by Meghan Halderman. Keller's character, Ricky Wilder, a nurse, also had a young daughter, played by Tina Marjorino. Always over at her house were the friends of her siblings. These included characters played by the aforementioned Mohr and future Oscar winner Hilary Swank. (A young Jared Leto also appeared in one episode.) This frequent drop-in crowd and resulting loud decibels caused the home to frequently take on a summer camp-like feel, hence the show's title. But, despite what might appear to be stock situations and characters, "Camp Wilder" was actually a surprisingly funny and thoughtful comedy. It's a shame it didn't get to stick around a while longer.
Madigan Men (2000)
Irishman Gabriel Bryne is justly recognized as a superb dramatic actor in film or on TV (for example, the cable series "In Treatment"), he is not, however, generally recognized for his comedy chops. The actor tried to change that with this 2000 sitcom, which was, again, another Friday night ABC offering. (I really got to start getting out of the house on Fridays.) The crux of the series had the recently divorced Bryne character, Ben Madigan, attempting to ease back into the single life. The other "Men" of the title were his old-fashioned father, Seamus, played by Roy Dotrice, and Ben's teenage son, Luke, played by John Hensley. Ben's nebbish friend was played by former "Murphy Brown" co-star Grant Shaud. Despite his best efforts, "Madigan Men" didn't really reinvent Bryne as a comedy leading man though it certainly did nothing to derail his dramatic career. Hensley, meanwhile, would score his breakout role a few years later on FX's "Nip/Tuck."
Shows Nobody Remembers but Me
Read Part One Here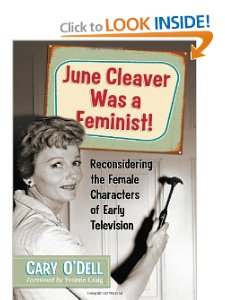 Buy this fantastic book!
Amazon Prime - unlimited streaming
of your fave TV shows and movies!
Get your FREE 30 Day Trial!
PR4 & PR5 Pages for Advertising