by Cary O'Dell
It's the kind of publicity no one really wants. It seems that for many, many years now, the slate of new fall TV shows always brings with it at least one title that critics and TV pundits alike seem to collectively agree to be the absolute nadir of the group. It's that one show that manages to rise to the top by dropping to the bottom, and thereby representing the very worst not only that that season has to offer but also the very worst that TV has to offer in general.
Usually, these shows don't last long; blink and you miss 'em. And whether their short lives are the result of their poor publicity, their poor quality or just a bad timeslot, they nevertheless served their purpose-being the sacrificial lamb, the canary in the mine shaft, that perhaps allowed some other TV to flourish.
Here I remember some of them.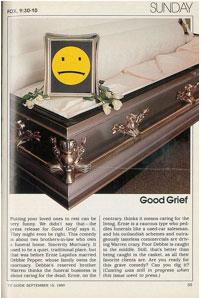 1990-1991: 'Good Grief'
Something has to be really bad to stick out as 'most hated' in a season that also included the debut of the notorious 'Cop Rock,' but 'Good Greif,' seemed to do it. This FOX (where else?) sitcom starred Howie Mandel (after 'St. Elsewhere' but before 'Deal or No Deal') and took place in a funeral parlor where Howie's antics didn't jibe with the solemn occasions at hand.
This show was considered so bad 'TV Guide' couldn't even get a cast photo for its special fall issue! Now, believe it or not, the subject of death can often produce great laughs: consider 'Mary Tyler Moore's' classic 'Chuckles Bites the Dust' episode or 'The Golden Girls' episode 'In a Bed of Roses,' but this show, week in and week out, proved too dark and too broad for critics and audiences alike. 'Good Grief' lasted only 13 episodes.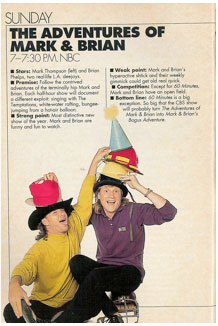 1991-1992: 'The Adventures of Mark and Brian'
In retrospect, NBC's 'The Adventures of Mark and Brian' seemed to have been an early attempt at what we now call 'reality TV.' Mark and Brian were a team LA radio 'shock jocks,' who, in this program were sent out on weekly adventures with cameras following them. One week they went flying with jet pilots, the next, they assisted a pregnant woman, whose military husband was serving overseas, as she delivered her baby. Much of the show's appeal rested on the chemistry between Mark and Brian and how much the viewers could warm to them. The critics certainly didn't warm to them; note 'TV Guide's' assessment above. 'Mark and Brian' debuted in September of 1991 and was cancelled in November of 1991. After continuing to work together on radio for many years, the team went their separate ways in 2015.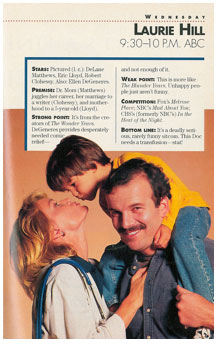 1992-1993: 'Laurie Hill'
Perhaps it is time to retire both the word and the genre known as the 'dramedy.' For every 'Molly Dodd' who sort of pulls it off, there's a lot of 'Hoopermans' who don't. Coming in at the end of the early '90s's attempt to build the genre, 'Laurie Hill,' the serio-comic adventures of a woman doctor (and mom), did little to establish the format. Not strong enough in its dramatic moments and not nearly funny enough in its comedic ones, critics quickly pronounced this series DOAÉ.and it was, lasting only nine episodes. Today, 'Laurie Hill' is only remembered (slightly) for being the first episodic TV appearances of Ellen DeGeneres.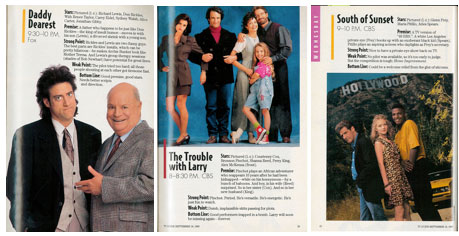 1993-1994: 'Daddy Dearest'
'Trouble With Larry'
'South of Sunset'
Well, 1993 was a very bad year. Three shows that year seemed to share the wrath of critics (and audiences alike). FOX (again) brought us 'Daddy Dearest' with Richard Lewis and Don Rickles but Rickles's trademark insult humor didn't play well in the 'PC' '90s and jokes about Arab-American 'parking their camels' drew ire.
'The Trouble with Larry,' with Bronson Pinchot as a husband who returned one day long after his wife had had him declared legally dead, is probably the show Courtney Cox would most like to erase from her resume.
And 'South of Sunset,' a cop drama, starred the late Glenn Frey and has the distinction of being one of those shows that was cancelled after airing only one episode.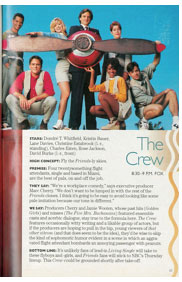 1995-1996: 'The Crew'
In retrospect, 'The Crew' didn't stand a chance. FOX programmed this new show, focusing on the young flight crew of a small, Florida-based airline, up against NBC's then killer Thursday-night line-up. And certainly the show didn't have the critical support that it needed to withstand such a match-up. And the show crashed at take-off; it lasted only 21 episodes. While no classic, whether 'The Crew' was really that bad or just an easy target is open to debate. Of the cast, most have gone on to many other shows and guest spots with Charles 'Chip' Esten now being the best known thanks to his role on ABC's 'Nashville.'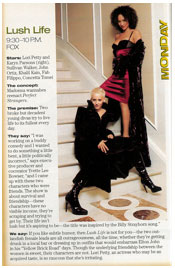 1996-1997: 'Lush Life'
Critics really didn't like this sitcom-another FOX title. It starred Lori Petty (in her TV series debut after her big screen appearances in 'A League of Their Own' and 'Tank Girl'). Petty played George (yes, George), a free-spirited and sardonic painter. Karyn Parsons played Margot, a would-be businesswoman. Together they lived a poor but bohemian lifestyle (not unlike today's '2 Broke Girls'). Brash and a little too hip, 'Lush Life' got savaged by critics and lost its life after just three episodes. Episodes on Youtube today evidence a series that isn't nearly as cool or as outrageous as it would like to have been.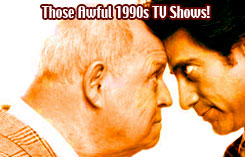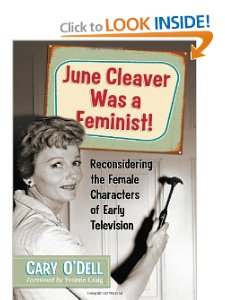 Buy this fantastic book!
Amazon Prime - unlimited streaming
of your fave TV shows and movies!
Get your FREE 30 Day Trial!
PR4 & PR5 Pages for Advertising