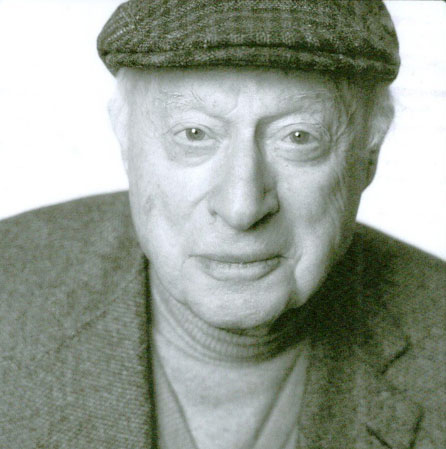 Happy 100th to Norman Lloyd: The Ultimate Pro
by Jim Longworth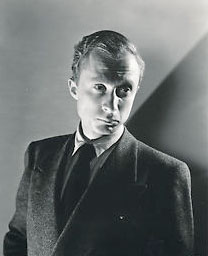 In the 2007 documentary "Who is Norman Lloyd?", the late Karl Malden replied to the query as follows: "If you don't know Norman Lloyd, you SHOULD know Norman Lloyd, because Norman Lloyd is the history of our industry". Indeed.

Norman Lloyd was directed on stage by Orson Welles ("the greatest theatre director we ever had", says Lloyd), and in film by Charlie Chaplin ("an absolute genius"), Alfred Hitchcock ("an extraordinary gift of storytelling"), Jean Renoir (he had great humanity"), and Martin Scorsese. He appeared in the first ever TV movie in 1939, and directed the first ever broadcast of OMNIBUS with a 5 part series on Lincoln. In his 70's, Norman acted alongside Denzel Washington, Robin Williams, Daniel Day Lewis and Michelle Pfeiffer. In his 80's he co-starred with George Clooney, and in his 90's with Cameron Diaz. And this Saturday, after playing a set of tennis, Norman Lloyd will celebrate his 100th birthday.

Norman Lloyd was born in Jersey City on November 8, 1914, but the family soon moved to Brooklyn. By the time he was eight years old, Norman was entertaining ladies club meetings where his mother encouraged him to sing such rowdy tunes as "Father get the hammer, there's a fly on baby's head". Norman caught the acting bug after his mother "took me to damn near every show on Broadway".

But when he started going on auditions his Brooklyn accent proved to be an impediment. Enter theatre producer Eva Le Gallienne, who made Norman go to a dialect coach, and the result was one of the most mellifluous voices in the history of Hollywood. Speaking of Hollywood, he was coaxed there by Hitchcock in 1942 to star in the title role of "Saboteur", and while Norman continued to act on stage, his career would forever after be linked more closely to film and television.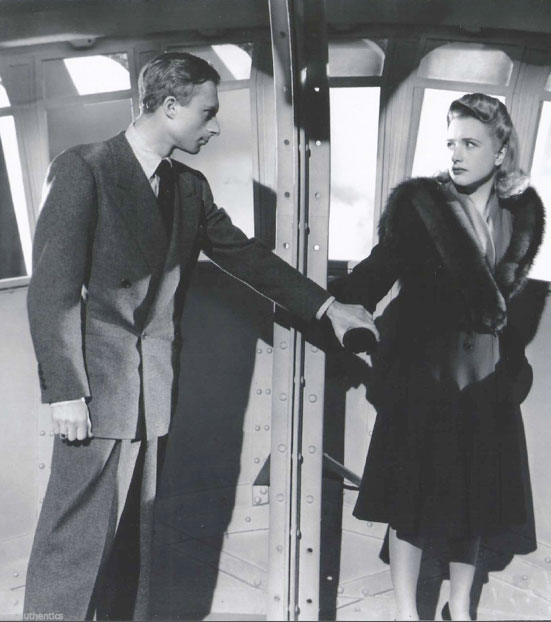 I first got to know Norman and his wife Peggy almost twenty years ago when I was doing research for a series of articles on the groundbreaking medical drama "St. Elsewhere" (Peggy passed away in 2011). I had been in broadcasting for some time by then, but was just beginning to test my writing wings. Norman opened doors for me, which eventually led to my new mid life career as an author and columnist. I dare say Norman opened a lot of doors for a lot of people, mainly because he's a nice guy, but probably because he believes in paying it forward. In the early 1950's Norman refused to name names for the House Un-American Activities Committee, so they blacklisted him. With no work coming in, and a family to feed, Norman feared he would never work again. He was also angered by the cowardice of studio heads and networks who were frightened by Joe McCarthy's witch hunt. But his exile was short lived when he was rescued by his friend Alfred Hitchcock, who wouldn't be bullied or intimidated by HUAC. Hitch needed a producer for his weekly television series, and Norman was his guy. Norman never forgot Hitch's courage and loyalty, so it's no surprise that he helped a lot of actors and directors by hiring them to work on "Alfred Hitchcock Presents". One of those actors was James Best, who later gained fame as Sheriff Rosco Coltrane in "The Dukes of Hazard".

Best: "I had the honor to have been directed by Norman in a Hitchcock episode called 'The Jar'. Having worked with hundreds of directors in my career, I found very few that had Norman's qualities. He was most kind, gracious, and patient with his actors. He is in all respects a complete gentleman in his personal life and I found it a genuine pleasure just to be in the presence of such a talented man. I am also doubly honored to consider him my friend. We are so blessed to have such a man among us for so long".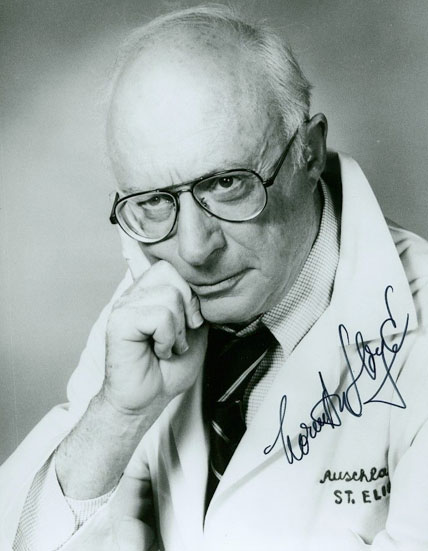 After the Hitchcock series ended, Norman's considerable producing and directing skills were in high demand. So were his talents as an actor which landed him numerous guest roles on television. Then came a six year run on the groundbreaking medical drama "St. Elsewhere", in which Norman portrayed Dr. Daniel Auschlander, a role he called more like himself than any other. But the role wasn't originally slated to be permanent. Norman had come to the attention of producer Bruce Paltrow (Gwyneth's dad) after he appeared with Bruce's wife Blythe Danner in a play. Bruce, (who passed away in 2002) once told me he wanted Norman to play a liver specialist who is dying of liver cancer and would only appear in four episodes. But Blythe wanted Norman to stay on the show. Said Lloyd, "If Bruce decides to write me out, Blythe is going to divorce him" (laughs).


Ed Begley Jr., Howie Mandel, and Stephen Furst also portrayed doctors on the show, and all of them had the utmost respect for Norman.

Furst: "I always looked forward to coming to work because between set ups Norman would talk to us about film and television history - it was like going to film school. I was mesmerized by him and I didn't even want to get up and go do my next scene".

Mandel: "I love Norman Lloyd. He is a legend. I have spent hours like a little kid while he regaled us with stories of Hitchcock. He teaches, he entertains. He is a legend".

Begley: "I worked with Norman Lloyd the actor and Norman Lloyd the director, and no one informed me better on the art of storytelling than that talented man. He is a constant inspiration, and my eternal friend".

Furst: "I never felt an age difference between Norman and me. He was a friend, a peer. I never felt I was talking to an older person".

For Norman there was no slowing down after "St. Elsewhere". Film and TV roles flooded in, including that of a stern schoolmaster opposite Robin Williams in "Dead Poets Society". Other notable work included "The Age of Innocence" and "Seven Days", a sci fi series on UPN. In 2000, Norman appeared in a live TV adaptation of "Fail Safe", produced by and starring George Clooney. George took a break from honeymooning to email me his thoughts on the 100 year young man.

Clooney: "Norman is not just the consummate professional, he's also the consummate gentleman. In a town of two dimensional sets designed to look like the real thing, Norman IS the real thing. Congratulations Norman on reaching mid-life!"

From 1997 to 2003, Norman made occasional guest appearances on "The Practice", which starred Michael Badalucco. Michael became a big fan of Lloyd's and would later produce "Who is Norman Lloyd?"

Badalucco: "Norman Lloyd's life is a treasure chest of show business experiences. The long lasting friendships he has shared are legendary. He is a centenarian to be cherished".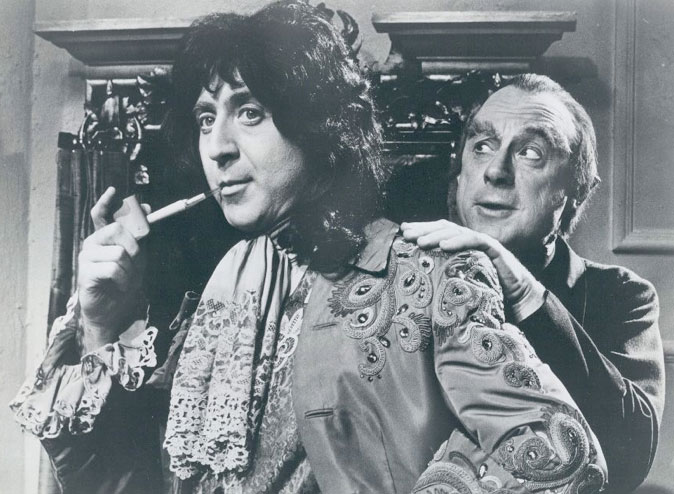 Norman continued to act in the new millennium including with Cameron Diaz in "In Her Shoes", and on "Modern Family" alongside his real life next door neighbor, Ed O'Neill. To paraphrase production designer Roy Christopher, Norman's creative motor is always running.

JL: How often do you play tennis these days?

Lloyd: I still play twice a week on Wednesday and Saturday.

JL: Do you always play fair, or do you cheat?

Lloyd: That's an unfair question (laughs).

Norman watches very little TV, except for sports, and never those trashy reality shows.

JL: Speaking of trashy things, has anyone ever offered you a part in a film in which you would have to appear nude?

Lloyd: No, I've never been that fortunate (laughs). If I had, my career would have ascended. It would have been enormous. I would of course have had a great fan club of the female persuasion.

JL: So what's the secret to your longevity?

Lloyd: I eat reasonably and play tennis, and I believe having a positive attitude is very important. I will make a confession. I do take a shot of bourbon before dinner.

JL Is that to get your confidence up in case a nude role does come along?

Lloyd: I don't need that. I can go do it without the booze (laughs).

It's a rare thing for someone to be so accomplished in so many fields for so long, yet Norman has done just that, having excelled as an actor, director, writer, and producer. But ask him which he prefers, and the answer comes quickly.

Lloyd: "When you start as an actor as I did, no matter what else you do, you're always an actor".

The late Hume Cronyn once described his friend Norman as "The Ultimate Pro", to which the kid from Jersey City told me "sounded like a fitting epitaph someday".

We all hope that day is a long way off. Happy birthday Norman!

NORMAN LLOYD
Interviewed
This article first published in Yes! Weekly