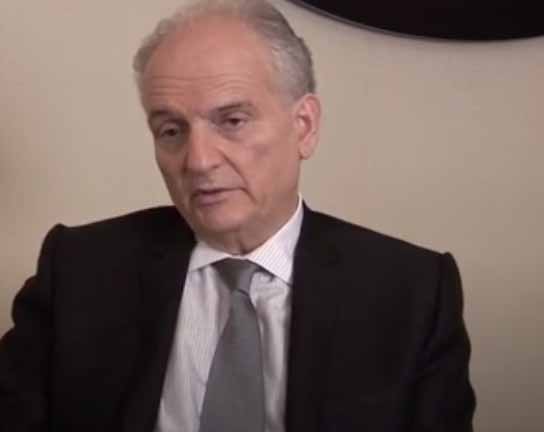 Sopranos Creator David Chase Had to Fight to Make Tony Soprano the Mobster that He Was
In an interview with the Archive of American Television, Sopranos creator David Chase was asked what major differences he and HBO had about the production: We had two. One was about the name of the show, and then one was about whether Tony should kill the guy in the fifth episode, the first season, the rat named Rodriguez.
[HBO head] Chris Albrecht said, "You have four episodes there, you've created one of the most compelling protagonists in American television, and you're forcing him to kill that guy," because it had never been done, and it was very brutal. You saw the film, it was like a bear fight. I said, "Well did you read the script?" He said, "It didn't seem like that in the script." I said, "Well, it said exactly what was going to happen."

"You can't have him kill that guy." I said, "Well, look, why don't we just skip the episode? We don't have to put it on the air. It doesn't have to do with the one before, or the one after." He flipped out, "What are you, a wise guy?" I just said don't show it. Then a little bit of massaging. We put in a scene, which made it okay for him that the guy was selling drugs. It didn't matter to me whether the guy was selling drugs or not. I couldn't believe he was selling drugs. I could believe he wasn't selling drugs, but if you need to see him selling drugs fine. That made it okay to kill him, but the fact that he had betrayed everyone that he loved that was not enough.
Look, this was uncharted territory. I don't mean to make light of this. I mean, if you're a guy running their operation and you're spending all this money on this show, and all of a sudden ... Television had been this very much, sort of like all these phony TV morals and lack of reality, and all of a sudden the guy that your entire network is riding on it is going to strangle somebody to death with a piece of piano wire. That had never been done, are you crazy? You can't do that. That's the end. That's what he thought. Even if that's not what he thought, that's what he was worried would happen. Maybe he got it. Maybe he understood it, but he was afraid of it.
I said to him in that conversation, I said, "Chris, let me tell you something," and the show was all shot. We had. It was all there. The whole story was there, about the guy who ratted some people in Jersey and Tony saw him and Tony felt it was his duty to die ... This guy ratted out people Tony knew. It was Tony job as a soldier to take him out. I said, "You're completely wrong about this." I said, "This guy is a mob boss in New Jersey. If he doesn't kill this guy, he's worthless. He's worthless as a mob boss. He's worthless as a TV gangster. He's worthless as a movie gangster. I've lost interest in it." I knew I was right about that.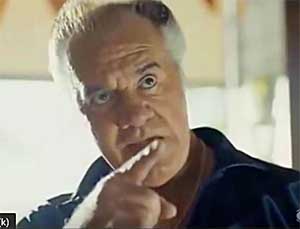 Commercials starring
Sopranos cast members