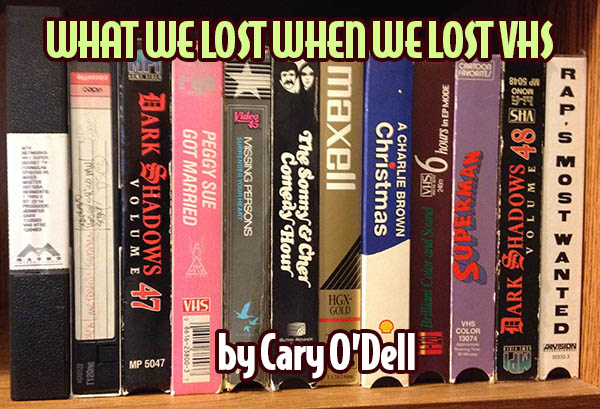 Now that VHS tapes of once-popular movies are regularly seen being sold at Goodwill stores for 50 cents each or, simply being thrown away, it's fascinating to remember just how very expensive these tapes were when they first hit the marketplace. When pre-recorded VHS tapes originally appeared in stores, it would often cost as much as $70 or $80 a pop to own your very own copy of your favorite film.
No wonder, then, that rental outlets boomed for a time. But even in the rental sphere, the apparent spun-gold value of the VHS copy was never forgotten. I remember, in my home town, sometime in the 1980s, a local music store tried to get into the video rental market but required every costumer to leave a $40 deposit for every movie they took out of the store. The hassle (and, perhaps, the implied mistrust) of the deposit seemed to dissuade many customers from renting at all and, after just a few months, the store went back to just selling music and the occasional movie.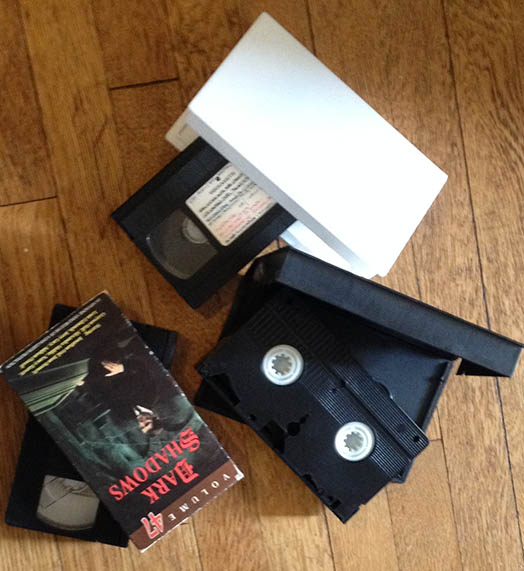 Eventually, as pre-recorded VHS tapes came down in price, they also decreased in size. Remember? Originally, VHS tapes came packaged in oversized cardboard containers, about the size of a hardback book. Inside, the tape sat cozy in its own inner, molded plastic protector. Eventually, these boxes gave way to the plastic "clam shells." Finally, we got down to the form-fitting, pull-from-the-bottom cardboard sleeve—the better to fit on store shelves, one assumes.
Recently I, in a short-lived binge of house cleaning, came across, in a box under a bed, a small, and rather motley pile of old, pre-recorded VHS tapes. Movies, concerts, TV episodes. While I would like to say that I was saving them for a time capsule someday, the truth is I had kept them because, when I buried them there, they were the only copies for home viewing that I had that was then on the market. If I got rid of them, I might never see them again.
Now, some years later, DVD is giving way to Blu-Ray and both are giving away to the internet. I wondered, were any of these titles available now on something that was actually, you know, playable and viewable?
Turning to Amazon, I was thrilled to discover the odd little thriller "The Kirlian Witness" from the late 1970s had made it to DVD. I was happy as well to see that a couple of other far-from-famous titles had also made it to the "new" disc format. Others, thankfully, have migrated to Youtube or other online platforms. But, others, it seems, have all but vanished. Among the titles I lament the absence of are the fascinating 1985 TV movie "Of Pure Blood" and a 1990 concert film by Rosanne Cash titled "Interiors."
And apparently I'm not the only one missing some titles.
Via Facebook, I decided to conduct an informal poll on this topic and it quickly resulted in a variety of beloved and surprisingly not-so-obscure titles that, while once available on VHS, have never made it to DVD or gone to Youtube, etc. Among those missing-in-action: 1987's "Siesta" (which featured Jodie Foster); 1970's "Entertaining Mr. Sloane"; and 1969's excellent "Last Summer." (Some posters also noted that while a particular film might be available on DVD, it only exists in a PAL version, an overseas playback format unreadable by the US machines.)
Meanwhile, a quick Google search will turn up variety of sites with a variety of lists with a plethora of titles that never made the journey from VHS to DVD. These titles include 1983's horror cult fave "The Keep"; late '80s TV series "Freddy's Nightmares" and 1991's "Naked Tango." A film's stalling at the VHS stage is usually related to the bankruptcy of the original supplier or issues with music rights, or, as in the case of Disney's 1946 "Song of the South," they have since fallen out of some sort of PC favor.
Recently, Loveantiques.com commissioned a list of the most rare and valuable VHS tapes ever produced. If you have any of them, hang onto them. Most are horror films eventually pulled from circulation due to their graphic nature and resulting consumer complaints.
Now, a little history lesson….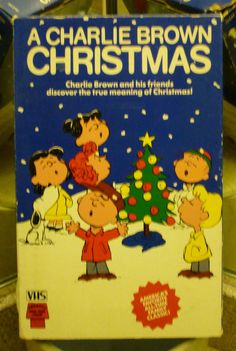 The first title to be released in the US on the VHS format was an obscure Korean film titled "The Young Teacher." That was in 1976. It was soon followed by a trio of far better known—and, hence, more profitable--titles: "MASH," "The Sound of Music" and "Patton."
The acclaimed crime drama "A History of Violence" was the last major studio film ever released on the VHS format before everything switched to DVD; that was in 2005.
So, that means that the VHS era lasted just short of 30 years. That is almost three decades worth of product.
The emergence of DVD's to replace VHS tapes is, obviously, quite similar to the changeover from vinyl discs to CD's which occurred in the 1980s. Though a huge number of "catalog" titles were remastered onto CD and sold, a huge chunk of our audio history was not.
Combining the 78 and vinyl eras, the pre-CD era was, approximately, 1898 to 1982. That's 84 years! In a study commissioned by the Library of Congress, it was determined that:
Only an estimated 14 percent of pre-1965 commercially released recordings are currently available from rights-holders. Of music released in the United States in the 1930s, only about 10 percent of it can now be readily accessed by the public.
While the numerical difference between VHS titles being replicated on DVD might not be as gaping (simply because the time frame is much short), there is, without question, many titles that have no doubt gotten lost in the shuffle.
Considering the titles I quickly found—in my own collection, among friends and via a quick computer search—one has to wonder just how much else of our entertainment (nee, cultural) legacy is being lost as we continue to shift newer technologies.
And this issue just doesn't pertain to B-movies. In fact, it doesn't just pertain to just movies at all. During the 29 years of VHS manufacture, a wide assortment of titles, covering a wide assortment of genres, were sold--children's programming, instructional videos, documentaries, and TV. (Additionally, the high turnover and rapid production of "adult" films has meant that many of its titles have, in the progression from VHS to DVD, been, er, stiffed.)
It also doesn't just apply to VHS either. Before VHS came to dominate the market, two other formats were available to consumers—Laserdisc and Beta-Max. The heyday of the Laserdisc (those big, flat plastic squares about the size of an old vinyl record album) was from 1978 to, roughly, 2000; that is 22 years. The first title released on Laser was "Jaws"; the last was Scorsese's "Bringing Out the Dead." The era of Betamax, as a home-viewing option, was, approximately, 1975 to, again approximately, 2000; that is 25 years.
Though I don't have any hard facts or titles, it stands to reason that there were, as with VHS to DVD, there are some titles that came out on Beta or Laser and never saw the light of day on VHS, little lone DVD!
It is not just music rights or the like that is keeping many titles out of accessible but, one assumes, the belief that a profit cannot be turned on releasing these titles on DVD. And, granted, there might be precedent for this. After all, if a title flopped on VHS, why risk repeating it on DVD?
But, the advent of the internet and "the cloud" has made availability and accessibility much easier and cost efficient. "Physical" copies no longer have to be mass manufactured and sent out to every store in the nation to reach the public. But, that doesn't mean that companies that own titles are going to, necessarily, upload their properties if they aren't given encouragement to do so.
A case in point: once available on VHS but now seeming vacant from any platform gone is any episode of the mid 1950s daytime series "Stand Up and Be Counted." A talk show of sorts, "Stand Up" brought on real-life people who presented a personal problem and invited that day's studio audience to give them advice. For me, watching "Stand Up" was a bit of a revelation. It was not that the problems discussed were so scandalous or titillating. No, it was that the audience was so bossy, opinionated and, frankly, rude. Though no chairs or fists were thrown and no sort of "Jerry Springer"-like name calling was not in evidence, the decorum (or lack thereof) of this audience, in the supposedly more civil 1950s, showed that, perhaps, when it comes to TV, we have not de-evolved as much as we thought.
Now, the revelations of "Stand Up and Be Counted" may not be of earth-shaking importance. But it does make one wonder what all and what else gets left behind as technology continuously leap frogs ahead and the world happily moves on in what we like to call "progress."
WHAT WE LOST
WHEN WE LOST VHS
It's amazing what isn't on DVD!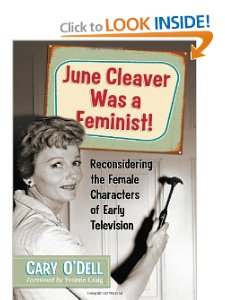 Buy this book!
Amazon Prime - unlimited streaming
of your fave TV shows and movies!
Get your FREE 30 Day Trial!
PR4 & PR5 Pages for Advertising