Still More...



PART TWO / / / by Cary O'Dell
Oh, those old "TV Guides" of mine! They just keep on giving. Perusing a few more I came across examples of other stars and superstars who first had to pay their dues on some often very short-lived TV series. See if you remember any of these and recognize any of the now familiar faces….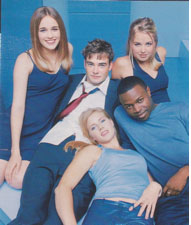 MANCHESTER PREP
Intended as a small-screen prequel to the movie "Cruel Intentions," TV's "Manchester Prep," from 1999, never really got off the ground. After viewing early episodes, FOX executives became alarmed at the program's graphic content and sexuality. (And it's gotta be pretty bad if it's too much for FOX!) So, rather than show any of the episodes, the network killed the program before it ever made it to air. The show starred a pre-"Enchanted" Amy Adams (pictured lower center). Later, episodes of the series were cut down and cut together into a straight-to-video offering called "Cruel Intentions 2." It hit the shelves in 2000.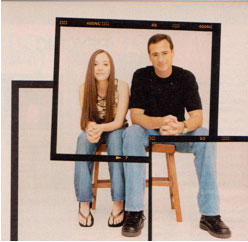 RAISING DAD
This photo might be the most interesting thing about the 2001 Bob Saget-starring sitcom "Raising Dad." The half-hour generational comedy aired on the WB and starred a pre-"2 Broke Girls" Kat Dennings (pictured above). The show lasted 22 episodes.


HOT PROPERTIES
Before finding fame on "Modern Family," Sofia Vergara paid her dues on the ABC sitcom "Hot Properties," a show about a group of women selling real estate in New York. Nicole Sullivan (formerly of "Mad TV") co-starred along with Gail O'Grady. "TV Guide's" original prediction for the show proved prophetic, the program debuted in October of 2005 and aired its last episode in December of '05.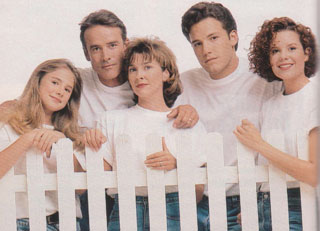 AGAINST THE GRAIN
Before the Oscars for "Argo" and his other hit films as both actor and director, a young Ben Affleck was on "Against the Grain." The 1993 NBC series aired eight episodes. It followed a family that had moved to Texas so dad could coach high school football. The series was based on the book "Friday Night Lights," which, of course, later proved to be the basis for a much more successful NBC program, beginning in 2006.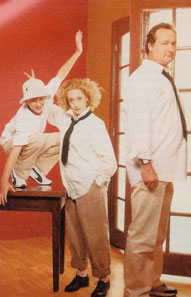 THE GRUBBS
Believe it or not, another series along the lines of "Manchester Prep." "The Grubbs," starring Carol Kane, Randy Quaid and a very young Michael Cera (pictured above), was slated for FOX's Fall 2002 primetime schedule and even earned this picture and a short write-up in "TV Guide." But it never aired. After preview screenings with critics and feedback that included responses like "the worst sitcom ever produced," FOX killed the show before even one episode aired. Thankfully, Cera would have better luck with later roles, including his star-making turns on "Arrested Development" and in "Juno." "The Grubbs" was based on the successful British sitcom "The Grimleys."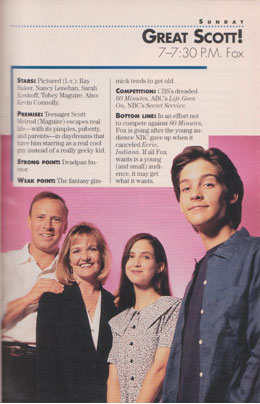 GREAT SCOTT!
Before he was "Spider-Man," Tobey McGuire was the son on FOX's "Great Scott!" sitcom. He played a boy with a vivid imagination. Cast and crew made 13 episodes; only seven actually ever aired. The program began and ended in 1992.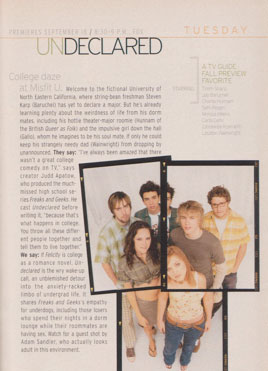 UNDECLARED
While many remember Seth Rogan on "Freaks and Geeks," he also did some TV time on this 2001 follow-up also created by Judd Apatow. Instead of being set in high school, the misfits of "Undeclared" were all in college. "Undeclared" lasted 17 episodes. Jay Baruchel was also in the cast.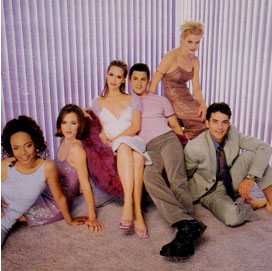 TIME OF YOUR LIFE
A spin-off of "Party of Five," "Time of Your Life" starred Jennifer Love Hewitt and debuted in 1999. Also in the cast, future film star and Mrs. Ben Affleck Jennifer Garner, she's second from the left. The series also featured Jonathan Schaech, he's pictured at the far right.