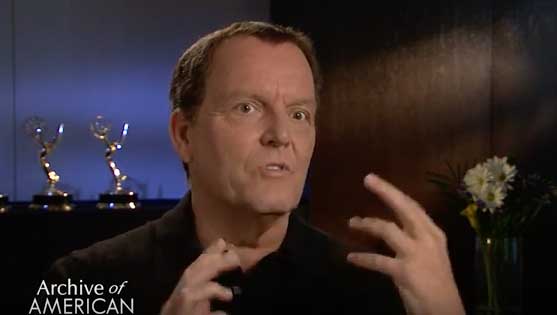 by Billy Eye
Here's a portion of an interview conducted by TelevisionAcademy.com/Interviews with writer, director, and producer David Lee on the creation of Frasier, a classic sitcom that ran for 11 seasons (September 16, 1993, through May 13, 2004) on NBC.
Frasier was centered around Kelsey Grammer's character on Cheers which also ran for 11 seasons on NBC.
The original idea for a Kelsey Grammer weekly series had nothing to do with his Cheers character, surprisingly. Wait until you hear what a spectacularly bad idea it was.
As the interview progresses, Lee discusses one of my fave scenes from Frasier, in the episode where Diane Chambers presents a play, "Rhapsody and Requiem", that she's written based on the characters from the Cheers bar.
All of the TelevisionAcademy.com/Interviews are in-depth and fascinating. There are dozens, maybe hundreds of actors, directors, costume designers, folks from every aspect of television production being quizzed about their past achievements working on classic shows and movies for TV.
Recent interviewees include Walter Koenig, Nichelle Nichols (Star Trek), publicist Frank Liberman, director Assad Kelada (Facts of Life), Al Lewis (The Munsters), and Keenan Ivory Wayans (In Living Color).