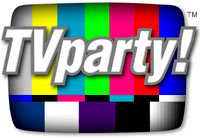 Saturday Mornings 1966
Superheros and comic characters spring to animated life.

Saturday Mornings 1967
More flying guys in tights to capitalize on the popularity of Batman in primetime.

Saturday Mornings 1968
The Archies was the top cartoon of the day.

Saturday Mornings 1969
Chase cartoons and Krofft puppets H. R. Pufnstuf ruled Saturday mornings.

Saturday Mornings 1970
Live action shows take over Saturday mornings leading to a new golden age.

Saturday Mornings 1971
Harlem Globetrotters and The Jackson 5 are hits.

Saturday Mornings 1972
More musical shows with cartoon versions of The Jackson 5 and The Osmonds Brothers joining the Saturday shows.

Saturday Mornings 1973
Scooby Doo debuts and shoots to the top of the ratings.

Saturday Mornings 1974
Adaptations of former primetime shows are all the rage on Saturdays now.

Saturday Mornings 1975
Far Out Space Nuts, Shazam and Ark II are just a few of the action, sitcom and musical variety shows this season.

Saturday Mornings 1976
Krofft Super Show, and Ark II are just a 2 of the many action, sitcom and musical variety shows this season.

Saturday Mornings 1977
The most unsuccessful Saturday morning line up of the decade - flops everywhere as the networks lost track of what kids wanted to watch.

Saturday Mornings 1978
Superheros, Tarzan and The Bay City Rollers.

Saturday Mornings 1984
Smurfs, Snorks and Dungeons & Dragons.

Saturday Mornings 1986
Galaxy High, Pee Wee Herman, Teen Wolf are all hits on CBS Saturday mornings in 1986.

Saturday Mornings 1988
Mutant Turtles, Transformers and G.I. Joe.

Saturday Afternoon Shows of the 1960s
Relive those lazy Saturday afternoons with episodes of Sky King, Whirlybirds, Highway Patrol, Robin Hood & more!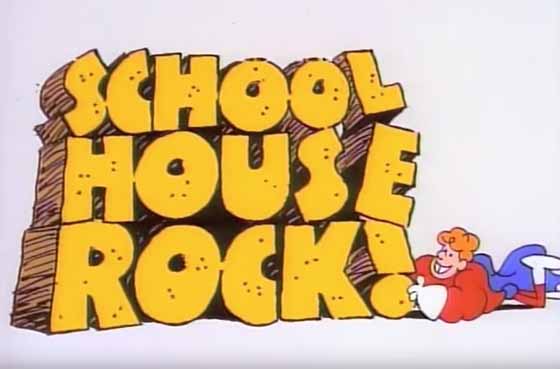 by Billy Ingram
Schoolhouse Rock was a series of 3-minute musical interstitials airing just before the top of the hour between ABC's Saturday morning kiddie shows beginning in January of 1973.
In a 2017 TEDx talk, Schoolhouse Rock composer Bob Dorough recalled the genesis of what would become an enduring classic spanning multiple generations: "I had this call to have a meeting with the president of a little ad agency where I was sort of known already, McCaffrey and McCollough. He said, 'My little boys can't memorize the times tables but they sing along to Jimi Hendrix and The Rolling Stones. So, why don't we put it to rock music and call it Multiplication Rock? Well, what do you think?' And I said, 'Yeah, it could be good. I'll give it a try.' Well, I was highly motivated by this challenge. He said, you know, 'We'll pay you if we like the song.' He had been looking for someone in New York City to set the multiplication tables to music so I knew it was very important to do it right and to do it well."
Primarily a jazz composer and performer, before allowing himself an opportunity to sit at the piano and write, Dorough began researching mathematics, decimal systems, so-called 'New Math,' as well as pouring over texts on magic and the occult. Picking a number at random, he based the entire song on that single numeral. Two weeks later he delivered the tune to the agency.
"I got the idea of a title, 'Three Is A Magic Number,'" Dorough stated in 1998 interview for a local Arkansas news broadcast. "That was the first one I presented them and they literally flipped out."
ABC was a client of McCaffrey and McCollough so, at their own expense, they pitched Multiplication Rock to the TV network with a recording of Dorough singing 'Three Is A Magic Number' over animation by Tom Yohe. The short made its debut on Curiosity Shop when that Saturday morning show debuted on September 2, 1971 in a primetime slot on ABC.
In an interview with the Archive of American Television, former Director of Daytime Programming for ABC, Brandon Stoddard, stated in 2017, "We also introduced a thing called Scholastic Rock, Schoolhouse Rock which is… still run and that is another one that they [ABC] didn't want to do, the network didn't want to do it. So we finally figured out how to jam it down their faces and get it on the air and it's run forever and ever and they've made billions of dollars off of it."
Not sure if the network really made 'billions' on Schoolhouse Rock, that may be an exaggeration, but maybe not. Still, at a cost of around $45,000 per segment, it was a very expensive proposition in the early-seventies as Stoddard noted, "And everybody would say, 'Well, if we run 'em twice, I mean, that's $20,000, we can't afford that.' We'd say, 'We want them to go on for years, don't worry about it, these things are evergreen, they're gonna be classics, they're gonna run for…' We had no idea what we were talking about but anything to get that average price down. 'It's finally going to be like 15 cents a run, look at it 75 years from now,' talking fast and dancing real quick. But we got 'em on, we got 'em on. I'm not sure we thought they'd be evergreen as they were but we sure were using that idea in order to amortize that cost down."
There's no question these contagious ballads were a success from the very beginning. In 1973, Capitol Records released a soundtrack album on both LP and 8-Track tape with all 11 songs heard on Multiplication Rock including extended versions of 'Three Is A Magic Number' and 'My Hero, Zero.'
In that 2017 TEDx talk, Dorough discussed the profound change Multiplication Rock had on his life. "Suddenly we were on television," he chuckled. "Once we were on TV, I became the automatic musical director of the whole project. I was on a salary and I was making money as the singer, as the arranger, as the songwriter, and I was doing quite well. It was a highlight in my life as far as finances goes, and also rewards. It was great to be reaching children, we had a captive audience. They didn't know it but they were getting educated."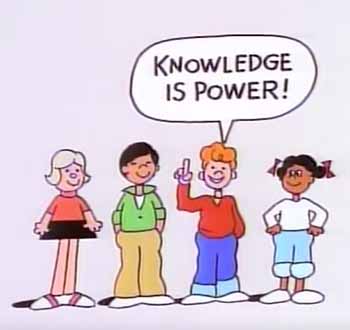 With a songwriting team made up of 3 or 4 composers, Multiplication Rock was followed by Grammar Rock (1974-75)and the next with America Rock (1975-76) to celebrate the Bicentennial. That was followed by Science Rock in 1978. Schoolhouse Rock ended its initial run in 1985.A revival in 1993 introduced Money Rock; more segments were produced in 2002 and 2009 for home video.
One of the most beautiful compositions that first year was the euphonious 'Figure Eight' with vocals by jazz great Blossom Dearie, one of 3 she sang for Schoolhouse Rock. Dearie and Bob Dorough had played together in Paris in the 1950s; Multiplication Rock was nominated for a Grammy in 1973 in the category Best Recording for Children.
"I will tell you about 'Figure Eight,'" Dorough recalled to NPR's Terry Gross. "It was a beautiful little melody, sounds like a sonata almost. And I used to play it around my house. And my late wife said, 'What is that melody?' And I said, 'Oh, I'm thinking maybe it'd be an eight - a song about eight.' And she said, 'Oh, no, it's too good for Schoolhouse Rock.' And I said, 'Yeah, you're right.' And I wrote a different one and they didn't like it. So in a bit of desperation, I decided to finish it. And I wrote 'Figure Eight.' And it starts out with this very placid melody. In the middle, it goes into a rock beat where they multiply by eight. But the outside was very dreamy. In fact, we recorded it with a cellist."
An all-time favorite Grammar Rock segment was 'Conjunction Junction' with vocals by a highly unusual choice but, given Dorough's jazz background, perhaps not. Jack Sheldon was/is one of the best trumpet players in the business, who's raspy voice was perfect for the smoke filled rooms he played.
Sheldon had a brief career as a sitcom actor, starring in 2 short-lived series - 'Run Buddy Run' (1966) and 'The Girl With Something Extra' (1973-74). He could also frequently be seen on Merv Griffin's afternoon talk show in the 1970s bantering with the host. Sheldon joined the Schoolhouse Rock team for season 2 and continued contributing vocals (among them: 'I'm Just A Bill,' 'Them Not-So-Dry Bones,' 'The Tale of Mr. Morton,' and 'The Body Machine') until the very last recording, 'Presidential Minute,' produced for DVD in 2018.
As the vocalist for that original segment, 'Three Is A Magic Number,' as well dozens of others, Bob Dorough encountered unexpected fame later in life. "I never really thought it would be this big, you know?" he said. "They all grew up, they hear me in a nightclub and recognize my voice, now I have to mix Schoolhouse Rock with my Jazz repertoire." That song went on to even greater fame when De La Soul sampled it for their hit 'The Magic Number' in 1989. Bob Dorough passed away in 2018.
Three Is A Magic Number
Zero, My Hero
Conjunction Junction