8:00
Shirt Tales / CBS

Convoluted premise about a bunch of animals living in a city park that can transport themselves to far off places. Based on a series of greeting cards from Hallmark.

Replaced late in the season by the show that aired before it, The Biskitts.
8:30
Get Along Gang / CBS
(debut)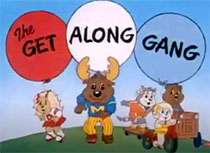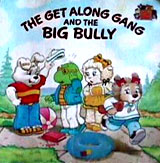 Montgomery Goose, Zipper the Cat, Dotty Dog and Bingo Beaver provide the laughs.
Believe it or not, this show was meant to teach kids that they should follow along with the group dynamic and not be so individualistic. Must have worked...
9:00
Jim Henson's Muppet Babies / CBS
(debut)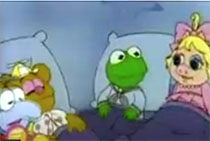 Very successful cartoon featuring the familiar Muppet characters as toddlers.
9:30
Dungeons and Dragons / CBS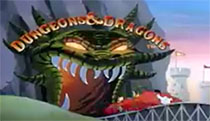 Everyone I ask says this was a great cartoon! Based on the game that started in 1974, this was a second season with new episodes.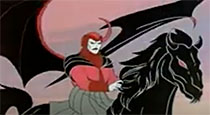 All-star cast of voices -
Willie Ames (Eight is Enough) as Hank, Donny Most (Happy Days) as Eric, Adam Rich (Eight is Enough) as Presto, Peter Cullen (Sonny and Cher) as Venger, Frank Welker as Uni, Ted Field as Bobby among others.
A group of six kids ride an amusement park attraction into a medieval world populated by wizards and fire-breathing reptiles. Trapped in a game world, they assume new identities to help the malevolent Dungeonmaster battle the evil Verger.
Returned for repeats in 1987 and 1990. A final episode where the kids made it back to reality was plotted but never filmed.
Dungeons and Dragons was cited by one of those advocacy groups as being the most violent show on TV in 1984.
10:00
Pole Position / CBS
(debut)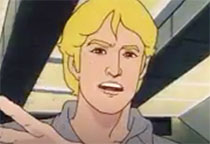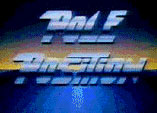 Another arcade game becomes a cartoon in 1984. Crook busting kids, who happen to be stunt professionals, team with personified cars and their weirdo monkey creature Kuma.
Thirteen episodes were produced. Cancelled in December, 1984, the show returned for a few months in 1986.
Animated by DiC, not one of the better studios.
10:30
Saturday Supercade / CBS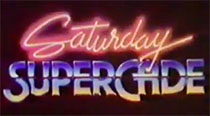 All your favorite arcade games are brought to animated life for a second and last season.

Donkey Kong (voiced by Soupy Sales), Donkey Kong Jr., and Q*Bert are joined this year by the adventures of Space Ace and Kangaroo with his Monkey Biz Gang.
Supercade switches places on the schedule with Bugs and Road Runner mid-season, as the popularity of video games start to take hold. Arcade games in public places begin to fade away...
Occasionally
preempted by: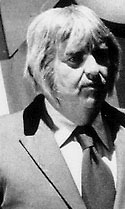 Storybreak / CBS
(debut)
Cartoon and live action adaptations of children's books started in January, hosted by Bob Keeshan (Captain Kangaroo).
Included: 'Chocolate Fever' by Robert Kimmel Smith.
11:30
Pryor's Place / CBS
(debut)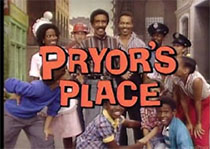 Richard Pryor was heavily censored on NBC in 1977 primetime and swore off series TV forever as a result. Then he resurfaced with this kid's show.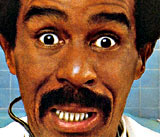 This was the first CBS Saturday morning lineup in twelve years without Fat Albert. Since Bill Cosby had done so well with Fat Albert, it only made sense (to someone) that the same could be done with Pryor.
Sid and Marty Krofft (Lidsville) produced.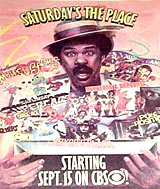 CBS had so much faith in this show, Pryor was prominently positioned in the ads for CBS Saturday shows that season - but Pryor's Place ran until June, 1985.
Jacob Gilbert writes: As memory serves, CBS Storybreak was aired toward the tail end of the lineup, like ABC's Weekend Special. You neglect to mention that Ruby-Spears, which bombed badly with Dragon's Lair & Turbo Teen, also produced Saturday Supercade.

In my area, Pryor's Place was shown at an earlier time because the local CBS affiliate reserved the 11-1 block for syndicated programming. This practice was discontinued several years later, but it's a big reason why shows like Pryor's Place ended up failing after 1 season or less.

12:00
Bugs Bunny / Road Runner / CBS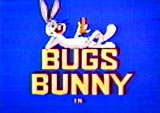 You've heard of these guys, right?
Bugs and the Road Runner were on for an hour in 1984, shuffled to earlier in the morning mid-season when the 'Starcade' show bombed.
Remember that group that complained about 'Dungeons and Dragons' being the most violent show on TV in 1984? Bugs Bunny came in second!
8:00
Superfriends: The Legendary Super Powers Show / ABC
(debut)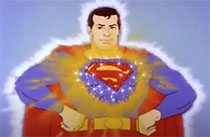 After three years of reruns, an hour of new Superfriends action comes alive in 1984. Storylines (2 per show) included: Darkseid's Golden Trap, The Wrath of Brainiac and Mr. Mxyzptlk and The Magic Lamp.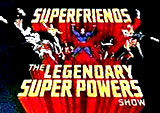 Superman, Batman, Robin and Wonder Woman are now joined by Cyborg and Firestorm - who took crime fighting a bit more seriously than those annoying kids with the monkey.
Violence in cartoons was not so much of a problem in the Reagan era as it was in the 'liberal' seventies. It got so bad, by 1978 all the Superfriends could do was run around and have Olympic-style contests!
Voices included Casey Kasem as Robin, Frank Welker as Darkseid/Kalibak and Adam West as Batman. West famously portrayed Batman in prime time from 1966-68.
This format ran two years, retitled 'Super Powers Team: Galactic Guardians' in 1985.
9:00
Mighty Orbots / ABC
(debut)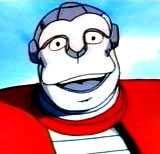 Rob, Dia and their robotic companions Tor, Boo, Bo and Bort, protect our 23rd century Earth from space invaders like Umbra.
Episodes included: Magnetic Menace, Trapped on a Prehistoric Planet and Raid on the Stellar Queen. Executive Producers were Fred Silverman and Yutaka Fujioka.
These robots could join together to form one big mutha robot.
9:30
Wolf Rock TV / ABC
(debut)
Music videos hosted by a cartoon Wolfman Jack and four teenagers working in a TV station.
The dismal Wolf Rock was yanked after 4 episodes and replaced by -
Turbo Teen / ABC
(debut)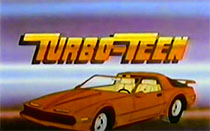 A Ruby-Spears production.
Teenager Brett Matthews morphs into a super charged race car whenever he gets too excited. Twenty years later, we have rampant road rage. I'm sure it's a coincidence.
The voice of Alex was provided by T.K. Carter (The Corner).
10:00
Dragon's Lair / ABC
(debut)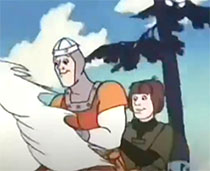 Based on the arcade game with Dirk Daring's adventures in medieval times. Viewers were encouraged to guess the route of Dirk's quest.

If you played the Dragon's Lair video game in 1984, you probably did it on a Commodore 64. Today you'll do it on an X-box or Playstation.
The TV show lasted only until spring, 1985 - Ruby-Spears produced.
10:30
New Scooby Doo Mysteries / ABC
(debut)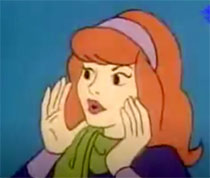 Scrappy-Doo joins the gang for all-new 'mysteries'.
It was easy to figure out who did it - the shifty looking character the kids always met in the first two minutes!
11:00
Scary Scooby Funnies / ABC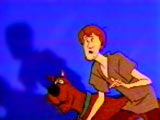 Rerun fun from the original series. Kids don't care if they've seen it a dozen times.
11:30
Here Come The Littles / ABC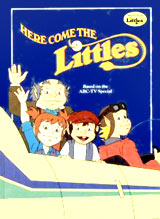 Year two of a three year run. The Littles are the elves that live behind the walls of a home that become involved in stories with a moral center.
Based on the popular books by John Peterson and the animated motion picture 'Here Come The Littles' in 1985. Eight new episodes were created for this season and eight more for the next. Alvy Moore was heard as Grandpa Little and Hal Smith (Otis on Andy Griffith) was Dr. Hunter.
Mattell had a popular line of dolls, dollhouses and accessories in a quaint, turn-of-the-century styling.
12:00
Weekend Special / ABC
Low budget, half-hour TV movies filmed (or animated) for kids.
New stories for
the 1984-85
season included:
In 'Mayday! Mayday!", a two-parter, two children are hunted by killer dogs as they try to get help for their parents after a plane crash.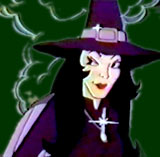 'The Trouble with Miss Switch' and 'Miss Switch To The Rescue' - another two-part cartoon adventure. In it, Rupert and Amelia discover their substitute teacher is actually a witch with a magical talking cat. Miss Switch needs the kids to stop an evil coven of witches.
'A Different Twist' - a girl goes all out to get a traditionally male role in the school play.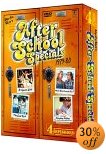 Order now!
1979-80 specials!
12:30
American Bandstand / ABC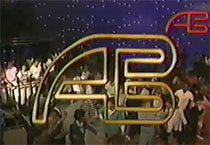 Guests this season included: Katrina and the Waves, Boy Meets Girl, Cyndi Lauper, Greg Kihn, Tina Marie, Bryan Adams, Scandal, Patrice Rushin.
The longest running show on network TV in 1984. Hosted by Dick Clark.
8:00
Snorks / NBC
(debut)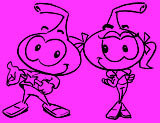 First of a two year run for these grotesque Smurf-inspired underwater creatures with names like Allstar, Casey, Daffney and Tooter. There were four seasons of original episodes, two stories per show.
8:30
Pink Panther and Sons / NBC
(debut)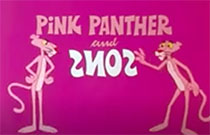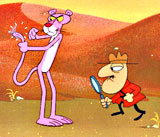 Begins a two year run for Pink and his three kids - Punkin, Pinky and Panky.

Hanna Barbera took over the production in 1984 from DePatie-Freleng, the original animators of the Pink Panther - both the movie and TV versions.

Hanna-Barbera was very fond of featuring junior versions of popular characters to revive the franchise. Scooby & Scrappy and Popeye and Sons were other examples.
9:00
Smurfs / NBC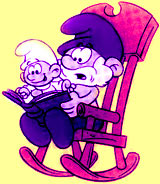 One of the hottest shows on Saturday mornings in 1984, animated by Hanna-Barbera.
This was a 90-minute extravaganza that started in 1981 and ran until 1990. The Smurfs are little blue people living in a Medieval forest - and the evil Gargamel wants to eat them.
Baby Smurf first appeared in 1983-84. Episode titles this season, The Trojan Smurf, Smurf the Other Cheek, The Smurfomatic Smurfolator and Smurfiplication.
Typical plots: A piece of Gargamel's magic cloth becomes a diaper that allows Baby Smurf to fly, Brainy's magic gingerbread cookies come to life and take over the village.
You think I'm making this stuff up?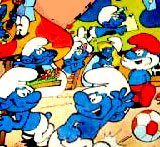 10:30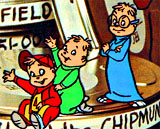 Alvin and the Chipmunks / NBC
Ran continuously from 1983 (when they had a revival and a new hit novelty record) until 1991.
11:00
Kidd Video / NBC
(debut)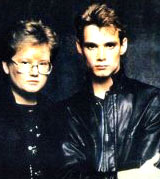 MTV inspired cartoon teens (who are also a rock group, of course) fall into a magic land ruled by the evil Master Blaster when they play a certain song. What?!?!
Featured the voice of Robbie Rist as Whiz and popular songs hot off the charts by artists like Lionel Richie, Hall & Oates and Eddy Grant.
Shown here are the actors who played the musical group.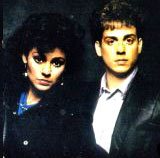 Kidd Video lasted through two seasons of original episodes, with reruns on CBS for another season. 26 episodes were taped and a soundtrack LP was released.
The show was also very popular in Japan and Israel.
11:30
Mr. T / NBC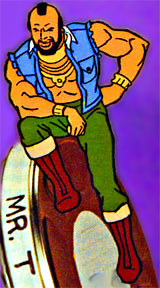 Year two of three.
'The A-Team' was still going strong in 1984, the number four show in primetime ratings - and Mr. T was basically a cartoon character anyway, so an animated version was a natural.
12:00
Going Bananas / NBC
(debut)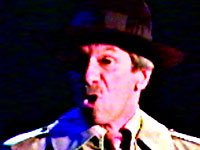 An orangutan tries to elude capture - featuring Bill ("You Doesn't Have To Call Me Ray") Saluga (seen above). Lasted only three months.

Replaced mid-season by...
The Amazing Spiderman / NBC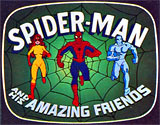 Reruns of the 'Incredible Hulk / Amazing Spiderman Hour' segments. This was the fourth and last season for Spidey and the Hulk (below).
12:30
The Incredible Hulk / NBC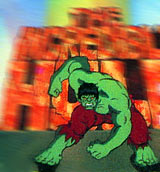 Repeats from the 'Incredible Hulk / Amazing Spiderman Hour', narrated by Stan Lee.

Created by Stan Lee and Jack Kirby, 'The Incredible Hulk,' a live action show, aired in primetime from 1978 - 1982.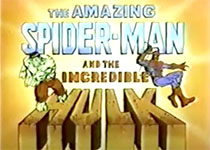 This cartoon version was truer to the original concept that the live action show, featuring the same heroes and villains that were seen in the 1960's comic books.