8:00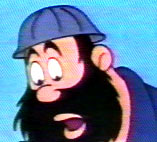 The All-New
Popeye Show / CBS
(debut)
New adventures of the strong to the finish sailor man. This series lasted for five years and is the version of Popeye you are most likely to see today.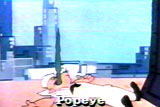 "Political correctness in 1978! It was silly how the producers explained away Popeye's pipe in an anti-smoking segment with Bluto (naturally) puffing away and coughing. The sailor-man says it's just for making his trademark tooting sound, not for tobacco. As if!
"Sometimes remakes shouldn't be done - the Max Fleischer Popeyes of the 1930s and '40s were much better."
- Victoria Mielke
9:00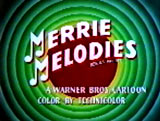 Bugs Bunny /
Road Runner / CBS


Ninety minutes of the same cartoons that have been running for over a decade on Saturday mornings. But they hold up!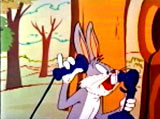 10:30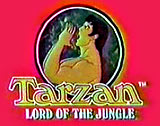 Tarzan and the
Super Seven / CBS
(debut)
Another ninety minute show devoted to the separate adventures of seven super-types.
Tarzan first came to Saturday mornings in 1976. This series was produced by Filmation - who was giving Hanna-Barbera some serious competition.
In addition to Tarzan there was Web Woman (no relation to current Web women), a female Spiderman who snared criminals with her sticky nocturnal emmisions.
Batman and Robin returned to Saturdays in new adventures, voiced by Adam West and Burt Ward, stars of the classic 1966 primetime series.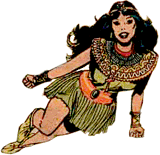 The Freedom Force brought together Isis (now in animated form), Super-Samurai, Sinbad, Merlin and Hercules to fight crime.
Micro Woman and Super Stretch followed the cartoon husband and wife who could shrink and stretch respectively.
Moray and Manta patrol the seven seas as the 'daring duo of the deep'.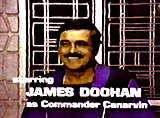 Jason and the Star Command stars James Doohan (Scotty on 'Star Trek') and Craig Littler in a live action science-fiction series set in the 22nd century. Sid Haig played the villian, Dragos.
So many special effects artists got their start on this series.
12:00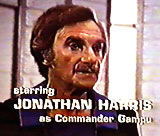 Space Academy / CBS
Returning from last year, all reruns.
Jonathan Harris (dastardly Dr. Smith on Lost in Space) stars as a space-opera good guy this time, 300 year old Gampu, wise advisor to the young Space Academy cadets.
Typical episode: Peepo the robot invents a device to cool down planets that turn explosive.
12:30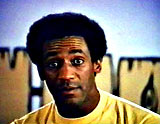 Fat Albert and
the Cosby Kids / CBS
Year six.
CBS fills an hour at 1:00 with episodes of Ark II, and 30 Minutes, a news magazine geared to high school students with anchors Christopher Glenn and Betsy Aaron.
8:00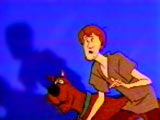 Scooby Doo,
Where are You? / ABC
Reruns of the original half-hour format from 1969.
8:30
Fangface / ABC
(debut)
Teenagers running around with their monster friend solving mysteries - just like Scooby. Lasts one year.
In this entry, little Sherman Fangsworth changes into Fangface the werewolf - and changes back to typical teen when the sun rises. He's teamed with pals Kim, Biff, and Puggsy to battle weirdo adversaries.
Produced by Ruby/Spears, who would really hit their stride in the 1980s.
9:00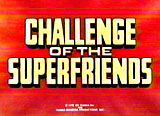 Challenge of
the Superfriends / ABC
(debut)
Batman, Superman, Wonder Woman and the Wonder Twins in competition with aliens and 'The Legion of Doom' for the fate of the universe.
Characters weren't allowed to wrestle around much on Saturday morning shows anymore, so conflicts had to be solved in other ways - like through competitive sports.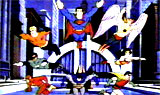 "When I was a kid, I loved watching 'Super Friends' (although 'Battle of the Planets' was a better show).
"'Challenge of the Super Friends' was basically about the war between the Super Friends and the Legion of Doom. Although there was one episode were there was a competition between the sides, that was the only one.
"More typical were episodes had the Legion going back in time to prevent the origins of the most powerful members of the Super Friends, or the episodes where the Legion uses a special jewel to systematicaly kill the members of the team. Usually episodes ended with a massive showdown battle."
- Kenneth Chisholm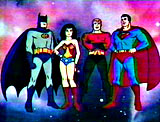 10:00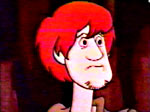 Scooby's All-Star
Laff-A-Lympics / ABC
Returning from last year - an hour with Scooby's gang and 'Captain Caveman and the Teenangels' in separate cartoon segments.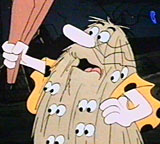 Cartoon contestants competed in Scooby's version of the fabled Olympics, held (one would presume from the title) strictly for laughs.
1978 was yet another year of two solid hours of Scooby-Doo on ABC.
This wasn't the me-generation as widely reported, it was the Scooby generation!
11:30

The All New Pink Panther
Show / ABC
The Panther is a movie star in this all-new series of shorts.
12:30
American
Bandstand / ABC
Featuring more soul acts than in previous years to woo the audience back from 'Soul Train'.
Rose Royce, Foxy, and Betty Wright appear this year.
8:00
Yogi's
Space Race / NBC
(debut)
Yogi's gang race through outer space, looking for Josie and the Pussycats, I guess.
Yogi spent his first decade trying to get out of the park without the forest ranger seeing him. Now, the entire GALAXY isn't big enough for him.
Jabberjaw, Huckleberry Hound, The Phantom Phink, Wendy, Rita and Yogi take a spin around the cosmos in this pointless waste of acetate and paint.
Also features 'The Galloping Ghost', 'The Buford Files', and the 'Galaxy Goof-ups', which turn out to be more Yogi and Huck races.
Giving Yogi Bear the first hour and a half of the morning led to a disastrous ratings book for NBC, who revamped the Saturday schedule with more losers in November.
9:30
Godzilla
Power Hour / NBC
(debut)
Hanna-Barbera contribute another hour of cultured entertainment. In this one, Godzilla lives in the bottom of the ocean and comes up when his friends aboard the 'Calico' summon him for help.
Also featuring 'Jana of the Jungle' with character designs by Doug Wildey.
10:30
Fantastic Four / NBC
(debut)
Would'a, could'a, should'a been a faithful adaptation of the Marvel comic book. The stories were written and storyboarded by original creators - Stan Lee and Jack Kirby.
Unfortunately, network execs were nervous about including the 'Human Torch' (afraid kids would set themselves on fire, you know), so he was replaced by 'Herbie the Robot', who looked like a flying gas pump.
This show lasted only one year, hindered by the fact that no fighting of any kind was allowed on cartoons in 1978. It's kinda hard to battle Doctor Doom and not lay a punch, so the FF relied on ray guns that held people still or moved them gently from one place to another.
11:00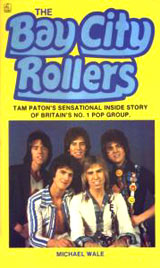 Krofft Superstar Hour / NBC
ABC figured that, if the variety show format was dead in primetime, maybe it would work for Saturday mornings. So after two years as 'The Krofft Supershow', this series became more of a musical variety hour starring Scottish teen sensation the Bay City Rollers.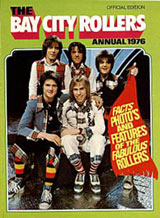 Bay City Roller's first single 'Keep on Dancing' made #9 on the UK charts in 1971. In 1976 'Saturday Night' reached #1 in the USA.
Weenie the Genie, H.R. Pufnstuf and other Kroft regulars from previous shows like Lidsville joined together in nonsensical segments that were poorly written and hastily produced.
This production only lasted two months - in November the show was reduced to a half-hour and the Bay City Rollers got their own show ('The Bay City Rollers Show') without the puppets.
That version lasted only until the end of the season and the 'Rollers' have barely been heard from since (unless you count the recent tabloid headlines about one of the member's dalliance with an underaged girl and subsequent arrest).
12:00
Fabulous Funnies / NBC
(debut)
Archie's TV Funnies' former cartoon stars (and King Features syndicate comic strip features) 'Broomhilda', 'Alley Oop', 'Nancy and Sluggo' et al are now joined by 'Shoe' in educational spots about eating healthy and being non-violent.
NBC was trying to undo some of the damage done by the last four hours of non-stop cereal commercials and cartoon mayhem by airing something gentle and nurturing. Gone after this season.
12:30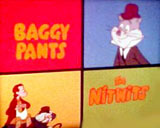 Baggy Pants and
The Nitwits / NBC
Back (briefly) for a second season of reruns - a cartoon with Arte Johnson and Ruth Buzzi as their 'Dirty Old Man and Gladys' characters (from 'Laugh-in') in a segment called 'The Nitwits'.
Left the schedule in October when NBC re-vamped it's losing line-up.
Amazon Prime - unlimited streaming
of your fave TV shows and movies!
Get your FREE 30 Day Trial!
PR4 & PR5 Pages for Advertising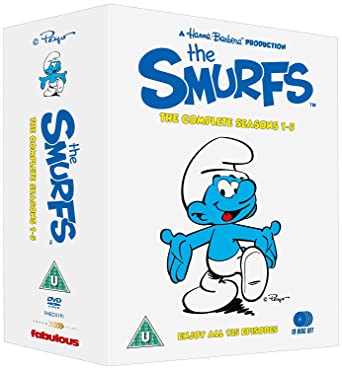 Saturday Mornings 1966
Superheros and comic characters spring to animated life.

Saturday Mornings 1967
More flying guys in tights to capitalize on the popularity of Batman in primetime.

Saturday Mornings 1968
The Archies was the top cartoon of the day.

Saturday Mornings 1969
Chase cartoons and Krofft puppets H. R. Pufnstuf ruled Saturday mornings.

Saturday Mornings 1970
Live action shows take over Saturday mornings leading to a new golden age.

Saturday Mornings 1971
Harlem Globetrotters and The Jackson 5 are hits.

Saturday Mornings 1972
More musical shows with cartoon versions of The Jackson 5 and The Osmonds Brothers joining the Saturday shows.

Saturday Mornings 1973
Scooby Doo debuts and shoots to the top of the ratings.

Saturday Mornings 1974
Adaptations of former primetime shows are all the rage on Saturdays now.

Saturday Mornings 1975
Far Out Space Nuts, Shazam and Ark II are just a few of the action, sitcom and musical variety shows this season.

Saturday Mornings 1976
Krofft Super Show, and Ark II are just a 2 of the many action, sitcom and musical variety shows this season.

Saturday Mornings 1977
The most unsuccessful Saturday morning line up of the decade - flops everywhere as the networks lost track of what kids wanted to watch.

Saturday Mornings 1978
Superheros, Tarzan and The Bay City Rollers.

Saturday Mornings 1984
Smurfs, Snorks and Dungeons & Dragons.

Saturday Mornings 1986
Galaxy High, Pee Wee Herman, Teen Wolf are all hits on CBS Saturday mornings in 1986.

Saturday Mornings 1988
Mutant Turtles, Transformers and G.I. Joe.

Saturday Afternoon Shows of the 1960s
Relive those lazy Saturday afternoons with episodes of Sky King, Whirlybirds, Highway Patrol, Robin Hood & more!