8:00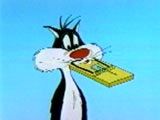 Sylvester
and Tweety / CBS
The whole Warner Brothers gang was back for another year.
8:30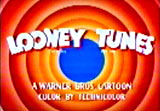 Bugs Bunny /
Road Runner Hour / CBS
So popular CBS leads with an hour and a half of old Warner Brothers cartoons.
CBS shuffled the schedule mid-season, shortened this show to 30 minutes, and 'Clue Club' moved to this timeslot.
Bugs' and Road Runner's show returned to an hour length in the summer.
9:30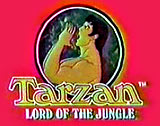 Tarzan, Lord of the Jungle / CBS
Edgar Rice Burrough's jungle character comes to Saturday mornings as a cartoon.
For decades, you could always find the old 1940's Tarzan movies airing Saturday and Sunday afternoons on local stations.
10:00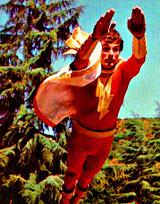 Shazam / Isis / CBS
(debut)
Third year for teenager Billy Batson, who travels around in a van with his 'Mentor' and yells "Shazam" to turn into the mighty Captain Marvel. Starring John Davey , Michael Gray and Les Tremayne.
Teen idol Michael Gray slid into obscurity and (briefly) drug addiction after 'Shazam' ended. He now owns a flower shop in LA. John Davey was the second actor to play the Captain, the first was Jackson Bostwick.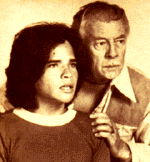 CBS couldn't call the show 'Captain Marvel' because of possible trademark infringement with Marvel Comics - even though Captain Marvel was created decades before Marvel Comics came along.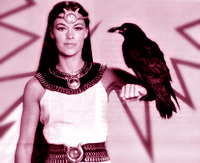 Created for television and seen in separate adventures and sometimes with Captain Marvel, mighty Isis was mild-mannered science teacher Andrea Thomas in her day gig. After finding a magic amulet on an archaeological dig, she takes on super powers when she utters the words, "Oh Mighty Isis!" and displays the golden amulet.
Isis was played by the lovely Joanna Cameron, her pet crow was named Tut.
Shazam/Isis was moved to 11:00 mid-season. Tarzan, Lord of the Jungle and The New Adventures of Batman filled this timeslot starting in February.
The New Adventures of Batman featured the voices of Adam West and Burt Ward and ran until 1981.
11:00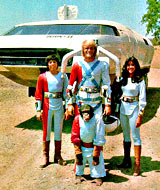 Ark II / CBS
(debut)
Live action futuristic drama about a roving scientific team in the 25th century looking for lost civilizations in a souped-up mini-van after a great disaster has ravaged the Earth.
Terry Lester as Noah, Jose Flores as Samuel, Jean Marie Hon as Ruth, along with Adam, the talking chimp. Very similar in concept to Gene Roddenberry's 'Earth II' TV-movie/pilot.
Typical plots: The Ark II crew finds a village where old and sick people are left to survive on their own in the wilderness, three telepathic kids need rescuing, Geoffrey Lewis' spring water causes instant aging, Samuel creates a fumbling robot that saves them from a strange gas. An old con man (Jonathan Harris from 'Lost In Space') leads a band of marauding orphans. A drought has the team looking for a 20th century rain making machine. The 'Arkites' find a village where technology is considered evil and meet up with a futuristic 'Robin Hood'.
Only one season's worth of episodes were filmed, Ark II moved to 12:30 in February. A second season of reruns were seen on Sundays in 1977.
11:30
Clue Club / CBS
(debut)
Hanna-Barbera rips off their own Scooby-concept - only now it's two dogs and a group of teenagers out solving mysteries. Lasts just this season, but is brought back for reruns in 1978.
12:00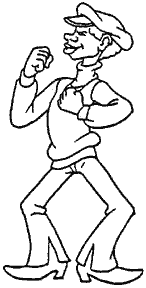 Fat Albert and the
Cosby Kids / CBS
This season's storylines: Wombly refuses to quit smoking until his dad has a coughing attack. A TV addict's habit interferes with his schoolwork. Rudy quits school because he hates his new teacher. Edward has trouble backing up his tall tales. The gang comes in contact with drugs. A handicapped boy thinks he won't be accepted because of his disability. A classmate's parents aren't getting along. A friend has personal hygiene problems. The guys get stage fright before a contest and homesick at camp.
All of these problems are solved or at least resolved with the help of Bill this season.
12:30
Way Out Games / CBS
Sonny Fox hosted this game show with young teams from all over the country competing in athletic feats.
In the Fifties, Sonny Fox was the original host of Wonderama (still running on Sunday mornings in 1976 over on the Metromedia 'network' with host Bob McAllister).
Both of CBS &amp ABC's attempts to revive Fifties' kid show hosts with Saturday morning game shows failed this year (Soupy Sales at noon was the other).
Way Out Games moved to 1:00 mid-season, then to Sunday mornings but most local stations dropped it in favor of syndicated shows and sports.
In 1977, Sonny Fox was made head of Saturday Morning programming for NBC.
1:00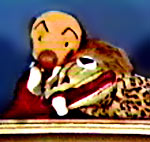 The CBS Children's Film Festival / CBS
Another season hosted by Kukla, Fran and Ollie - also kid show hosts from the fifties.
This anthology featured hour and half-hour films, like "Cold Pizza" from Canada.
8:00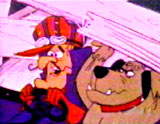 Tom and Jerry / Grape
Ape / Mumbley Show / ABC
The snickering dog from 'Wacky Races' joins his fellow Hanna-Barbera creations in an hour of empty-headed cartoons.
The show was downgraded to a half-hour midseason.
9:00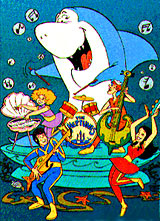 Jabberjaw / ABC
(debut)
Now this was a good show! Jabberjaw was a shark with a big mouth, but I forget what the point of this cartoon was, solving undersea mysteries probably.
JJ was also the drummer for his rock band, The Neptunes
9:30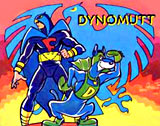 The Scooby Doo
Dynamutt Hour / ABC
(debut)
A robotic version of Scooby joins the cowardly great Dane for a hour. Midseason, the show is lengthened to an hour and a half.

10:30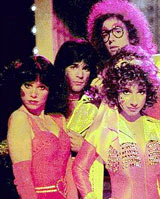 The Krofft
Supershow / ABC
(debut)
Starring Captain Kool and the Kongs, a "rock group", t served as hosts for an orgy of Sid and Marty Krofft weirdness.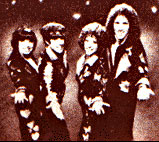 This show was made up of a number of different segments, including:
Wonderbug was a beach buggy that talked and got into all kinds of trouble with his teenage companions. Sort of a live action 'Speed Buggy'.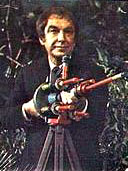 Dr. Shrinker was an evil scientist who could shrink his unfortunate victims with his deadly shrink ray. A tiny group of his victims fight back. Billy Barty played Dr. Shrinker's assistant.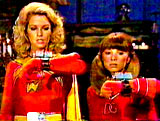 Electra Woman and Dynagirl, the darling duo of Saturday mornings, are reporters that fight crime as costumed daredolls. Diedre Hall stars as Superherionne Electra Woman with Judy Strangis as her sidekick Dynagirl.
The Lost Saucer is seen in reruns from the previous season. Starring Jim Nabors and Ruth Buzzi as two aliens along with two Earthling companions lost in space.
Both Nabors and Buzzi were srtarring in top rated prime time shows (Gomer Pyle USMC & Laugh-in) just a few years earlier.
The Krofft Supershow started out at an hour and a half, but was trimmed to an hour midseason, and Superfriends returned for a long run.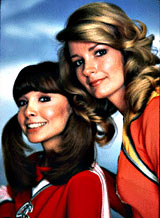 12:00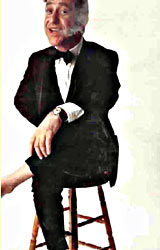 Junior Almost
Anything Goes / ABC
(debut)
Based on a popular nighttime game show of the day.
Legendary kid show host and TV pioneer Soupy Sales was the host, young people competed in wacky games for scholarships and merchandise.
Celebrity guest-stars help out as coaches, including William Shatner, Marty Allen, Phyllis Diller, Jo Anne Worley, Abe Vigoda, Leslie Anne Warren, Avery Schieber, Don Knotts, Liz Torres, Jackie Cooper, Vicki Lawrence and Bill Dailey.
Lasts only one year, moving to Sunday mornings in February.
The show was replaced midseason by 'The Oddball Couple' reruns from 1975, a cartoon loosely based on 'The Odd Couple' sitcom that ran on ABC in primetime for 5 years.
12:30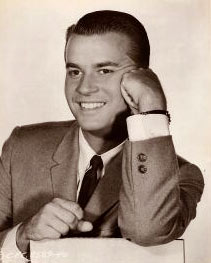 American Bandstand / ABC Elton John and Kiki Dee appear on the season opener - performing their big hit song "Don't Go Breakin' My Heart". Also appearing on the season opener, Captain Kool and the Kongs and mime superstars Shields and Yarnell, a duo with their own variety show on CBS.
Later episodes this season bring: Pointer Sisters, Rufus with Chaka Khan, Mellisa Manchester, Stephen Bishop, Deniece Williams, The Ritchie Family, The Sylvers, Bay City Rollers, Johnny Bristol, Four Tops, Rick Dees and his Cast of Idiots (performing 'Disco Duck'), David Brenner, Walter Murphy, Rick Springfield and a computerized hand puppet named Rodney.
Starring Dick Clark, AB was the longest-running network series in 1976.
Clark was on the air 6 days a week on ABC in 1976, with '$25,000 Pyramid' seen Monday-Friday.
A catalog of all
the classic TV
shows on DVD!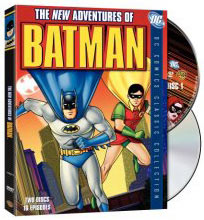 8:00
Woody Woodpecker / NBC
I hate Woody Woodpecker.
8:30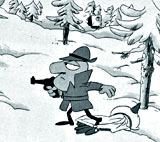 Pink Panther / NBC
Now on at an earlier hour and for an hour and a half. Year seven of an incredible ten year run.
"Back in the fall of 1973, NBC had comedian Lenny Schultz host the Pink Panther show for a few weeks. I do remember seeing these, but can't remember much beyond Lenny and some kids playing games between the cartoon segments.
"After a few weeks, the Pink Panther was still there, but no Lenny. Was he fired, or was this an experiment that failed? I've always wondered."
- Tom Stillabower

10:00
McDuff, the Talking Dog / NBC
(debut)
Live-action adventures of a ghostly English Sheepdog and Calvin Cambell, the veterinarian who communicates with him.
But not for long, this show was cancelled after just a couple of months and Speed Buggy returned for a long run.
10:30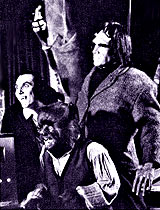 Monster Squad / NBC
(debut)
Monsters as Superheroes in this live action show. The caretaker (Fred Grandy, who later became a U.S. Congressman!) of a monstrous wax museum can summon the creatures to life when crime rears it's ugly head.

"During a time when all action in Saturday morning was considered taboo (even the slightest hint of a fight), it was so cool seeing Frankenstein, Dracula, and Bruce Wolfman duke it out with the bad guys. OK, they traded in punches for bonks in the head, but still, it beat that boring (but memorable) SHAZAM any day of the week.
"MS was another show that had very funny dialogue, which may have led to its (and C.A.P.E.R.'s) cancellation.
"The lines were probably over the kid's heads. It really reminded me of the 60's Batman tv series with Adam West. The only things missing from the fight scenes were the "POWS!" and the "ZAP!"'s.
"And all those guest villians... Julie Newmar (Catwoman on Batman), John Astin, Marty Allen, Avery Schrieber, just to name a few.
"The only thing most people remember about the show was the next year you could find Fred Grandy (Walt) on ABC's The Love Boat."
- Steve S
11:00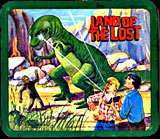 Land of
the Lost / NBC
The Pakunis and the Sleezstacks are back for new episodes this year.
13 fresh episodes of the Marshalls in the lost land are filmed with Ron Harper ('Planet of the Apes') joining the cast in the 3rd and final season as Uncle Jack - after Spencer Milligan (Rick Marshall) left the series at the end of the second season.
Whatever made the show work in the first place was lost, 'Space Ghost and Frankenstein Jr.' reruns replaced the series midseason.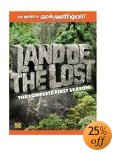 11:30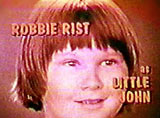 Big John,
Little John / NBC

(debut)
Producer Sherwood Schwartz ('Bradys', 'Gilligan's Island') was ahead of his time on this one - a live-action Saturday morning sitcom.
Herb Edelman ('The Good Guys') starred as a teacher who drinks from a fountain of youth and switches back and forth between man and boy.
Also starring 70's stalwart Joyce Bulifant as John's wife and Robbie Rist (cousin Oliver on The Brady Bunch) as young John.
TVparty gets a lot of mail on this show, it's fondly remembered but lasted just one year.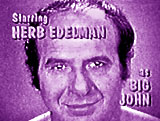 12:00


Kids from
C.A.P.E.R. / NBC
(debut)

One season adventure show with four teenagers - Doc, PT, Bugs and Doomsday - who are agents of the Civilian Authority for the Protection of Everyone Regardless.

"The show was live action and involved a group of California teens who rode around in a remodeled van called the "The Big Bologna" solving crimes, getting into hi-jinks, etc. The costumes looked straight out of John Travolta's closet."
- Chris Varney

"Sure it was a Monkees clone, but it was funny! I've had a chance to look over some of the dialogue from the shows! Groucho Marx would be proud! "C.A.P.E.R." was one of the most underrated shows of Saturday morning."
- Steve S

"Looking over your Sat. morning listings, I came across The Kids from C.A.P.E.R.! I agree, it was underrated. Very funny show!
"I remember with the success of the show, an album was made of the songs from the series. Trying to create another 'Monkees', it was obvious they wanted to cash in on the show's heart throb. I remember seeing it in 1976 at a Tower Records store in Phx. AZ. There has to be a few still in existence!"
- Jeff Nerone

12:30
Muggsy / NBC
(debut)
Sarah MacDonnell stars as a teenager named 'Muggsy' living in Bridgeport, Conn.

During her one season on television, Muggsy's dog is sold to animal researchers, she tracks down a man who robbed her, her dad Nick tries to help a former girlfriend hooked on drugs that becomes involved in a gunrunning scheme, then dad and Muggsy get mixed up in a barmaid's marital mess and then poor Muggsy and friend Clytemnestra witness a hit-and-run accident that kills their friend's mom.
Feisty family!
"I was 9 years old but I enjoyed the hell out of those shows at the time, especially the episode of 'Muggsy' when Larry B. Scott was playing a gang member and accidentally stabs himself in the leg at the end of the show. What a riot."
- Vernon Jones
Amazon Prime - unlimited streaming
of your fave TV shows and movies!
Get your FREE 30 Day Trial!
PR4 & PR5 Pages for Advertising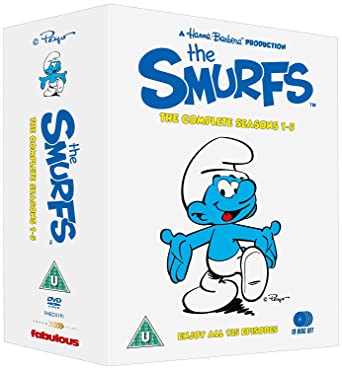 Saturday Mornings 1966
Superheros and comic characters spring to animated life.

Saturday Mornings 1967
More flying guys in tights to capitalize on the popularity of Batman in primetime.

Saturday Mornings 1968
The Archies was the top cartoon of the day.

Saturday Mornings 1969
Chase cartoons and Krofft puppets H. R. Pufnstuf ruled Saturday mornings.

Saturday Mornings 1970
Live action shows take over Saturday mornings leading to a new golden age.

Saturday Mornings 1971
Harlem Globetrotters and The Jackson 5 are hits.

Saturday Mornings 1972
More musical shows with cartoon versions of The Jackson 5 and The Osmonds Brothers joining the Saturday shows.

Saturday Mornings 1973
Scooby Doo debuts and shoots to the top of the ratings.

Saturday Mornings 1974
Adaptations of former primetime shows are all the rage on Saturdays now.

Saturday Mornings 1975
Far Out Space Nuts, Shazam and Ark II are just a few of the action, sitcom and musical variety shows this season.

Saturday Mornings 1976
Krofft Super Show, and Ark II are just a 2 of the many action, sitcom and musical variety shows this season.

Saturday Mornings 1977
The most unsuccessful Saturday morning line up of the decade - flops everywhere as the networks lost track of what kids wanted to watch.

Saturday Mornings 1978
Superheros, Tarzan and The Bay City Rollers.

Saturday Mornings 1984
Smurfs, Snorks and Dungeons & Dragons.

Saturday Mornings 1986
Galaxy High, Pee Wee Herman, Teen Wolf are all hits on CBS Saturday mornings in 1986.

Saturday Mornings 1988
Mutant Turtles, Transformers and G.I. Joe.

Saturday Afternoon Shows of the 1960s
Relive those lazy Saturday afternoons with episodes of Sky King, Whirlybirds, Highway Patrol, Robin Hood & more!