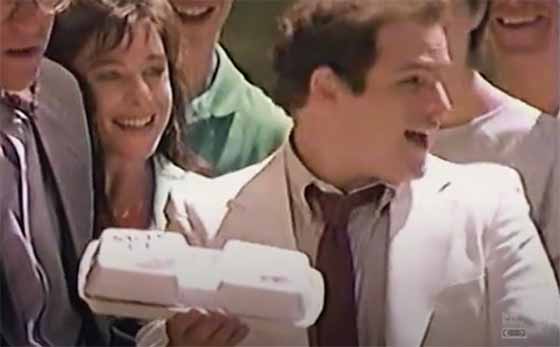 Jason Alexander before Seinfeld
by Billy Ingram
Jason Alexander's life as an actor changed irrevocably when Seinfeld became a world-wide hit, perhaps the most successful sitcom of all time in terms of audience numbers and critical acclaim. That record may never be broken. It made him instantly recognizable in TV viewer's mind as 'George Costanza.'
Alexander's original intention was to act in Broadway productions. "Pippin opened on Broadway. And it was the first time actual magic was incorporated into a show that I experienced. I watched them doing this and a bell went off and I went, 'Wait a minute, the whole thing's an illusion. Nothing up there is real. Those people aren't who they say they are, we're not where they say we are... nothing is real, it's all a magic trick.' And I went, 'I can do that.'"
After studying voice and the craft of acting, "I began professionally when I was 14," Alexander explains. "With a children's pilot program in New York that aired on local New York television at like 7:00 Sunday morning and somehow I picked up an agent off of that."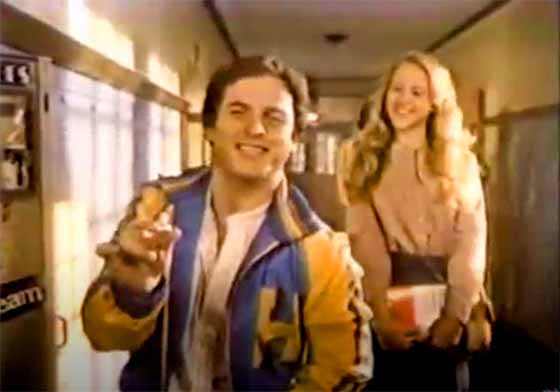 Jason Alexander's first Broadway role came in 1981's Merrily We Roll Along followed by The Rink in 1984 but his most prolific work on came by way of national TV commercials, like this 1981 ad for Hershey's Kisses:
And this spot for Delta Gold Potato Chips around the same time:
When McDonald's introduced the hot and cold side separated McDLT in 1985, Alexander was featured prominently, strutting and dancing with Broadway flair. The sandwich was a hit for the burger chain - but only briefly.
Other memorable commercials featuring Jason Alexander from the 80s include: Planter's Peanuts, Sony Watchman, Good & Plenty, Levi's 501s, Lipton Onion Soup, and so many more. He must have made quite a living, commercials paid big residuals for actors in the 1970s & 1980s. Especially if they were to run for a year or longer, as many did.
Jason Alexander breaks down his early years as a struggling actor before superstardom. It started at age 12 with magic camp that led to his love of theater...
As a bonus, here's a mini-doc on what the creators and actors on Seinfeld were doing before hitting it big on television...
THE EIGHTIES: EARLY EIGHTIES NETWORK PROMOS / TV 1986 / WOODY HARRELSON AS WOODY ON CHEERS / FALCON'S GOLD: CABLE TV'S FIRST MOVIE / BILL & TED'S EXCELLENT ADVENTURES SITCOM / CREATORS & CAST OF IT'S A LIVING THAT HAVE PASSED AWAY / MOST UNEXPECTED MOMENT IN TV HISTORY / NORMAN LLOYD TRIBUTE / FALCON CREST / 1981 CHARLES GRODIN INTERVIEW / THERE ARE FUNNY EPISODES OF MAMA'S FAMILY - HONEST! / HANGING WITH SEAN PENN 1986 / 1985 GEORGE CLOONEY INTERVIEW! / IT'S A LIVING / EDDIE MURPHY AS JAMES BOND? IT ALMOST HAPPENED! / AUNT BEE'S DYING WORDS TO ANDY GRIFFITH / THE GOLDEN PALACE / MARRIED WITH CHILDREN'S ED O'NEILL & AMANDA BEARSE'S LONGTIME FEUD / PAUL McCARTNEY vs MICHAEL JACKSON / HOW NBC GOT ITS GROOVE BACK / 1980's WCW WRESTLING / ALAN ALDA DISCUSSES THE M*A*S*H FINALE / I WAS ALMOST CUJO IN THE STEPHEN KING MOVIE / 1986-87 TV SEASON / 1988-89 TV SEASON / 1990-91 TV SEASON / 1991-92 TV SEASON / WHY SHELLEY LONG LEFT CHEERS? / JASON ALEXANDER BEFORE SEINFELD / PEOPLE vs JEAN HARRIS / TROUBLED 1980-81 TV SEASON / "KISS MY GRITS" FLO HAD HER OWN SHOW? / CULLY HOLLAND / ONE SEASON WONDERS... THAT GOT RENEWED! / DWIGHT SCHULTZ ON WORKING WITH GEORGE PEPPARD / DEMPSEY & MAKEPEACE / THE BAXTERS / G.L.O.W. / FRIDAYS / GREATEST AMERICAN HERO / Great 1983 Carson Tonight Show / EARLY '80s TV COMMERCIALS / LOST MOVIE POSTERS /RICH HALL /FILTHY RICH/1980's TV WRESTLING STARS / TV DADS / FOX'S JOAN RIVERS / CHEVY CHASE DEBACLES