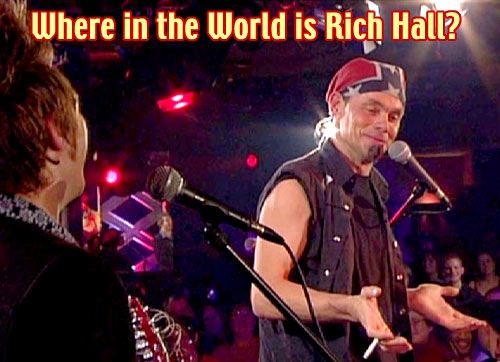 by L. Wayne Hicks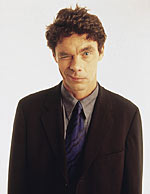 Comedian Rich Hall vanished from American stages and shores more than a decade ago, the price he paid for being too popular.
You might not remember Hall's name, but you probably would recall the name "sniglets." Coined by Hall to describe things that don't have a name but should, sniglets were a regular feature on the 1980s HBO show "Not Necessarily the News." On the show and in five books, Hall defined such words as "dasho" - the area between a car's windshield and dashboard where coins and pencils can't be humanly retrieved - and "nerkle," or someone who leaves Christmas lights up all year.
"People in America, they still say, 'Oh, sniglets, they were great,'" Hall says. "They were. I'm really glad they were so popular, but I think that it kind of cut into my ability to do other stuff on stage. That was quite a while ago. Now it's just another phase in my career. It's not the dominating feature of what I do anymore, and I'm pretty happy about that, but people still remember that in America."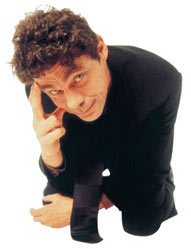 Born in North Carolina in 1954, Hall enjoyed a tremendous run on television during the 1980s. Before "Not Necessarily the News," Hall worked his way through David Letterman's short-lived morning show (for which Hall won an Emmy for writing), ABC's "Saturday Night Live" clone called "Fridays," "Saturday Night Live" itself and his own Showtime special. He also appeared on "The Tonight Show" more than a dozen times and made a series of commercials for Pizza Hut.
But what brought the fans out, what they wanted to see, was Hall doing sniglets. After all, he compiled five books of them between 1984 and 1989.
"Because they were so popular," Hall says, "it sort of hindered my ability to do standup. I'd go on stage and people would want to hear sniglets because they'd seen them on TV or read them in books. But they didn't really work on stage. You couldn't just stand there on stage and go, 'When so and so happens it's called Š' It just didn't have the same effect. So I decided to stop doing standup for quite a while."
"It's funny how people can get tired of something that's successful," says Harland Williams, a Canadian comic now living in Los Angeles. "When you do something that's catchy, people want to hear it all the time. I guess you have to go under the radar until it's died down a bit."
Williams met Hall in Montreal in the early 1990s. Since then, he's shared the stage with Hall in Vancouver, Hawaii and Kilkenny, Ireland. "I've bumped into Rich all over the world," Williams says. "He's a guy who likes to spread his comedy around."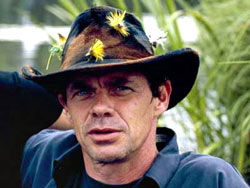 Hall calls London home these days. He spends half the year there and the other half in Livingston, Mont. He says he may try to revive his career in America later this year - "after the statute of limitations runs out" - but for now Hall is enjoying his success in the United Kingdom. Hall and his fiancee of six years, a Liverpool woman named Karen, have a newborn daughter, Dixie Ray.
"I think there's a different attitude about comedians in Britain and Ireland and Europe even," Hall says during a telephone interview from England. "People still come out to see live shows here. I've always enjoyed live performing more than anything, but I wasn't getting much out of playing all the Knuckleheads and Chucklehuts and all those places scattered throughout America where they're serving drinks while you're on stage."
Originally a journalism student at the University of Washington, Hall chucked his studies to become a street performer. He couldn't juggle or do magic, so he tried comedy. Initially, his act consisted of rounding up willing strangers and screaming at them under the guise of filming a student movie. He made his way around the country, stopping at universities and passing the hat, and eventually made his way to New York, arriving in 1979.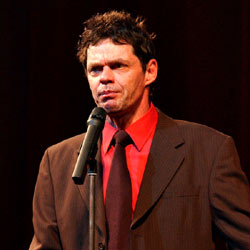 "It never occurred to me to be a comedian," Hall says. "It came out of my desire to not hold a regular job. That's why I became a street performer. Then when I ended up in New York City, there were these clubs you could go into and try your stuff out."
For his first time on stage, at the famed Comic Strip, a young but established comedian named Jerry Seinfeld was the emcee. Hall and other comics would make the nightly rounds between the Comic Strip, the Improv and Catch a Rising Star, grabbing stage time and polishing their acts.
NEXT: PART TWO
- Rich Hall's road to stardom and why he dropped out - sort of.