FILTHY RICH
by Billy Ingram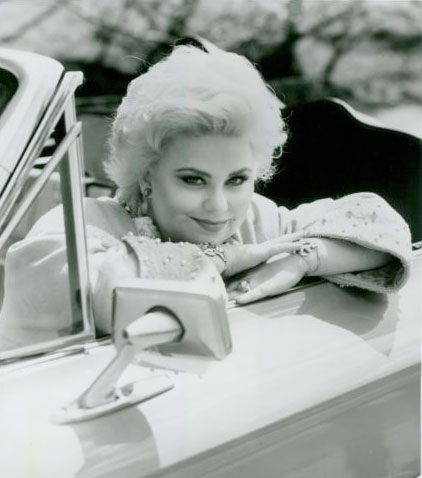 My favorite sitcom of the early-eighties was Filthy Rich, another of those star crossed but very funny shows of '82. At least it appealed to my low brow taste.
Produced by Linda Bloodworth who later brought us Designing Women, Filthy Rich centered around the Beck and Westchester families who are brought together reluctantly by the death of 'Big Daddy'.
The sublime cast included Delta Burke, Dixie Carter, Ann Wedgeworth, Nedra Volz, with Slim Pickens as Big Daddy, seen in videos he left behind. Slim Pickens died not long after the show debuted and from that point on Big Daddy was played by Forest Tucker.
CBS originally ordered a one-hour pilot in 1981 for Filthy Rich but passed on it. The network ordered a second half-hour pilot the next year and again declined to pick the series up for fall. But when they aired the two pilots over three nights after M*A*S*H in the summer of '82 CBS realized they had a hit.
The series was rushed into production for the fall but the critics lambasted it and the production missed the first weeks of the season due to delays. Ratings were lousy thanks to a combination of network interference and being slotted against a new hit, Family Ties.
The series was yanked after 6 weeks but returned in January of 1983 only to be cancelled quickly again. The remaining episodes were burned off during the summer of 1983.
Episodes of Filthy Rich have finally turned up on You Tube, here's the second pilot "Town and Garden."
1982 TV Show Openings - The Odd Couple, Greatest American Hero, Devlin Connection, Voyagers, Newhart, Alice, Filthy Rich, Gavilan