'TVparty is hands down the best site on the Web for classic TV.'
- Discovery Channel

Remembering Norman Lloyd: The Ultimate Pro
By Jim Longworth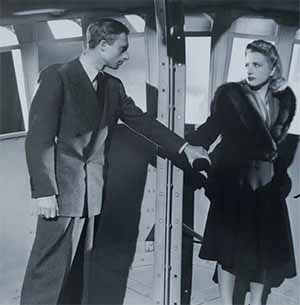 In the 2007 documentary "Who is Norman Lloyd?", the late Karl Malden replied to the query as follows: "If you don't know Norman Lloyd, you SHOULD know Norman Lloyd, because Norman Lloyd is the history of our industry".
And what a history he had. In his twenties, Norman was directed on stage by Orson Welles. In his thirties he was directed in films by Charlie Chaplin and Alfred Hitchcock. In his fifties and sixties he produced and directed award-winning episodic television, and in his seventies, Norman won acclaim starring on "St. Elsewhere". In his eighties, he was directed by Martin Scorsese, and in his nineties, he co-starred with the likes of George Clooney and Cameron Diaz.
Norman had a distinctly regal voice, and a distinctly wicked sense of humor. He was a great storyteller, and an even greater listener. And I've never known anyone to match his energy level. Set designer Roy Christopher once remarked, "Norman's creative motor was always running." I guess that's why I always thought Norman would live forever, but forever came too soon. He passed away on the morning of May 11. Norman Lloyd was 106 years old.

I first got to know Norman and his wife Peggy nearly thirty years ago when I was doing research for a series of articles on "St. Elsewhere" (Peggy passed away in 2011). I had been in broadcasting for some time by then, but was just beginning to test my writing wings.
Norman opened doors for me, which eventually led to my new mid life career as an author and columnist. I dare say Norman opened a lot of doors for a lot of people, mainly because he was a nice guy, but probably because he believed in paying it forward.
In the early 1950's Norman refused to name names for the House Un-American Activities Committee, so they blacklisted him. He was rescued out of exile by his friend Alfred Hitchcock, who wouldn't be bullied or intimidated by HUAC.
Norman never forgot Hitch's courage and loyalty, so it's no surprise that he helped a lot of actors and directors by hiring them to work on "Alfred Hitchcock Presents". One of those actors was James Best, who later gained fame as Sheriff Rosco Coltrane in "The Dukes of Hazard". I once asked Jim to comment on his friend Norman.

Best: "Having worked with hundreds of directors in my career, I found very few that had Norman's qualities. He was most kind, gracious, and patient with his actors. He is in all respects a complete gentleman in his personal life and I found it a genuine pleasure just to be in the presence of such a talented man."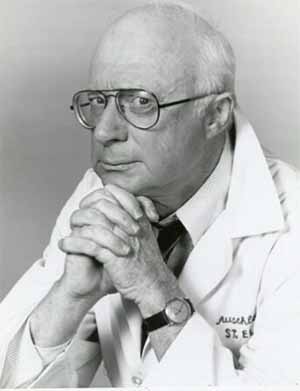 After the Hitchcock TV series ended, Norman's considerable producing and directing skills were in great demand. So were his talents as an actor, which landed him numerous guest roles on television. Then came a six year run on the groundbreaking medical drama "St. Elsewhere", in which Norman portrayed Dr. Daniel Auschlander, a role he called more like himself than any other. Ed Begley Jr. and Howie Mandel also portrayed doctors on the show, and had the utmost respect for Norman.

Mandel: "I love Norman Lloyd. He is a legend. I have spent hours like a little kid while he regaled us with stories of Hitchcock. He teaches, he entertains. He is a legend".

Begley: "I worked with Norman Lloyd the actor and Norman Lloyd the director, and no one informed me better on the art of storytelling than that talented man. He is a constant inspiration, and my eternal friend. I'm so lucky to have had him in my life for 40 years."

"St. Elsewhere" producer Tom Fontana was particularly in awe of Norman's incongruous youthful spirit and longevity.

Fontana: "Norman was a combination of Peter Pan and Father Time."

For Norman there was no slowing down after "St. Elsewhere". Film and TV roles poured in, including that of a stern schoolmaster opposite Robin Williams in "Dead Poets Society". In 2000, Norman appeared in a live TV adaptation of "Fail Safe", produced by and starring George Clooney. Later when Norman turned 100, Clooney took a break from honeymooning to email me his thoughts on his friend reaching the century mark.

Clooney: "Norman is not just the consummate professional, he's also the consummate gentleman. In a town of two dimensional sets designed to look like the real thing, Norman IS the real thing. Congratulations Norman on reaching mid-life !"

I will always cherish the telephone visits I had with Norman over the years. Toward the end, he took more naps and was hard of hearing, but still maintained his quick wit. The following is one of my favorite exchanges with Norman from a few years ago.

JL: Has anyone ever offered you a part in a film in which you would have to appear nude?

Lloyd: No, I've never been that fortunate (laughs). If I had, my career would have ascended. It would have been enormous. I would of course have had a great fan club of the female persuasion.

JL: So what's the secret to your longevity?

Lloyd: I eat reasonably and play tennis, and I believe having a positive attitude is very important. I will make a confession. I do take a shot of bourbon before dinner.

JL: Is that to get your confidence up in case a nude role does come along?

Lloyd: I don't need that. I can go do it without the booze (laughs).

It's a rare thing for someone to be so accomplished in so many fields for so long, yet Norman did just that, having excelled as an actor, director, writer, and producer. But ask him which he prefers, and the answer always came quickly.

Lloyd: "When you start as an actor as I did, no matter what else you do, you're always an actor".

The late Hume Cronyn once described his friend Norman as "The Ultimate Pro", and when I asked Norman to respond to that compliment, he said, "sounds like a fitting epitaph someday". And so it is.




THE EIGHTIES: EARLY EIGHTIES NETWORK PROMOS / TV 1986 / WOODY HARRELSON AS WOODY ON CHEERS / FALCON'S GOLD: CABLE TV'S FIRST MOVIE / BILL & TED'S EXCELLENT ADVENTURES SITCOM / CREATORS & CAST OF IT'S A LIVING THAT HAVE PASSED AWAY / MOST UNEXPECTED MOMENT IN TV HISTORY / NORMAN LLOYD TRIBUTE / ORSON WELLES INTERVIEWS ANDY KAUFMAN / FALCON CREST / 1981 CHARLES GRODIN INTERVIEW / THERE ARE FUNNY EPISODES OF MAMA'S FAMILY - HONEST! / HANGING WITH SEAN PENN 1986 / 1985 GEORGE CLOONEY INTERVIEW! / IT'S A LIVING / EDDIE MURPHY AS JAMES BOND? IT ALMOST HAPPENED! / AUNT BEE'S DYING WORDS TO ANDY GRIFFITH / THE GOLDEN PALACE / MARRIED WITH CHILDREN'S ED O'NEILL & AMANDA BEARSE'S LONGTIME FEUD / PAUL McCARTNEY vs MICHAEL JACKSON / HOW NBC GOT ITS GROOVE BACK / 1980's WCW WRESTLING / ALAN ALDA DISCUSSES THE M*A*S*H FINALE / I WAS ALMOST CUJO IN THE STEPHEN KING MOVIE / 1986-87 TV SEASON / 1988-89 TV SEASON / 1990-91 TV SEASON / 1991-92 TV SEASON / WHY SHELLEY LONG LEFT CHEERS? / JASON ALEXANDER BEFORE SEINFELD / PEOPLE vs JEAN HARRIS / TROUBLED 1980-81 TV SEASON / "KISS MY GRITS" FLO HAD HER OWN SHOW? / CULLY HOLLAND / ONE SEASON WONDERS... THAT GOT RENEWED! / DWIGHT SCHULTZ ON WORKING WITH GEORGE PEPPARD / DEMPSEY & MAKEPEACE / THE BAXTERS / G.L.O.W. / FRIDAYS / GREATEST AMERICAN HERO / Great 1983 Carson Tonight Show / EARLY '80s TV COMMERCIALS / LOST MOVIE POSTERS /RICH HALL /FILTHY RICH/1980's TV WRESTLING STARS / TV DADS / FOX'S JOAN RIVERS / CHEVY CHASE DEBACLES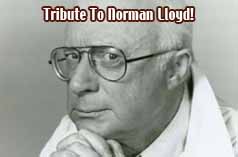 TV on DVD/ /Holiday Specials on DVD
TV Commercials on DVD
TV Shows on BLU-RA