How Pee-Wee Herman Was Created
by Billy Ingram
It was a failed attempt by Paul Ruebens to join the cast of Saturday Night Live season 5 that led to the creation of Pee-Wee's Playhouse on CBS Saturday mornings. He first developed the character as a member of The Groundlings improv group in LA. This is an excerpt from an interview on the NPR radio chat show Fresh Air with Terri Gross:
Paul Ruebens: "It was I believe 1977, um, I was three. And, uh, <laugh>, we were doing a night where we were kind of doing an extended scene, what we called an extended scene, and we were trying to do something where it was like a comedy club like the Comedy Store or the Improv. We were all supposed to be different characters that you might see in a comedy club. So I decided to be the guy at the comedy club that everybody would like immediately know. This guy who was never gonna make it as a comic. And part of it was because I couldn't remember jokes in real life. I couldn't remember the punchline, or I could get halfway through the joke and I was always the guy who'd be like, oh, oh, wait, no, I forgot to tell you this part, you know, <laugh>.
"And that character just sort of came out of that night. I mean, I borrowed a suit from the director of the Groundlings, Gary Austin. I borrowed his suit, which had been made for him by a guy named Mr. Jay, if he's out there listening. And somebody else gave me a little tiny bow tie. I had a little, little one inch long harmonica that said 'Pee-Wee' on it. And I knew a kid whose last name was Herman and Pee-Wee Herman sounded like the kind of name you would never make up. It sounded like, you know, a totally real name, like made by somebody whose parents, you know, didn't really care about them <laugh>."
Terri Gross: "So, so did you make up intentionally bad jokes?"
Paul Ruebens: "You know, I don't think I even had jokes at the time. I think basically I had a paper bag full of toys and I would bring them out and just go like and you know, it was really sort of, kind of a pathetic kind of act. I didn't do jokes for many, many years. And then I finally, I think the first time I ever told a joke as Pee-Wee was on David Letterman's show. And I used to have a… I loved really long jokes so it was a, it was like a story that was a joke. And then I would halfway through go like I forgot this part and I'd have to go back. And it was just a big long, long, long joke where fortunately for me, it was a really funny punchline. So just when you were listening to it going, oh my God, if this doesn't… if this isn't over in 30 seconds, I'm gonna shoot myself. There would be a, a really funny punchline and it would all be okay."
Terri Gross: "So how did this really bad comic Peewee Herman develop into the Kid show host Peewee Herman?"
Paul Ruebens: "You know, I'm not sure there was much development involved. I mean, I, I, that character got such a great response on the first night that it ever appeared that I very quickly realized like, this is something to pursue. So I, um, I did pursue that character. And, uh, in the Groundlings review, I had about maybe a 10 minute slot as pee. We Herman. So I had about 10 minutes worth of here's my toys, and I threw Tootsie Rolls at people in the audience. And, uh, about, um, I don't know, a year after I was doing it in the Groundlings Review, I, uh, was Fountain to New York to be one of the finalists for Saturday Night Live. The year that the original, the last original cast member was gone. It was the first year of an all new cast. It was the Eddie Murphy, Joe Piscopo year.
"And it was the first and only year that Lorne Michaels didn't produce. And I was one of 22 finalists all across the country, Chicago, San Francisco, New York, and LA. And I flew to New York and with all my characters, I had like my fat suit, I had a fat guy character, and all my props and wigs. And I walked in and I realized almost immediately I wasn't gonna get it. Somebody pulled me aside and said, 'that guy over there is the producer's best friend.' And it was somebody who did get on the show, whose name I won't mention [Martin Short] who was very similar. I mean, we were both kind of like nerdy, dorky guys, so I knew it wasn't gonna be both of us. And Pee-Eee Herman, The Pee-Wee Herman Show actually developed completely outta spite that I didn't get Saturday Night Live.
"I was so upset, <laugh>… I literally was thinking to myself, I'm gonna go from this up and comer guy to like, you know, the guy sitting out in front of Rite Aid, like, you know, tugging on your pant leg, going like, you know, can you help me out? Without ever having anything going. So before I even went home, I landed in Los Angeles and called my parents and borrowed some money from them. And probably within two weeks I had 60 people working for me for free and we produced that show."
[He's talking about the stage show that ran on the Sunset Strip that led to the movies and TV program.]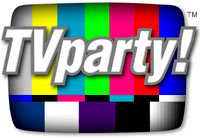 Classic TV!