The Last Truck: Closing of a GM Plant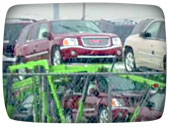 If you ask me (and I know you didn't but you're here) the ruination of this country stems from the fact that we don't make tangible products anymore, we've become a service economy gone mad with a rapidly shrinking customer base.
The Last Truck exposes this problem in human terms as the last vehicle rolls off an assembly line at the Moraine, Ohio GM plant and hundreds of proud workers are sidelined - not because of their lack of productivity but due to the arrogance and incompetence of management and unbridled corporate greed.

A couple of the workers here express their frustration that we can't just close the borders, then make, sell and buy our own goods, the global economy be damned. Maybe they're right. This country prospered precisely because we had a vibrant base of well paid (often union) workers who could afford to buy homes, new cars, color televisions and Malibu Dream House Barbies.
But the ruling class has persevered for more than a century to discredit and dismantle the unions that fought so hard for the benefits we all profited from - and let's face it, the unions gave them plenty of fodder with their own massive misappropriations and unimaginable stupidity.

These GM workers stood by as they were maligned by the TV gasbags as greedy workers making $70 an hour, remember that right wing lie taking hold? They persevered as management insisted on making gas guzzling vehicles that the market rejected, stood by frustrated and confused as their way of life disappeared forever. Disappeared not just for themselves and their families but for you and me as well, my friend.
Just as a rising tide raises all boats, a sinking ship drags down everything around it. We've created a black hole economy that can only rebound by doing the one thing we may no longer be capable of - manufacture something someone wants to buy.
It's fitting that the last in this summer's phenomenal series of documentaries on HBO is a spotlight on the plight of those who are at the end of a dying assembly line.
This film reminds us that a humongous manufacturing plant like this one employing thousands of workers is not just a place to work but the heart of a city, a thriving community of caring individuals who toiled together for decades and now find themselves cast adrift. It's a documentary with a lot of heart and a cautionary message that, one hopes, will not go unheeded - if it's not already too late.
The Last Truck: Closing of a GM Plant debuts Monday night September 7th at 9:00pm only on HBO.

---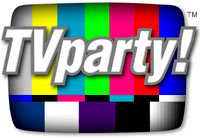 2009 - TV Show Reviews
The Last Truck: Closing of a GM Plant
Reviewed by Billy Ingram,
as seen on VH1, Trio and Bravo.

Author - TVparty: Television's Untold Tales

On Dec. 23, 2008, two days before Christmas, the General Motors assembly plant in Moraine, Ohio shut its doors. As a result, 2,500 workers and 200 management staff were left without jobs, while the closing is also sure to trigger the loss of thousands of related jobs and businesses. But the GM workers lost much more than jobs, including the pride they share in their work and the camaraderie built through the years. To the natives of Moraine and the greater Dayton area, General Motors wasn't just a car company - it was the lifeblood of the community.
THE LAST TRUCK views the final months of the plant through the workers' eyes as they reflect on their work and consider their next steps. In revealing interviews with people who considered themselves more family than co-workers, the film reveals the emotional toll of losing not just a job, but a sense of self.
The employees share poignant moments, such as the day every worker must remove his or her toolbox and give up their GM ID card. THE LAST TRUCK closes with footage of the actual "last truck" to be produced at Moraine Assembly.
Among those interviewed in the documentary are: Kathy (body shop) - A 47-year-old mother of three with six grandchildren, Kathy viewed her co-workers as a second family.
Kim (electrician) - A tearful Kim believes that working at the plant was "the greatest job I ever had." He recounts how everyone finished their work on the line and followed the last truck until all the work had been done. Then they all came together as a big group, a family saying goodbye.
Popeye (toolmaker) - Popeye sees the bigger picture, viewing the plant's closing as the end of the good life, the end of American manufacturing as we know it. "My grandson will have a worse life than I had," he says at a nearby bar.
Kate (forklift operator) - After the plant closes, Kate poignantly describes it as a "gentle dragon" taking its last breath before dying.
While the film focuses on Moraine, the plant's closing reflects profound changes in the American manufacturing landscape as a whole. THE LAST TRUCK bears witness to the experience of job loss and offers a snapshot of a moment that may portend the end of the nation's blue-collar middle class.
Directors and producers Steven Bognar and Julia Reichert won an Primetime Emmy® for their documentary "A Lion in the House," which followed children fighting cancer for five years. Bognar has shown four films at Sundance, including "Personal Belongings" and "Picture Day." Reichert has twice been nominated for a Best Feature Documentary Oscar®, for "Union Maids" and "Seeing Red."
THE LAST TRUCK: CLOSING OF A GM PLANT was directed and produced by Steven Bognar and Julia Reichert; edited by Steven Bognar. For HBO: consulting editor, Geof Bartz A.C.E., senior producer, Lisa Heller; executive producer, Sheila Nevins.
Auto huren makes it possible to compare all car rental companies all over the world!
Compare the top sellers of Instagram followers on Buy instagram followers reviews!
An overwiew of guides and gutscheincode with the best tips and tricks to save money! on Ebookers.
Shop Amazon's New Kindle Fire