TAXICAB CONFESSIONS: NEW YORK, NEW YORK PART 3
"Let us never speak of what happened in this cab."
I'm as voyeuristic as the next guy. I mean I don't go peeking into people's windows but I'm fascinated by other people's lives, maybe because I'm so bored with my own. That's why I like Taxicab Confessions, a boozy, woozy free fall into the seedy core of the Big Apple where random folks swept up off the nighttime streets tell the shocking tales of their sorted lives.
The opening salvo is a stunner, a couple who fell in love at first sight in France suddenly discover where the rifts - and prejudices - are in their relationship. Watch in amazement as their budding love practically falls apart right before your eyes.
It's raw and it's real. A crack addled prostitute who got her start at 14 opens up about her horrific life; a wildly appealing young guy talks about his prodigious sex life and batty ex-girlfriend; a born again prostitute who relies on God for protection from the mean streets; and a couple of African-American guys talk about what it's like to be black in America and it's eye opening to say the least.
There are other lurid confessions, like the off-duty cop reeling from breaking up with his girlfriend minutes before getting in the cab who recounts the nightmarish visions brought on by some of the gory, violent crime scenes he's witnessed over the years.
These people expose deep wounds and splay their emotional innards for all to see with stories that run the emotional gamut to create a hour of compelling television. One thing's for sure - you'll feel a lot better about your own life!
TAXICAB CONFESSIONS: NEW YORK, NEW YORK PART 3 airs this month on HBO.
---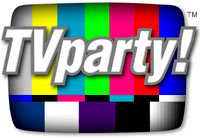 New TV Show Reviews
Reviewed by Billy Ingram,
as seen on VH1, Trio and Bravo.
Auto huren makes it possible to compare all car rental companies all over the world!
Compare the top sellers of Instagram followers on Buy instagram followers reviews!
An overwiew of guides and gutscheincode with the best tips and tricks to save money! on Ebookers.
TAXICAB CONFESSIONS:
NEW YORK, NEW YORK PART 3
Rated TVMA: ADULT LANGUAGE, ADULT CONTENT
Running Time: 58 minutes
Genre: Documentary
Shocking. Outrageous. Heartbreaking. Anonymous. In the safety of a taxicab, under the cover of a New York City night, people are capable of saying and doing almost anything. This 13th edition of the Emmy®-winning documentary series heads back to the familiar streets of the Big Apple to secretly record more intimate nocturnal conversations with actual cab riders. Videotaped by hidden cameras, the passengers include a drug-addicted call girl with a dark past; a broken-hearted cop who has been out drinking; a newlywed couple and the dog they have to have put to sleep; and a 43-year-old prostitute who has been on the job for more than 20 years. (TVMA) (AC,AL)
Shop Amazon's New Kindle Fire