THE TRUTH IS ON THERE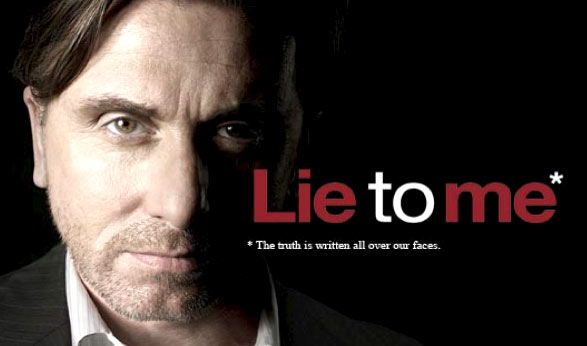 In this new FOX drama, behavioral psychologist Dr. Cal Lightman and his associates attempt to separate the truthful from the prevaricators by observing the various micro expressions, body language and unconscious intonations that accompany a duplicitous individual - in other words, these guys are human lie detectors. Think Bones without the decaying flesh.
From the producers of 24, Lie To Me stars Tim Roth along with Kelli Williams, Brendan Hines, and Monica Raymund. This first episode is not to be missed, I say that because everyone who watches it will pick up many of the tricks of the trade when it comes to determining who's fibbing. No, that old canard about looking up or to the side before speaking is no a way to tell, the signs are more subtle but no less pervasive.
For the most part, all of us lie the same way, according to Dr. Paul Ekman's research on which this show was based. Homicide detectives, mental health providers, homeland security - innumerable agencies have a need for ways to see through to the truth of a matter or ferret out dangerous suspects despite any physical evidence to know for sure.
Contempt, disgust, fear, surprise - how do you know the person you're dealing with is suppressing these emotions? It's easier than you think and you may be amazed to find people you're dealing with on a regular basis are hiding these simple to spot 'tells' from you.
For instance, I interact with someone on an almost daily basis that I suspect doesn't like me very much, even though I pay her good money year after year. I'm never really sure of her true feelings because she always greets me a smile and a cheerful hello. After watching this show I know for a fact she holds me in contempt, the facial anomalies that give it away are clearly on display each time I see her. Busted bitch!
These methods aren't foolproof, of course - psychotics and sociopaths are particularly difficult to peg (how well I know!) - but for the average Joe or Jane the signs are clear. As they say, a little knowledge is a terrible thing so expect to see amateur lie catchers looking at you oddly at every turn after this program airs.
I liked the first episode of Lie To Me a lot, I think you might as well. Tim Roth is every bit as fun to watch as Hugh Laurie is in the role of House and the supporting players are likeable enough, Kelli Williams (Men in Trees) is superbly slick as Lightman's saucy assistant.
Whether this (so far) rather thin concept has the potential to flesh out a series on the level of 24 I have my doubts but, if nothing else, it could be a very strong one season entry. This show could also be useful to make your own little white lies harder to detect - an unintended consequence of making everyone with a television set an 'expert' on lying.
Practical knowledge packed neatly into the sweet center of a funny, smart and compelling cop drama - nice! Lie To Me debuts Wednesday, January 21st at 9:00pm on FOX.
---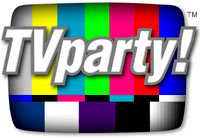 New TV Show Reviews
Reviewed by Billy Ingram,
as seen on VH1, Trio and Bravo. Author - TVparty: Television's Untold Tales
Auto huren makes it possible to compare all car rental companies all over the world!
Compare the top sellers of Instagram followers on Buy instagram followers reviews!
An overwiew of guides and gutscheincode with the best tips and tricks to save money! on Ebookers.
LIE TO ME
The average person tells three lies in ten minutes of conversation.
DR. CAL LIGHTMAN (Tim Roth, "The Incredible Hulk," "Reservoir Dogs") can detect the truth by analyzing a person's face, body, voice and speech. When someone shrugs his shoulder, rotates his hand or raises his lower lip, Lightman knows he's lying. By analyzing facial expressions, he can read feelings – from hidden resentment to sexual attraction to jealousy. But as Lightman well knows, his scientific ability is both a blessing and a curse in his personal life, where family and friends deceive each other as readily as criminals and strangers do. Lightman is the world's leading deception expert, a scientist who studies facial expressions and involuntary body language to discover not only if you are lying but why.
From writer Samuel Baum ("The Evidence") and the executive producers of 24 and "Arrested Development" comes LIE TO ME, a compelling new drama series inspired by the scientific discoveries of Dr. Paul Ekman, a real-life specialist who can read clues embedded in the human face, body and voice to expose both the truth and lies in criminal investigations.
Lightman heads a team of experts at The Lightman Group who assist federal law enforcement, government agencies and local police with their most difficult cases. DR. GILLIAN FOSTER (Kelli Williams, "The Practice") is a gifted psychologist and Lightman's professional partner who brings balance to the partnership by looking at the bigger picture while Lightman focuses on the details. He needs her guidance and insight into human behavior, whether he knows it or not. ELI LOKER (Brendan Hines, TERMINATOR: THE SARAH CONNOR CHRONICLES) is Lightman's lead researcher, who is so uncomfortable with the human tendency to lie that he's decided to practice what he calls "radical honesty." He says everything on his mind at all times and often pays the price. RIA TORRES (Monica Raymund, "Law and Order: SVU") is the newest member of the agency, and one of the few "naturals" in the field of deception detection. She has a raw, untrained ability to read people that makes her a force to be reckoned with.
Samuel Baum, Brian Grazer, David Nevins and Steven Maeda serve as executive producers on the series, which is produced by Imagine Television and 20th Century Fox Television. Robert Schwentke directed the pilot.
Shop Amazon's New Kindle Fire