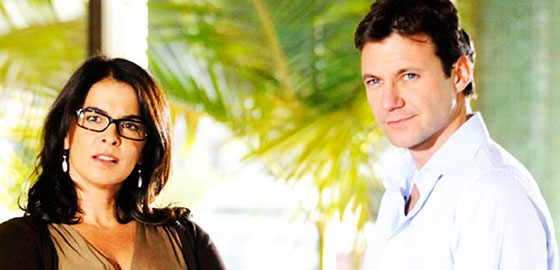 Mental

From the opening moments we're led to believe that Mental will be House in a psychiatric setting and that's pretty much it. Naturally the series opens with a shocking moment - don't they all? - meant to show you just how far our protagonist is willing to go to prove he's not your typical shrink.
Chris Vance (Prison Break) plays Dr. Jack Gallagher, the new, brash, young head of the psych ward at an LA hospital, a rebel who shakes things up by clashing with the status quo and knocking heads with the powers that be, a highly unorthodox crusader crashing head on with the outdated notions of patient care that shackle the creative - oh hell, you get the idea.
Tony Soprano's psycho car dealer girlfriend Annabella Sciorra is back for another series try, this time she's on the right side of sanity as a hospital administrator who stands staunchly on the wrong side of the new director's far-out methods.
The entire cast is a hodgepodge of vaguely familiar faces, Nicholas Gonzalez (The O.C.), Derek Webster (K-Ville), and Jacqueline McKenzie (The 4400) handle their roles with solid competence. No complaints here.
Some scenes just write themselves like the "how dare you interfere with my course of treatment" speech that inevitably comes when Doctor Jack throws a poolside party for the loonies on his first day (I'm not making value judgments on the mentally ill here, these patients are seriously nuts). In fact, most of the scenes putter along on auto-pilot with a been-there-done-that assuredness.

Whether audiences will flock to ER without the blunt force trauma is anyone's guess but the situations here are no less compelling. In fact, I'll take Mental over any hospital drama I've seen other than maybe House which it blatantly mimics. That said, I've never been a fan of the genre mainly because the ironic character associations and miraculous recoveries that inevitably come about ring hollow to me.
In short, nothing ground-breaking here but a pleasant enough diversion depending on what level of meds you're on.
Mental debuts Tuesday, May 26th at 9:00pm EST on FOX.
Here's a preview:
---