2007 - 2008 TV Show Reviews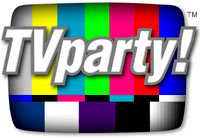 2008 TV Show Reviews
---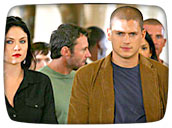 PRISON BREAK - SEASON 4
Welcome to the new Prison Break coming September first - or as I like to call it now, Michael Scofield, Secret Agent. I can only think of a handful of shows I've enjoyed more than Prison Break, after three utterly amazing seasons the series bursts out of it's confines with a two-parter that unveils a new concept - and the results are mixed.
---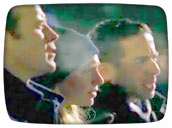 FRINGE
This highly anticipated show is the only new scripted drama coming to primetime this fall other than the revamped Beverly Hills 90210 and I don't know anyone other than has been teen stars who are looking forward to that.
It's the X-Files meets CSI meets House; a creepy, exhilarating, live wire that sizzles with potential, a conspiratorial whirlwind that promises to keep you guessing at every twist and turn.
---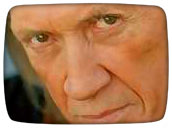 KUNG FU KILLER is in every way a by-the-numbers revenge action picture but it's so well realized, so tightly directed and ferociously choreographed that a reliance on timeworn plot devices never becomes a problem. Set in China in the late 1920s, there's plenty of muddy, bloody, brutal action to keep you riveted to the screen. Those who enjoyed David Carradine's 1970's series Kung Fu will find this new telefilm is right up their alley, the producers made it easy to buy into the idea that this could be Kwai Chang Caine with a few behavioral modifications.
---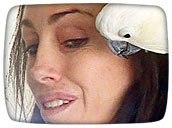 Heidi Fleiss: The Would-Be Madam of Crystal

This is another of HBO's sizzling summer documentary series and another must-see program, a riveting behind the scenes look at one of America's most notorious personalities and a fascinating peek inside the mind of a freaked out nut case wandering the desert picking up rocks in her vain attempt to open a stud farm for over sexed women in a small community in Nevada where prostitute is legal and folks live a simple life with little use for a haggard LA castoff.
---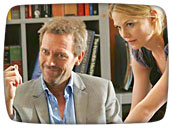 HOUSE - SEASON 5
Judging from the first two episodes of season 5, House is still in tip top shape. The cutting humor, the intricate, intelligent storylines, the bizarre mysterious ailments, and the neurotically dysfunctional relationships still resonate, this show is as good or better than ever.
I don't like to give spoilers, suffice to say House and his not-so-merry band are off to a rocky start for season 5, with a new team in place and internal turmoil that shatters the fragile dynamic.
---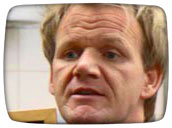 KITCHEN NIGHTMARES - SEASON 2
The John Wayne of the culinary arts rides to the rescue this fall with another super-charged season of Kitchen Nightmares, the most emotionally incendiary reality show on television today.
With Kitchen Nightmares and the equally entertaining Hell's Kitchen, Chef Ramsay has taken America by storm - the excitement he brings with him and the drama he inflicts on those around him is extremely addictive and ultimately uplifting.