The Taking of Ajmal Naqshbandi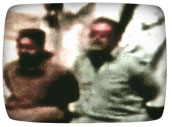 With the recent military re-focus on Afghanistan in our global war on the globe have you ever wondered what the war looks like from the other side? A few intrepid but overwhelmed journalists have ventured to the blurry frontlines to give us some insight. This documentary focuses on a brave young Afghan, Ajmal Naqshbandi, who worked as a fixer for foreign journalists, in other words facilitating their meeting with tribal leaders and ordinary citizens. That's not so simple when you can't tell the Taliban from the farmer from the student from the local gangster and anyone can go from friendly to hostile at a moment's notice.
There are rules in war however, but not that everyone gets the playbook or even abides by the same tenets. In an incident that made world wide news an Italian journalist is kidnapped by the Taliban along with his driver and fixer - Ajmal Naqshbandi. They're held for ransom and what happens next is a tragedy on so many levels it's hard to comprehend.

Like myself you may hold the outdated idea of what a modern beheading is - a quick slice with a sharp sword to separate the head from the body, right? Not so, as will become apparent at one point in this film. It's horrifyingly brutal, the entire film is difficult to watch.
For one thing there are subtitles throughout and it's the most subtle use of text on screen I've ever seen. And seeing the war from the perspective of the people on the other side of our guns isn't all that easy either. Never has been, except in fiction. The worst part is coming to know and like Ajmal, someone that would have had a bright future in other circumstances.
But you'll come away smarter and more informed when this is over, especially after the interview with Naqshbandi's world weary father who explains the conflict in a way anyone can understand.

After watching this bleak documentary you may be left with a notion of how lucky we were to be born here and not there - but you might also feel more than a tinge of guilt about the whole mess we've been creating for the last several generations.

FIXER: THE TAKING OF AJMAL NAQSHBANDI premieres Monday, August 17th at 9:00 pm ET/PT—only on HBO - here's the trailer:

---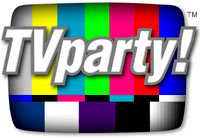 2009 - TV Show Reviews
The Taking of Ajmal Naqshbandi
Reviewed by Billy Ingram,
as seen on VH1, Trio and Bravo.

Author - TVparty: Television's Untold Tales
**2009 TRIBECA FILM FESTIVAL **
FIXER: THE TAKING OF AJMAL NAQSHBANDI begins with the relationship between Naqshbandi, a young Afghan journalist, translator and coordinator, and one of his clients, Christian Parenti, an American journalist (and one of the film's producers). Over the course of six months, their paths converge, and then separate. Naqshbandi is subsequently kidnapped by Taliban forces, along with Italian reporter Daniele Mastrogiacomo and Afghan driver Sayed Agha, who is immediately beheaded. As foreign powers increase pressure to bring a fast resolution to the kidnapping, the Afghan government bungles its response, leaving Naqshbandi's family with mounting frustration. The Taliban release Mastrogiacomo after weeks in captivity, but Naqshbandi is later killed.
The documentary provides a harrowing inside look at today's Afghanistan, where dissent and violence from both inside and outside forces continue to ravage the state. With the Taliban increasing its grip on the country, the government is riddled with corruption, and most of the people live in poverty. As a result, many Afghans question the competence of their leaders, not to mention the goodwill of the international community, while Ajmal's family and friends are left wondering why a foreigner was set free, but a native Afghan was murdered.
FIXER: THE TAKING OF AJMAL NAQSHBANDI is an HBO Documentary Films presentation of a G Films and Subdivision Productions Film; directed, cinematography and edited by Ian Olds; produced by Nancy Roth and Christian Parenti & Ian Olds; co- producer, Gabe Maxson; interviews and additional photography by Christian Parenti.
Auto huren makes it possible to compare all car rental companies all over the world!
Compare the top sellers of Instagram followers on Buy instagram followers reviews!
An overwiew of guides and gutscheincode with the best tips and tricks to save money! on Ebookers.
Shop Amazon's New Kindle Fire