The Nine Lives of Marion Barry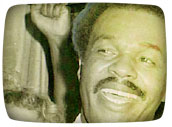 There are plenty of legendary show business comeback stories but there aren't so many from the political arena. Marion Barry's spectacular rise and devastating fall from grace after being busted for smoking crack is a well-known tale from the first Bush era, his public collapse came to personify the pervasive crack problem in America and the general lack of role models in public life for youngsters to emulate.
This documentary takes you up close and personal with the controversial, troubled former Washington, DC mayor and delves into the city's violent past during the civil rights era. This film is shocking in some ways (it's only been since 1974 that Washingtonians could vote for their mayor and city council) but the subject himself is not the most sympathetic of characters.

There's so much I didn't know or realize about this wiley politician - for instance that he came in with the first wave of elected officials in Washington DC or that he'd been shot in a terrorist act in the late-1970s - but it's Barry's proverbial high dive into an empty pool that overshadows anything that came before.

It's a bit pathetic as this once proud lion who won three mayoral elections, a one time shining light of the African-American community, debases himself in a remarkable act of hubris leading up to his videotaped hit on a crack pipe provided by a woman of ill repute working for the FBI. This documentary exposes the racial fissures that opened when the Mayor audaciously played the race card in a desperate attempt to stay relevant.
And it worked; Barry remained a popular figure in the community after he served his time and won back the Mayor's office to the astonishment of most of the nation.

Watch in awe as Marion Barry rises up like the Phoenix to run for City Council again in 2004; a brazen act that was not just unusual but peculiar when you consider the depths to which this former felon sank - and was willing to continue to sink to. But then, as they say, politics ain't beanbag.
The Nine Lives of Marion Barry premieres Monday, August 10th at 9:00 pm ET/PT—only on HBO!

---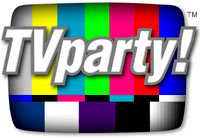 2009-TV Show Reviews
Reviewed by Billy Ingram,
as seen on VH1, Trio and Bravo.

Author - TVparty: Television's Untold Tales
The Nine Lives of Marion Barry
"We are living in an imperfect world, where people expect us to be perfect." -- Marion Barry
Although Marion Barry became internationally known for his very public downfall, the story of his life before and after that event is less widely known. THE NINE LIVES OF MARION BARRY explores Barry's improbable personal history though archival footage of him as a young activist in the '60s and rising African-American political star in the '70s, chronicling his resugence on the D.C. political scene in 2004 with his most recent campaign. Directors and producers Dana Flor and Toby Oppenheimer received unparalleled first-hand access to Barry and his ex-wife Effi (who died in 2007), as well as to many others close to Barry throughout his life.
Born a sharecropper's son in segregated Mississippi, Barry had nearly finished his Ph.D. in chemistry when he joined the civil rights movement. In the mid-1960s, when Washington, D.C. was run by white southern congressmen wielding complete power over the city, the tireless Barry was at the forefront of changes that enabled the people of D.C. to gain representation. Elona Evans-McNeill, a Barry campaign staffer, explains, "The city was like a plantation. We didn't have elections. No mayor, no city council. We couldn't vote. Congress controlled D.C." Today, many are still working to bring a fully autonomous local government and a vote in Congress to D.C. residents.
Surviving beatings and brutality as an activist, and suffering a shotgun blast to the chest at the hands of Black Muslims in 1977, Barry went on to become the pride of his generation as America's first black activist mayor. The city flourished during his initial tenure, with new shops, theaters, offices and jobs. Journalist Harry Jaffe states, "He had the potential to be Martin Luther King's successor, a leading political figure of our era."
In January 1990, after three terms as a hugely popular leader, Barry committed what many saw as political suicide when he was filmed smoking crack in a hotel room with an ex-girlfriend. Sentenced to six months in federal prison, Barry's political career seemed over - but instead of disappearing from the public stage, he returned from prison and was reelected mayor for the fourth time in 1994 with an astounding 56% of the vote. After a hiatus from political life, Barry staged another political reemergence in 2004 when, at age 69, he was elected to a seat on the city council representing Ward 8 (the city's poorest). Today, at 73, Marion Barry remains an enduring force in D.C. politics, and continues to represent Ward 8.
In addition to a wealth of archival footage and interviews with Barry and his ex-wife Effi, THE NINE LIVES OF MARION BARRY includes interviews with: former presidential candidate Jesse Jackson; Marshall Brown, Barry's campaign advisor; deputy mayor Ivanhoe Donaldson; campaign staffer Elona Evans-McNeill; Carroll Harvey, co-founder of Pride, Inc.; political advisor Max Berry; TV reporters Jim Vance, Bruce Johnson and Mark Feldstein; authors and journalists Adrienne Washington, Tom Sherwood, Harry Jaffe, George Pelecanos, Jonetta Rose-Barras and Jonathon Agronsky; filmmaker Bruce Brown; Regardie's magazine publisher Bill Regardie; professors Michael Fauntroy and Maurice Jackson; and Sandra Seegars, Barry's opponent for city council in 2004.
THE NINE LIVES OF MARION BARRY is Dana Flor and Toby Oppenheimer's first feature documentary. Flor wrote and directed the Emmy®-winning documentary "Latinos in Beisbol" and the Emmy®-nominated documentary "Cesar Chavez." Among her other projects are "True Stories of the NYPD" and "Latin Jazz - The Perfect Combination," serving as writer and producer on both.
Oppenheimer co-produced the Emmy®-nominated CINEMAX documentary "Devil's Playground," which premiered at the 2002 Sundance Film Festival, and directed "The Cult of Cindy."
THE NINE LIVES OF MARION BARRY made its world premiere as the closing night documentary at the AFI-Discovery Channel SILVERDOCS festival in June.
THE NINE LIVES OF MARION BARRY is an HBO Documentary Films presentation in association with Cactus Three; a Flor Films production; directed and produced by Dana Flor and Toby Oppenheimer; executive producers, Kathryn Anne Tripp, Julie Goldman, Krysanne Katsoolis and Caroline Stevens; editors, Dan Marks, Charles Olivier and Pax Wassermann; camera, Toby Oppenheimer and Dana Flor. For HBO: senior producer, Nancy Abraham; executive producer, Sheila Nevins.
Photo credits: courtesy DC Public Library, Star Collection, © Washington Post
Auto huren makes it possible to compare all car rental companies all over the world!
Compare the top sellers of Instagram followers on Buy instagram followers reviews!
An overwiew of guides and gutscheincode with the best tips and tricks to save money! on Ebookers.