Jesse James Is A Dead Man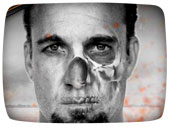 Notorious Chopperhead Jesse James returns with a new series that has him engaging in death defying stunts that would surpass Evel Knievel's worst nightmare.
From the (by comparison) serene confines of West Coast Chopper comes this tatted and grizzled cowboy with an obsession for riding every possible motorbike.
His first challenge - attempt to ride the Nitro Bike, a top fuel, two-wheeled rocket that unleashes 1,000 horsepower to propel the rider to speeds of up to 132 mph. That's a lot of G-force; basically a nitrogen bomb strapped between the guy's legs, a fireball in search of a errant spark.
This show is a lot like Myth Busters in that it's heavy on background, diversions, recaps, and teasers but light on payoff. Unlike Myth Busters this show focuses on one major stunt per episode.
There are some spectacular two-wheeled feats ahead that hold the promise a great series for those into motorcycles and watching things explode.
Jesse James Is A Dead Man premieres May 31 at 10pm EST on Spike TV.
---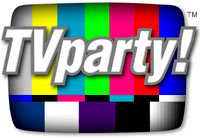 New TV Show Reviews
Reviewed by Billy Ingram,
as seen on VH1, Trio and Bravo.

Author - TVparty: Television's Untold Tales
Auto huren makes it possible to compare all car rental companies all over the world!
Compare the top sellers of Instagram followers on Buy instagram followers reviews!
An overwiew of guides and gutscheincode with the best tips and tricks to save money! on Ebookers.
TAXICAB CONFESSIONS:
NEW YORK, NEW YORK PART 3
Rated TVMA: ADULT LANGUAGE, ADULT CONTENT
Running Time: 58 minutes
Genre: Documentary
Shocking. Outrageous. Heartbreaking. Anonymous. In the safety of a taxicab, under the cover of a New York City night, people are capable of saying and doing almost anything. This 13th edition of the Emmy®-winning documentary series heads back to the familiar streets of the Big Apple to secretly record more intimate nocturnal conversations with actual cab riders. Videotaped by hidden cameras, the passengers include a drug-addicted call girl with a dark past; a broken-hearted cop who has been out drinking; a newlywed couple and the dog they have to have put to sleep; and a 43-year-old prostitute who has been on the job for more than 20 years. (TVMA) (AC,AL)
Shop Amazon's New Kindle Fire