CAT DANCERS
ON THE TV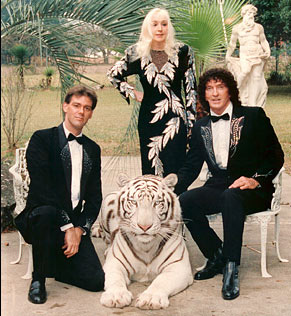 If you've been watching the new series of documentaries airing on HBO over the last few months you know what a treat each and every one has been. There's a new one debuting on Monday night and it is a real stunner.
Before Seigfreid and Roy dazzled Las Vegas with their death defying act, audiences thrilled to Cat Dancers Ron and Joy Holiday, an exotic married couple who raised up and lived with the big cats they used in their sensational act. Along the way they took on a handsome assistant and the routine became a menage-a-troi.
Together they found true happiness, both on and off stage, but how their dream life came to an abrupt end will leave you astounded. This mesmerizing documentary draws on archival footage and new interviews with a broken Ron Holliday who recounts his horrifying tale in vivid detail. You may anticipate what happens at the end but you'll never guess it's mind blowing conclusion. Yeah, it's that good.
From the press release: Cat Dancers tells the mysterious, bizarre and ultimately tragic story of an iconic team of animal trainers: Ron Holiday, his co-star and wife, Joy Holiday, and their lover/fellow performer, Chuck Lizza, who joined the act in the 1980s. Together, the Cat Dancers became one of the first "big-cat" entertainment acts – true forerunners to their eventual rivals, Siegfried and Roy. Ron, Joy and Chuck lived together as a loving if unconventional family until 1998, when tragedy struck.
Another in an amazing series of documentaries from a network on a roll - Cat Dancers premieres on Monday, December 15th at 8pm ET/PT only on HBO.
---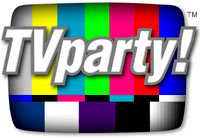 New TV Show Reviews
Reviewed by Billy Ingram,
as seen on VH1, Trio and Bravo.
Auto huren makes it possible to compare all car rental companies all over the world!
Compare the top sellers of Instagram followers on Buy instagram followers reviews!
An overwiew of guides and gutscheincode with the best tips and tricks to save money! on Ebookers.
CAT DANCERS
Shop Amazon's New Kindle Fire