Death on a Factory Farm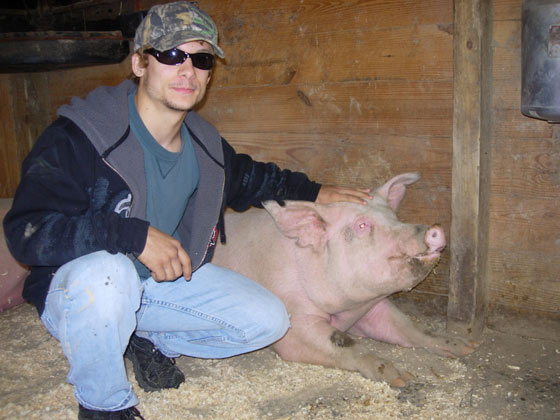 Photo courtesy of HBO
I'm not sure, technically, that I watched this film in its entirely. The first half is so horrifying, so completely devastating, that I want to forget it as soon as I can. I was forced to avert my eyes through most of it.
Digital muckraker "Pete" (he keeps changing his name to avoid reprisal) goes undercover to document animal cruelty at a large hog farm. What he captured on video is nothing less than an atrocity. Being one of those people that prefers not to know where my food comes from, this is a very unsettling documentary.
Believe it or not, pigs are actually smarter than dogs, falling just after primates and dolphins on the intelligence scale. I had a friend who had a pot belly pig and it lived in his home as his pet. That sow was very well behaved, he traveled cross country with the damn thing on his way to live on his brother's farm, a brother who told him in no uncertain terms that a pig won't be living indoors at his place.
Undercover footage of a bunch of good old boys hanging a pig with a front loader for laughs was enough to land these farmers in court on animal cruelty charges but that practice doesn't surprise me a bit. Watching newborns tossed in a bin like inanimate objects might be the order of the day for some but that doesn't mean it's easy to witness.
"Pete" is an odd character, one of those attractive but dicey individuals you might meet in a bar who's way too self-involved, but he's a crusader in the grand tradition so you gotta admire the guy. He previously appeared in Dealing Dogs, a documentary that blew the lid off the abhorrent treatment of dogs at one kennel. Presumably he's going to work right now to expose more appalling practices somewhere. He's the Michael Moore of the animal rights movement, I guess.
After exploring the seedy underbelly of the modern farm this program moves into the courtroom for the brutal cross examinations that put the young investigator unexpectedly under the gun. Would a Judge who's also a farmer convict hometown business owners based on an outsider's investigation? What constitutes animal cruelty on the farm anyway? Is it OK to bash a piglet's brains out with a hammer just for the heck of it? Gosh, don't you like to blow off a little steam at work?
I think we as a society decided a long time ago that this type of behavior is acceptable in a farm setting and it's a damn shame. Having it rubbed in my face is exactly what I deserve.
Death on a Factory Farm premieres Monday, March 16 at 10pm on HBO.
---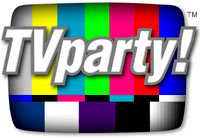 New TV Show Reviews
Reviewed by Billy Ingram,
as seen on VH1, Trio and Bravo.

Author - TVparty: Television's Untold Tales
Death on a Factory Farm
From the makers of HBO's 2006 documentary Dealing Dogs, this film takes a harrowing look at animal cruelty in an Ohio factory hog farm, as chronicled through undercover footage taken by "Pete," the same animal-rights investigator who appeared in the first film. Premieres Monday, March 16 at 10pm. Read more.
Auto huren makes it possible to compare all car rental companies all over the world!
Compare the top sellers of Instagram followers on Buy instagram followers reviews!
An overwiew of guides and gutscheincode with the best tips and tricks to save money! on Ebookers.
Shop Amazon's New Kindle Fire