YOUTH KNOWS NO PAIN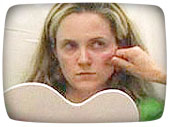 In today's overly narcissistic, age and beauty obsessed society there is no limit some people will go to to get at least the semblance of recaptured youth.
Filmmaker and daughter of a plastic surgeon Mitch McCabe yanks out her mirror and peels back layers of whackitude to offer an arm's length look at the world of unrequited juvenescence; men and women who have an odd notion of what growing old gracefully really means.

Snake oil salesmen with creams that sell for hundreds of dollars an ounce; doctors who dice, slice and rearrange the face until it takes on an over-stretched, feline quality; dodgy contraptions that claim to instantly turn back time - there's nothing terribly shocking here unless you consider self-absorbed twits something unusual.
It's hard to feel anything for most of these silly simpletons with too much time (and money) on their hands - is it sad that a twenty-something attention whore feels she looks too old or is it just pathetic? Would it be better or worse for these guys if they were drug addicts instead of surgical junkies? At least I could relate.
Guys, do you really want to ride into the sunset with a lady who looks like a bleached blond catwoman from mars? A world where laugh lines are painful deformities? Apparently.

One can only wonder at what the next generation of skin care products will offer the desperate and the gullible. Maybe something that actually works? By then, I'll be in line for my treatments.

A great philosopher of the 1970s once famously stated, "Fat, drunk and stupid is no way to go through life." Today that's been amended to, "Looking your age is no way to go through life but, by all means, be as drunk and stupid as you like."
Progress.

---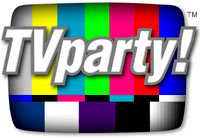 2009 - TV Show Reviews
Reviewed by Billy Ingram,
as seen on VH1, Trio and Bravo.

Author - TVparty: Television's Untold Tales
YOUTH KNOWS NO PAIN
From elective cosmetic surgeries to toxic injections to expensive creams, America's anti-aging business is a $60 billion a year enterprise that caters to and fuels the fear of growing old. As the daughter of a plastic surgeon, Mitch McCabe has long been intrigued by the extreme measures people take to maintain the appearance of youth.
McCabe spent two years traveling the country to visit doctors, experts and anti-aging enthusiasts, interviewing hundreds of men and women ranging in age from 18 to 93 for YOUTH KNOWS NO PAIN. In the process, her own opposition to "beating the clock" began to weaken.
Interwoven with the stories of others are McCabe's reflections on her own life and on her father, whose life was cut tragically short in a car accident. A Vietnam War trauma surgeon turned small-town plastic surgeon who specialized in reconstructive surgery, he began practicing cosmetic surgery as the demand grew.
Featured interview subjects in YOUTH KNOWS NO PAIN include:
Sherry Mecom - This Dallas housewife in her 50s spent $35,000 in one year on plastic surgery. Having grown up poor as one of ten children, she now relates money to happiness.
Norman Deesing - Also in his 50s, the California native is a public school art teacher who underwent $50,000 worth of cosmetic surgery and now moonlights as a Jack Nicholson impersonator.
Julia Allison - The 27-year-old New Yorker is a self-made internet celebrity who lives her life as an open book. McCabe tags along with the social media maven as she and a friend receive Botox injections.
Gary Baldassarre - A former Brooklyn native now living in LA, the 45-year- old elects to have a bloody eight-hour operation to regain the hair of his youth and keep up with his successful wife.
Dr. Franklin Rose - This successful Houston plastic surgeon runs a "med- spa" with his wife and daughter, where clients can undergo anti-aging procedures that do not involve a knife.
Erica Rose - Like Mitch McCabe, Rose also grew up with a plastic-surgeon father, but is much more a product of the industry than she is, embracing opportunities to show off her beauty before the camera.
Lyndsay Bertie - This 30-year-old Minnesota sales rep hosts parties to promote an anti-aging device.
McCabe also visits a variety of experts, among them:
Dr. Bobby Buka - Dermatologist to the New York elite, Buka became even more popular when media personality Julia Allison began visiting him regularly and writing about him on her blog.
Dr. Fredric Brandt - Cosmetic dermatologist Brandt has a popular skin-care line, and his New York and Miami clients have made his practice the single largest Botox customer base in the world.
Dr. Adrienne Denese - A former Budapest neuroscientist, Denese brought her scientific knowledge to the American anti-aging industry, and now sells her products on QVC.
Robert Grant - Grant is president of Allergan Medical, the leader in the medical rejuvenation industry, which has released such products as Botox Cosmetic, Juvederm and Natrelle breast implants.
Joan Kron - Known as "the first lady of plastic-surgery journalism," Kron, age 82, is a veteran style reporter who has written on the sociology of beauty, design and fashion.
Linda Wells - Editor-in-chief of Allure, a magazine dedicated to beauty, Wells often appears on national talk shows as a beauty expert.
Dr. Anthony Youn - During his residency in Beverly Hills, Youn appeared on the popular plastic surgery reality show "Dr. 90210."
At a time when plastic surgery and injectable substances have become socially accepted options for fighting age, YOUTH KNOWS NO PAIN shows how the fear of getting older shapes attitudes in a youth-obsessed culture and supports a lucrative market that holds out the promise of miracle cures.
An official selection of the recent SILVERDOCS Film Festival, YOUTH KNOWS NO PAIN was written, directed, produced and edited by Mitch McCabe; executive produced by Dale Rosenbloom, Seth Willenson and W. Wilder Knight II; produced by Linda Chiu and Kathleen Rosenbloom; edited by Michael Taylor; written by Elena Parker; original music by David Majzlin. For HBO: supervising producer, Sara Bernstein; executive producer, Sheila Nevins.
Auto huren makes it possible to compare all car rental companies all over the world!
Compare the top sellers of Instagram followers on Buy instagram followers reviews!
An overwiew of guides and gutscheincode with the best tips and tricks to save money! on Ebookers.