Thrilla In Manila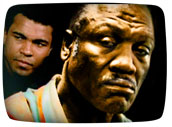 Last night I watched the upcoming HBO documentary Thrilla in Manila. I actually had this one floating around for more than a week before I decided to plug it in. I vaguely remember that seminal fight between Muhammad Ali and Joe Frazier and knew it was a fascinating story - but I had no idea the impact this brutal film would have on me. You simply will not believe what has become of Joe Frazier, one of the sporting world's most beloved players. His current situation is a direct result of the racially charged taunts Ali threw at him before this world wide sensation got underway.
Here's the description: In the world of pro sports, classic rivalries are woven into the fabric of the game. In basketball, there's the Boston Celtics and Los Angeles Lakers; in baseball, the New York Yankees and Boston Red Sox; in football, the Washington Redskins and Dallas Cowboys. In boxing, there's Joe Frazier and Muhammad Ali, whose epic three-bout series from 1971 to 1975 transcended the sport. THRILLA IN MANILA tells the previously unknown story of their final fight in the searing heat of the Philippines through the eyes of the "other man" in the ring - Frazier. Premieres Saturday, April 11 at 8pm (ET).
This is documentary filmmaking at its best, an Official Selection at the 2009 Sundance Film Festival. I've been raving for some time about the stellar quality of HBO's documentary series and this one is not to be missed! Seriously!
Thrilla in Manila
Uploaded by HBOclips
---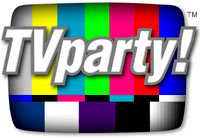 New TV Show Reviews
Thrilla In Manila
Reviewed by Billy Ingram,
as seen on VH1, Trio and Bravo.
TV Shows on DVD
Holiday Specials on DVD
TV Commercials on DVD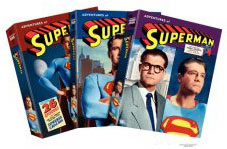 Everything you're looking for is here:
Shop Amazon's New Kindle Fire