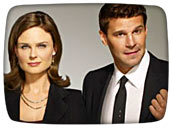 Season four of Bones opens with Dr. Brennan and Agent Booth in London where they come across their British counterparts after an American tabloid star falls victim to murder and a member of the Royal Family is suspected. This naturally requires a delicate personal touch, who better than Brennan and Booth?
It's a bit preposterous that Scotland Yard would need the FBI to help with a couple of straight up murder investigations, but I was willing to go along.
What we get is a dry, run of the mill, solve-the-crime-at-the-end-of-the-show procedure, hardly the best episode of the series run.
I missed the end of season three but apparently my favorite character, Zack, had some bad luck dealing with a serial killer and isn't along for the ride. Diehard fans may be pleased with this two-parter, it's surprisingly romantic and the ending to part one provides a jolt; but judging from the first outing this fall, Bones could be losing steam. Entertaining as far as it goes, easy on the eyes, pleasant enough to watch, just not as sparkling as it used to be.
Bones season 4 premieres Wednesday, Sept. 3 (8:00-10:00pm ET / PT) on FOX.
---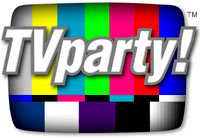 New TV Show Reviews
Reviewed by Billy Ingram,
as seen on VH1, Trio and Bravo.
Auto huren makes it possible to compare all car rental companies all over the world!
Compare the top sellers of Instagram followers on Buy instagram followers reviews!
An overwiew of guides and gutscheincode with the best tips and tricks to save money! on Ebookers.
Everything you're looking for is here:
Shop Amazon's New Kindle Fire