Reviews of the newest DVD collections
of your favorite classic TV shows!
Click on the title to order - huge discounts and free shipping through Amazon.com!

---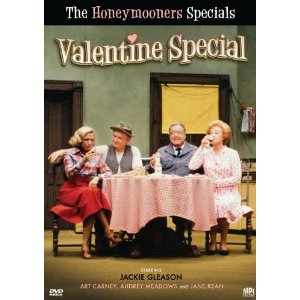 The Honeymooners Specials
Comedy con Carney
The recent separate DVD releases of the 1970s "The Honeymooners Second Honeymoon" and "The Honeymooners Valentines Special" are a real treat for fans of this 1950s classic show. Jackie Gleason as bus driver Ralph Kramden and Art Carney as sewer worker and Kramden's upstairs neighbor Ed Norton were a wonderful team.
This hilarious series was a early example of a show about a blue-collar couple that struggled to get by and had get rich quick schemes and other efforts to get ahead fail every time. It also had the nice theatrical look of many '50s series and introduced the catch-phrase "To the Moon, Alice" before spousal abuse was considered an inappropriate topic for comedy.
Further, Ralph and Ed were ranked in the top 20 in a 1999 list of the 100 best television characters of all time. "The Honeymooners was ranked the third best television series of all time in 2002. Baby, it simply was one of the greatest.
The two hour-long specials are like similar Honeymooners specials that were filmed in the 1960s in that they give us a chance to see Gleason, Carney, and co-star Audrey Meadows, as Ralph's tough but loving wife Alice, in color. Actress Jane Kean took over the role of Trixie from Joyce Randolph and understandably got less screen time than the original cast members.
The specials also follow the good pattern of reunion specials by not having the characters' lives change dramatically. Ralph and Ed have the same jobs that they did more than 20 years earlier, and they both live in their same run-down apartments. The Kramdens even still have an ice-box, rather than an electric refrigerator, and do not have a television or a telephone.
"Second Honeymoon" is the better of the two specials. This story about Ralph and Alice planning a second wedding to celebrate their 25th anniversary has "Three's Company" style misunderstandings, racy jokes, and double entendres regarding Ralph's mistaken belief that Alice is pregnant. One of the better scenes has Carney doing his wonderful Chaplinesque style physical comedy by elaborately showing Ralph how to change a diaper on a doll.
"Valentines Special" is notable for being the last time that Gleason, Carney, and Meadows played their characters. The misunderstanding this time revolved around Ralph thinking that Alice was having an affair.
The story dragged somewhat, and a plot point that had Gleason and Carney dressing in very unconvincing drag just seemed unduly undignified for these exceptional actors in their last round in their best-known roles. However, the chemistry between them was still very good and seeing them perform together was entertaining.
The extras on each disc included parody skits of "The Honeymooners." The skit on "Second Honeymoon" was better than the one on "Valentines Special." This presentation was a 1960s skit from a variety show in which Meadows played Alice as the grumpy bus driver and Ray Bolger played Ralph as a house husband was a nice variation on the show; further, Meadows did an incredible job as Alice as Ralph and was a true cougar in her form-fitting bus driver's uniform.
I would love to hear from other "Honeymooners" fans; my e-mail is tvdvdguy@gmail.com.
---
TV on DVD Reviews: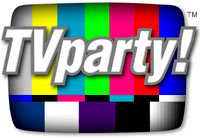 TVparty! for TV Shows on DVD!
Patrick Duffy of Dallas Interview
---
Review by John Stahl

John Stahl is a freelance legal writer who is also a fan of classic and cult television programs. He can be reached at
tvdvdguy@gmail.com
.
---
---
YOU MIGHT ALSO ENJOY:
Product Details
Actors: Lucille Ball, Dean Martin, Jackie Gleason
Directors: na
Format: Color, DVD-Video, NTSC
Language: English
Subtitles: English
Region: Region 1 (U.S. and Canada only. Read more about DVD formats.)
Number of discs: 1
Rating: NR (Not Rated)
Studio: MPI HOME VIDEO
DVD Release Date: June 30, 2009
Run Time: 150 minutes

Product Description
A Double Feature Starring Lucille Ball with Dean Martin and Jackie Gleason
Following the long-running success of her Here s Lucy series, the inimitable Lucille Ball returned to television with a series of special programs, pairing her with other legendary performers.
LUCY GETS LUCKY finds the wacky redhead pulling out all the stops in Las Vegas to see her favorite entertainer, Dean Martin. Lucy gets a job working at the MGM Grand casino and high stakes hi-jinks follow.
THREE FOR TWO presents Lucy with the Great One, Jackie Gleason - combining their comedic talents for the first time - in a trio of comedy-dramas centered on the various aspects of marriage.
Bonus features include: LET S TALK TO LUCY, long-lost radio interviews with Dean Martin, bloopers, featurette with guest actor Gino Conforti, and rare Lucy footage.
Actors in North Carolina / Southern Actors
PR4 & PR5 Pages for ads - CHEAP!
Carol Burnett Show on DVD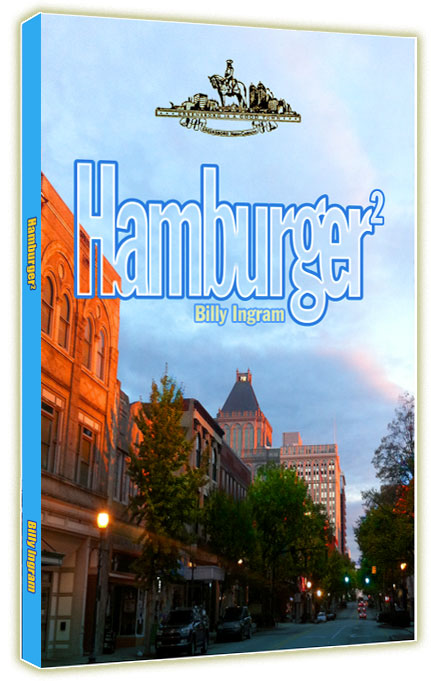 The focus is on Greensboro, NC!
---
Everything you're looking for is here:
Shop Amazon's New Kindle Fire