Reviews of the newest DVD collections
of your favorite classic TV shows!
Click on the title to order - huge discounts and free shipping through Amazon.com!

---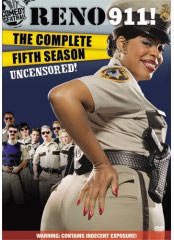 Reno 911 - The Complete Fifth Season
As far as I'm concerned, Reno 911 is one of the funniest comedies on television today and what better way to watch than on DVD, without the annoying Enzyte ads?
While the production may have lost some of its shock value over the years, Reno 911 Season 5 still delivers the belly laughs thanks to a cast the public has come to love and deliciously outrageous storylines.
That this scattershot approach to comedy works at all is a miracle, it's the facile nature of the actors improvising their way through these thoroughly ridiculous situations that makes Reno 911 a true classic.
Let's face it, each episode of this Comedy Central production is a race to the bottom, exploiting every cheap laugh possible, continually hitting new lows. That's what folks love about it.
Here's the episode list:
1.Did Garcia Steal Dangle's Husband? (a two-parter)
2. "Tommy Hawk"
3. "Kevlar for Her"
4."Mayor Hernandez"
5."Coconut Nut Clusters"
6."Back in Black"
7. "Undercover at Burger Cousin"
8."The Wall"
9."Death of a Pickle - Thrower"
10."Bagdad 911"
11."The Tanning Booth Incident"
There's an explosive cliffhanger at the end of the season - are the cast contracts up?
There are some deleted scenes (the one with Michael Ian Black is not to be missed) included with this affordable 3 DVD set, you can get it for around $28.00 with free shipping and no sales tax if you order online now.
---
Which season of Reno 911 is best? They're all exceptional through season 4, season 3 might get the nod if I were forced to choose.

---
TV on DVD Reviews: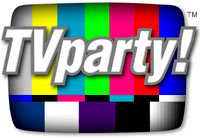 TVparty! for TV Shows on DVD!
Patrick Duffy of Dallas Interview
| | |
| --- | --- |
| | Reviews by Billy Ingram, as seen on VH1, Trio and Bravo. |




Carol Burnett Show on DVD
| | |
| --- | --- |
| FEATURES YOU MIGHT ENJOY: | |
---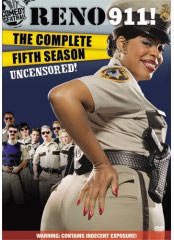 Reno 911 - The Complete Fifth Season

Product Description:
The officers of Reno 911! are back with their most ridiculous season yet with sixteen episodes that ll leave you stewed screwed and tattooed. In this fifth season Wiegel meets her real daddy the department hires an ex-sex slave worker and the team takes on a badass bounty hunter. With their failed stings and constant drinking problems they ll prove to you that they have exactly what it takes to be cops: badges.System Requirements:Running Time: 352 minutes

Reno 911 on DVD
Format: Box set, Color, Dolby, DVD-Video, Full Screen, NTSC
Language: English
Region: Region 1 (U.S. and Canada only. Read more about DVD formats.)
Aspect Ratio: 1.33:1
Number of discs: 3
Studio: Comedy Central
DVD Release Date: July 15, 2008
Run Time: 352 minutes
Amazon Prime - unlimited streaming
of your fave TV shows and movies!
Get your FREE 30 Day Trial!
Everything you're looking for is here: