Reviews of the newest DVD collections
of your favorite classic TV shows!
Click on the title to order - huge discounts and free shipping through Amazon.com!

---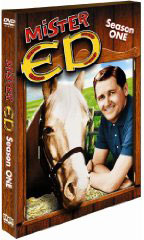 Mister Ed: The Complete First Season
More innovative than you think
The October 6 release of the first season of the 1960s super-natural sitcom "Mister Ed" is a real treat for fans who have waited for years for more than the "Best of" collections of this show that have been issued.
The well-produced DVD set taught me a great deal that I did not know regarding this sitcom about the triangle between a young architect who has already met the mother of any children that he would have, said mother, and the architect's horse who only talks to the architect. These characters are Wilbur and Carol Post and Mister Ed respectively.
An entertaining April 2009 interview with series stars Alan Young and Connie Hines, who I was surprised to learn are still alive, that the set includes reveals that a group of individual Studebaker car dealers paid to air the 26 first-season episodes of "Ed" in syndication from January to July 1961. We learn that CBS then bought the show and ran it for an additional five seasons.
The interview also provided new information regarding the story that peanut butter was placed on the gums of the horse to get him to move his mouth in a way that made it seem that he was speaking. I do not want to ruin the surprise for buyers of the set.
Regarding the show itself, I confess that I was slow to become a fan when TV Land began running reruns several years ago. I am mildly subject to the prejudice against black-and-white shows that has prevented many great programs from succeeding in syndication; additionally, the pace of the show is not as energetic as that of "Bewitched," "I Dream of Jeannie," or "My Favorite Martian."
The show eventually hooked me, and I loved watching the DVD set. A talking horse is just funny, and watching Wilbur trying to keep both Ed and Carol happy was hilarious. Conflicts included both Ed and Carol wanting to spend more money than Wilbur could afford, Ed insisting on accompanying Ed and Carol on trips, and Ed and Carol simply competing for Wilbur's time.
I found it interesting as well that "Ed" followed the "I Love Lucy" pattern of pairing the young couple of Wilbur and Carol with their older neighbors who were less attractive regarding both their physical appearances and personalities. The uptight Roger Addison was regularly complaining about Ed creating some form of mayhem and his butch wife Kay often henpecked Roger or incited Carol to manipulate or defy Wilbur.
One of the best episodes of the season did not even involve Mr. Ed's unusual ability. The plot consisted of Wilbur ordering Kay to return a small statue that she had bought from a store with a strict no return policy; watching the statue make the rounds of the Posts' and Addisons' houses and being returned to the store and bought again before the conflict was resolved in the last few minutes was very amusing.
Additionally, I can relate to the tension that can develop between a romantic partner and a pet; a sense that I was giving my cats more attention than a partner was a factor in one break-up, and I recently chose to not start a relationship with someone who was highly allergic to cats.
The other nice thing about "Ed" is that it is not as dated as it could be; the style of the furnishings and clothing is essentially classic and the plots are relevant today. Every couple argues about money and the amount of attention that they are receiving.
I would love human and animal fans of "Ed" to e-mail me at tvdvdguy@gmail.com.
---
TV on DVD Reviews: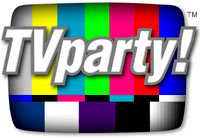 TVparty! for TV Shows on DVD!
Mister Ed: The Complete First Season
---
Review by John Stahl

John Stahl is a freelance legal writer who is also a fan of classic and cult television programs. He can be reached at
tvdvdguy@gmail.com
.
---
---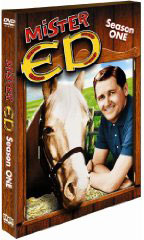 Mister Ed: The Complete First Season
Product Details
Actors: Alan Young, Connie Hines
Format: Box set, Black & White, DVD, Full Screen, NTSC
Language: English
Region: Region 1 (U.S. and Canada only. Read more about DVD formats.)
Aspect Ratio: 1.33:1
Number of discs: 1
Rating: G (General Audience)
Studio: Shout! Factory
DVD Release Date: October 6, 2009
Run Time: 780 minutes

Product Description
Now you can enjoy all 26 episodes from the first season of the classic sitcom Mister Ed.
Architect Wilbur Post (Alan Young, The Time Machine) and his wife Carol (Connie Hines) move into a beautiful new home complete with a barn in the backyard. When Wilbur takes a look in his new barn, he finds that the former owner left his horse behind. This horse is no ordinary horse . . . he can talk, but only to Wilbur, which leads to all sorts of misadventures for Wilbur and his trouble-making sidekick Mister Ed. Premiering in 1960, Mister Ed became the first syndicated series ever to be picked up by a network when CBS adopted the show in 1961 for the remainder of its five-year run. The program won a Golden Globe Award as Best TV Show in 1963. You never heard of a talking horse? Well, check out the famous Mister Ed.
Bonus Features:
* Interviews With Stars Alan Young And Connie Hines
* Audio Commentary On The Pilot Episode With Alan Young And Connie Hines
I Love Lucy / Lucy Show
Here's Lucy / Life With Lucy
Here's Lucy: Lucille Ball Behind the Scenes
Lucille Ball Specials on DVD Review
PR4 & PR5 Pages for ads - CHEAP!
Carol Burnett Show on DVD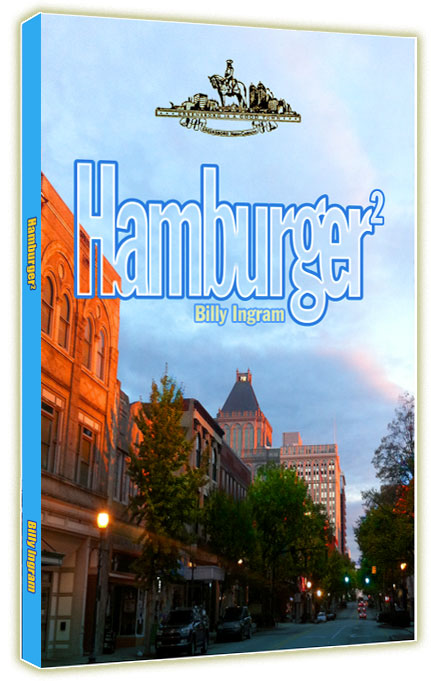 The focus is on Greensboro, NC!
---
Everything you're looking for is here:
Shop Amazon's New Kindle Fire
Shop Amazon's New Kindle Fire