Reviews of the newest DVD collections
of your favorite classic TV shows!
Click on the title to order - huge discounts and free shipping through Amazon.com!

---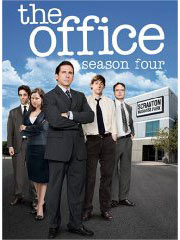 The Office: Season Four
Wow, I'm stunned, shocked. I stand corrected. Big time!
When I watched the first season of the Americanized The Office I was sorely disappointed, it paled in comparison to the British original, felt forced and lacked the naturalness of the original. So I ignored it from then on, despite my friends telling me that it had actually gotten good over time.
So I wasn't expecting much as I loaded the DVD player but was blown away by how laugh out loud funny The Office Season 4 is! Steve Carrell is just priceless, he sings, he zings, the entire cast excels in their cubicle monkey roles. What a riot Phyllis Smith is as Phyllis and Leslie David Baker as Stanley can draw more laughs with a glance than seems humanly possible.
One of the things I liked about the British version of The Office was the bleakness of the opening theme song, the American version also captures that cloudy day, oppressive , I-hate-to-go-to-work feel.
It's a maniacal, highly addictive soap opera. I can watch a half dozen at a time, like a Krispy Kreme donut binge. There are 14 episodes in this 4 disc collection (that includes 5 double-length episodes), a short season due to the strike. This collection also includes lots of deleted scenes, bloopers, a sample script, 4 fantastic episode commentaries, and a Writer's Block panel discussion.
This is one great DVD set, a real value you're sure to enjoy for years to come, which makes it a great value.
Product Description:
Steve Carell (Get Smart) returns in his Golden Globe®-winning role of "The World's Greatest Boss," Michael Scott, in Season Four of the hit comedy series The Office! This must-own four-disc set includes every irreverent episode from Season Four, including the five extended full TV-hour specials, plus hours of hilarious deleted scenes and bonus features! Rejoin Jim (John Krasinski) and Pam (Jenna Fischer) as they bring romance to the workplace, Dwight (Rainn Wilson) as he continues his quest to be Michael's right-hand man, and newly deemed "Wunderkind" Ryan (B.J. Novak), who's working to drag Dunder Mifflin into the digital age. Developed for American TV by Primetime Emmy® Award winner Greg Daniels (King of the Hill, The Simpsons), The Office is the intelligent and edgy Primetime Emmy® Award-winning series that critics are hailing as "the funniest show on TV" (Gavin Edwards, Rolling Stone). You'll enjoy the inappropriate remarks, uncomfortable silences and petty behavior again and again!

---
TV on DVD Reviews: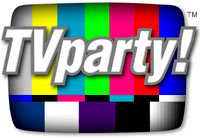 TVparty! for TV Shows on DVD!
Patrick Duffy of Dallas Interview
---
| | |
| --- | --- |
| | Reviews by Billy Ingram, as seen on VH1, Trio and Bravo. |




Carol Burnett Show on DVD
---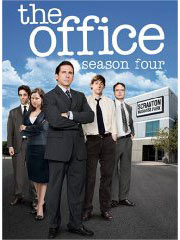 The Office: Season Four

Format: AC-3, Box set, Color, Dolby, DVD-Video, Subtitled, Widescreen, NTSC

Language: English

Subtitles: English, Spanish

Region: Region 1 (U.S. and Canada only. Read more about DVD formats.)

Aspect Ratio: 1.78:1

Number of discs: 4

Studio: Universal Studios

DVD Release Date: September 2, 2008

Run Time: 405 minutes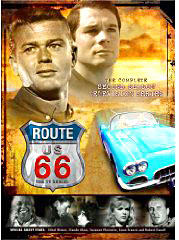 Amazon Prime - unlimited streaming
of your fave TV shows and movies!
Get your FREE 30 Day Trial!
Everything you're looking for is here:
Shop Amazon's New Kindle Fire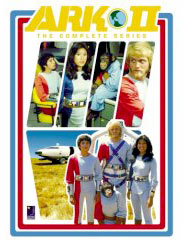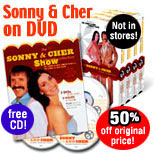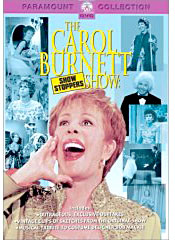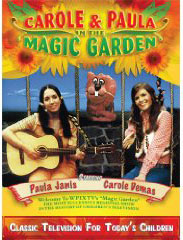 Everything you're looking for is here: