Reviews of the newest DVD collections
of your favorite classic TV shows!
Click on the title to order - huge discounts and free shipping through Amazon.com!

---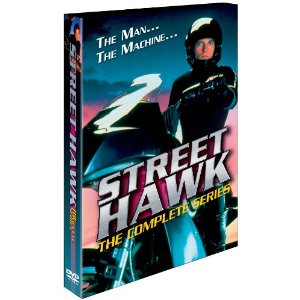 Street Hawk : Complete series
Motorcyclous Rex
The bad news is that the first few episodes in the DVD set of the '80s action-adventure show "Streethawk" made me wonder why I enjoyed watching episodes on Sunday afternoons; the good news is that it is because everything about the series improved greatly after the first few episodes. I believe strongly that the program would have benefitted, and likely lasted beyond its 13 episodes, if some later produced episodes had aired earlier in its run.
The premise behind this show is that an unnamed federal agency recruits risk-taking passionate motorcycle cop Jesse Mach, played by Rex Smith, to test out a high-powered tricked-out motorcycle named Streethawk that is designed to combat urban crime.
Every episode has Mach using Streethawk to investigate the crime of the week in which Mach has a personal involvement. One of the more clever techniques has the rider of the motorcycle, who the public knows only as Streethawk, wear a highly tinted motorcycle helmet that facilitates having a stunt rider fill in for Smith. A less clever technique has Mach lounging around the secret Streethawk headquarters wrapped in a post-shower towel each week to show off Smith's well-toned body.
The sixth episode, which involves a relatively clever arson scheme, is a good example of the improved quality of the show. Smith's accent had stabilized, the character of Norman his handler and Streethawk's creator had reached a better balance between being a techno worry wart geek to being a strong sidekick and real friend to Mach, and Smith had learned that a baby-faced blonde-hair blue-eyed pretty boy needs to rely on more subtlety than intensity in intimidating the bad guys.
The extras include the pilot that never aired and new interviews with Smith and Joe Regalbuto, who is known best for playing the more neurotic Frank Fontana on the sitcom "Murphy Brown."
As a side note, I was excited to learn that Smith is currently performing in "The Sound of Music" at a Maine summer stock theater. This prompted images of him throwing Julie Andrews on the back of Streethawk and racing across the Alps one step ahead of the Nazis. I do hope to attend the performance and get Smith to sign my DVD set.
Other fans of "Streethawk" or Smith are welcome to e-mail me at tvdvdguy@gmail.com.
---
TV on DVD Reviews: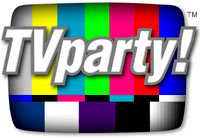 TVparty! for TV Shows on DVD!
Patrick Duffy of Dallas Interview
---
Review by John Stahl

John Stahl is a freelance legal writer who is also a fan of classic and cult television programs. He can be reached at
tvdvdguy@gmail.com
.
---
Actors in North Carolina / Southern Actors
PR4 & PR5 Pages for ads - CHEAP!
Carol Burnett Show on DVD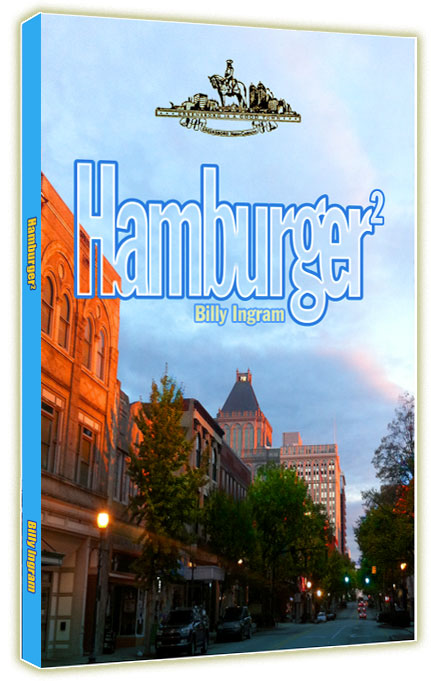 The focus is on Greensboro, NC!
---
Everything you're looking for is here:
Shop Amazon's New Kindle Fire